Top 131 "Handpicked" Influencers in Malaysia by Social Media Categories
.
Ever heard of influencer marketing? Probably, briefly on the surface when you come across social media posts with an influencer endorsing a brand. Those days with Michael Jordan for Nike have resurfaced. However, today it has proven to be a valuable and lucrative business marketing tactic for marketers and businesses in Malaysia, and even worldwide.
Influencer marketing is expected to grow to be worth $13.8 billion in 2021. It's cash cow material!
Let's do a brief recap on what influencer marketing if you're a little rusty on the subject and what exactly this type of sorcery that makes such a clever strategy for businesses. Influencer marketing is a form of marketing that is focused on a specific individual and not the entire market.
Over the past 5 years, it has grown on marketers and businesses that even the biggest names in the industry understand its value in marketing and they want in.
SOURCE: Digital Around the World
I mean, think about it, there are 7.83 billion people in the world and 4.20 billion of them are active social media users. Are you just going to sit around and wait to take action?
"A pessimist sees the difficulty in every opportunity; an optimist sees the opportunity in every difficulty." — Winston Churchill
Without further ado, let's delve deeper into understanding more about influencers before we explore our top influencer picks of various industry categories.
About Influencers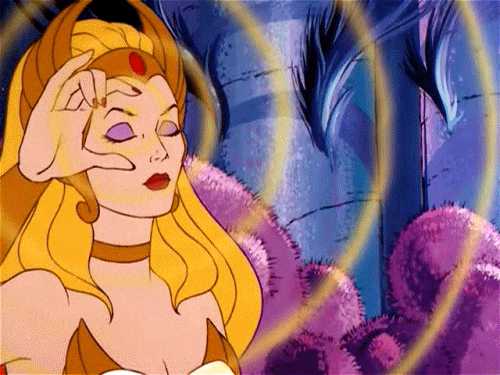 Marketers and businesses are soon realizing that it's always better to send their brand message through the voice of the people — and that's when an influencer comes in to speak on behalf of the brand to their fans who already follow them socially and trust their taste and choices.
Here, we define the role influencers play in social media:
Individuals or groups with the power to affect purchasing decisions of social media followers/fans due to their knowledge, authority, expertise, position, or relationship with their audience.
Influencers have a strong following in a certain niche that they actively engage and interact with on social media. The size of their following depends on the size of their topic of the niche and also if they are good at branding themselves.
Do be reminded that these influencers are not marketing tools to be utilized at your disposal. They are respectable individuals that are considered social relationship assets with which brands collaborate to achieve their marketing goals.
Here's how we label influencers according to their following:
Nano: 1,000-10,000 followers
Micro: 10,001 – 50,000 followers
Mid-Tier: 50,001-500,000 followers
Macro: 500,001 – 1 million followers
Mega: 1 million + followers 
With the benefits influencer marketing brings, it's no surprise many marketers and businesses want to tie up with an influencer to increase their brand visibility, establish their niche in the market, and the power to attract your type of audience to your products/services and drive purchasing decisions— resulting in sales.
According to a recent survey conducted by Influencer Marketing Hub, 90% of respondents believe influencer marketing to be an effective form of marketing and 93% of firms take their influencer marketing spend from their marketing budget.
It is apparent that a majority of brands prioritize their budget for influencer marketing, but find it challenging to find the right influencers for their influencer marketing campaign strategy. Assigning the right influencer for your brand is crucial to the success of your business. To find the right influencer for your brand and to coordinate a successful influencer marketing strategy, you can count on us.
Read more here to develop a winning influencer strategy on social media.
However, it takes a level of understanding about the different types of social media influencers in the business. When it first started influencer marketing only dominated a few categories. But today, can you imagine there are thousands of niches for practically everything?
Certainly, we don't want to overwhelm you with information overload, but in the following section, we will highlight the top influencer marketing categories in the industry. Take a look. 
Top Influencer Categories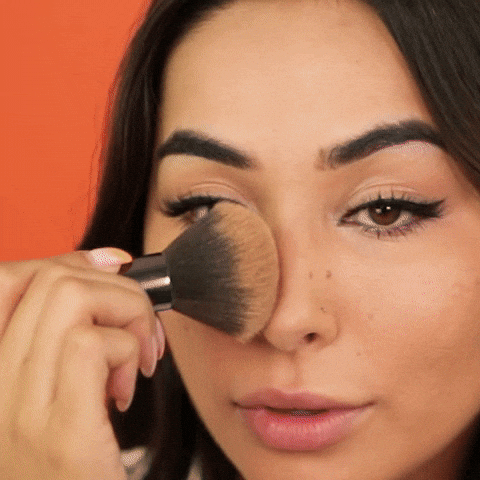 The business of looking good and boosting self-confidence is a major hit globally. Who doesn't want to look good and solve those insecurities?
The beauty industry is loud and influencer marketing serves as a loudspeaker for this industry. They go hand in hand.
This industry works perfectly on visually appealing platforms like Instagram, YouTube, and even TikTok with all of its effect options and a world of AR filter effects where you can enhance your face shape, put on virtual make-up, and just feel pretty doing it.
Most of these beauty influencers and their followers are predominantly women, although there are some successful male influencers in the mix too. These types of influencers can range from just your average make-up diva to a make-up artist or professional, or even celebrity status influencers that have a penchant for make-up and are truly passionate about all things cosmetics. You can find them share how-to tutorials, make-up tips, get that look tips, Red Carpet Glam looks, product reviews on which brands make or break it in the industry, and plenty more!
Many of these beauty influencers do a little bit of everything according to their interest, but some may focus on a smaller and more focused niche like makeup, nails, haircare, or skincare, and etc.
It all really depends on some influencers and where their interests lie. But most beauty influencers are able to relate to fashion and can be fashion influencers and trendsetters as well.
Fashion influencers have quite a wide array to explore such as clothing, accessories, and the latest news in the Victoria Secret Runway.
Brands leverage this because this category has a huge niche and appeals to both men, women, and any individual that wishes to express themselves through fashion.
Fashion is also spotted on visual platforms such as Instagram, YouTube, and TikTok to endorse products, promote them, work with fashion labels, offer styling tips, fashion faux pas moments, fashion try-on haul, and getting celebs to show their fashion tips.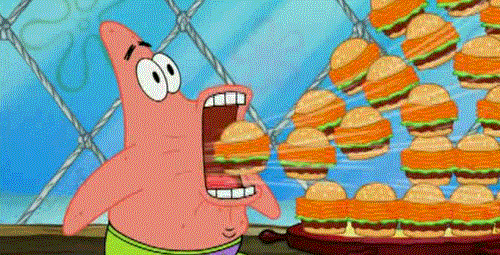 Food makes the world go round. Period. It's an integral part of our daily lives and we're always having cravings or getting hungry when we see tempting images and videos of food or people savoring it like there's no tomorrow.
Food has so much metaphorical meaning and it means a lot to every individual out there. Everyone has a favorite dish they constantly think about.
You don't have to be a foodie to understand food as it's a basic necessity and part of our daily lives, why not give it a creative twist?
Why do you think those ASMR eating posts are so addictive, you literally cannot stop drooling from one post to another and it encourages you to plan for a specific cuisine.
Generally, there's more to food than meets the palate, there's the history of it, culture, tradition, and generations of recipes passed down from our ancestors that make killer content surrounding food. This category is insanely effective and it's easily relatable. There is no end to food. People go gaga over anything food-related.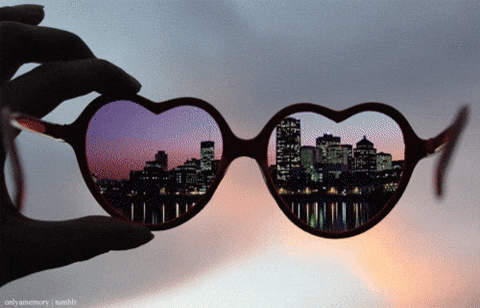 Do you ever fantasize about your dream vacation? Which destination are you drawn to the most?
It is human nature to be curious and to discover a world beyond the country we live in — we were made to seek adventure and thrills.
Why do you think we're glued to platforms like Instagram, YouTube, and TikTok accounts of influencers who live the dream and travel all year round (prior to the pandemic) of course. Because the dream they're selling is addictive and you want the same for yourself.
Most people can relate to hearing first-person perspectives on travel experiences, tips and tricks to get the best deals, what to pack for a winter holiday, where to find the best gear, where to eat during your travels?
There's a broad scope of possibilities for travel, such as smaller niches to focus on, ranging from budget camping trips, luxury cruises, to climbing Mount Everest. There are ample choices of content angles influencers work with and it all depends on their creativity.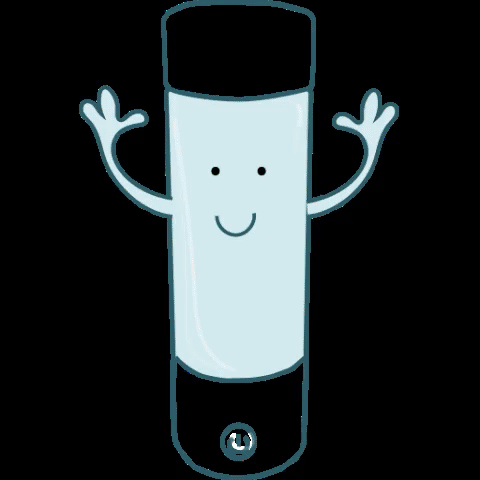 There are many variations to what a lifestyle influencer is because there's a variety of aspects to lifestyle.
The scope is very broad and general, so it could be anything from showing off your property, farm, a day in the life of a certain celebrity who makes time for their kids, and appearing on the big screen, checking out staycation spots. And more. The ideas in this category are endless.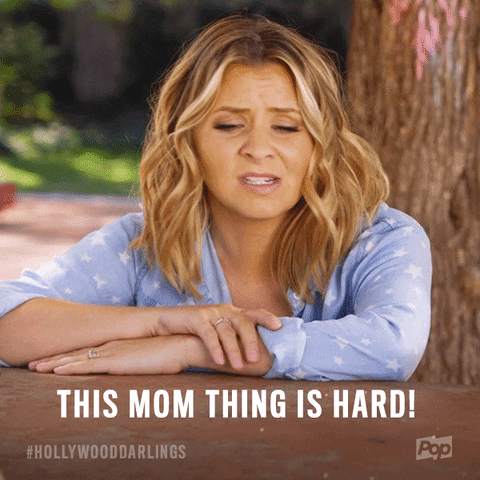 Parenting requires a level of experience, so this is a focused category with the potential to connect to parents or couples that are planning to have a child, having troubles being a parent, or just need advice from a professional regarding the safest products for your child, a discussion on an interesting talk about the struggles they go through and much more.
The most important is this influencer makes their audience feel a sense of belonging and introduces followers to everything that's related to parenting and also builds a loyal following of brand advocates that swear by the influencer's views and parenting decisions.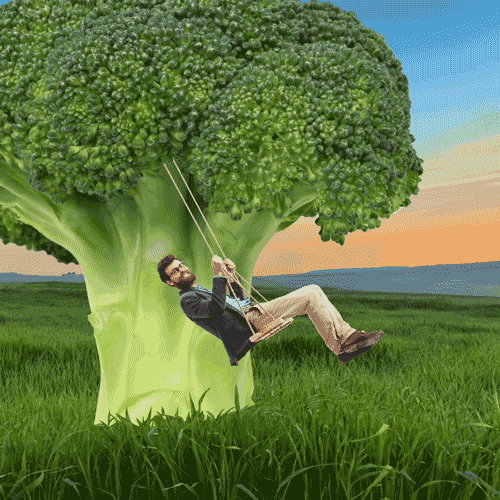 Health is trending these days and the weight loss industry was the pioneer at offering services and advice on how to lose weight. Now, it has surpassed all that and individuals have documented their weight loss journey, tips on how to lose weight fast, advice on how to eat a balanced diet, and a lot more. There are many influencers that share their journey to reaching their body goals and achieving ultimate health with workout videos such as yoga, Pilates, boxing videos, weightlifting, Muaythai, and workouts that are all beneficial to people of all sizes so they have guidance on how to live a healthy life. 
Entertainment is a massive industry with lots of content options to produce. If you're a big fan of TV shows, comedy, music, sports, or current events, this is your go-to category. Stand-up comedy is a big thing and there's an audience that appreciates raw content, shows like the Jimmy Fallon Show featuring a talk show host interviewing a famous celebrity in line with an upcoming movie. As long as the topic revolves around any form of entertainer or entertainment and gets a reaction out of the audience.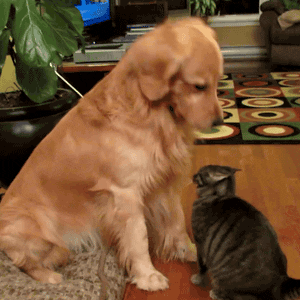 Attention all animal lovers! There's a huge social media community dedicated to all things pets on social media. From pedigree food brands, pet food reviews, promoting like crazy, private pet accounts, and plenty more surrounding pets ranging from pet healthcare, pet dental care, insightful tips on how to calm down aggressive pets.
It's a huge industry and the influencers usually share on behalf of welfare charities or get celebrities to voice out on topics such as donation drives and to stop animal cruelty in the form of captivating imagery and videos.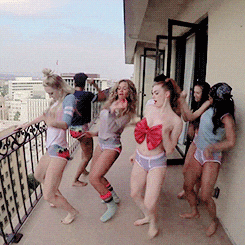 Who doesn't want to find out what a life of luxury looks like? Who doesn't want to see mansions with their convertibles tucked in nicely in the driveway? Everyone wants to see it because not everyone is a born a millionaire or billionaire, so this category stands out.
Sometimes, there are designated hosts that will review a luxury brand or visit the homes of the rich and famous and take the audience on a virtual tour for them to be inspired and to dream of this lavish life of luxury.
Depending on their interest, it could be an influencer showing people around a featured mansion or the riches belong to them and they don't mind giving you a tour, much like MTV Cribs, the show, except in a social media light.
These luxury influencers will usually cover expensive cars, designer clothes, shoes, bags, bling-bling, and all depending on their interests.
You can almost hear Mozart's Petite Musique de Nuit play in the background with the word luxury behind it.
Leading Influencers for each category 
Now that you've got an idea of the top categories in the industry, it's time to introduce you to the leading influencers in each category in Malaysia. Ready to see some fresh faces and personality? *Data as of 21/3/2021
1. Name: Wawa Zainal
Handle: @w4w4_zainal
Followers: 3.9 million
Social media content style:
Professional entrepreneur of WAWA cosmetics and endorses her own brand basically just by looking beautiful, keeping active, and describes the benefits of her own product skincare range.
2. Name: Elfiraloy
Handle: @elfiraloy
Followers: 5 million
Social media Style:
The face of @duchessandqueens, the ambassador of @himayamy, and the CEO of @dapuqenak. Her style is the boss lady, staying true to her fans by endorsing the skincare product, and is family-oriented. Focuses on endorsing @duchessand queens frequently.
3. Name: Liyamaisarah
Handle: @liyamaisarah_
Followers: 1.4 million
Social media style: Founder of @eevokcosmeticshq, covers fashion, travel, beauty, and lifestyle content as an influencer. She's got a very youthful and vibrant vibe to her profile.
4. Name: Syafiqah Aina
Handle: @syafiqahaina
Followers: 1.2 million
Social media style:
Strong boss lady, Founder of AINAA (@ainaabeautyofficial @ainaacosmetics @ainaaclinic) that empowers women to be strong and encourages them to grow and power up! More to motivational content.
5. Name: Hafiz Mahamad
Handle: @hafizmahamad
Followers: 1.2 million
Social media style:
More to the type of content that evokes emotion and is family-oriented and believes in the wellbeing of all people and making them happy. Also, the Founder of AINAA @ainaabeautyofficial @ainaaclinic and covers business & careers, lifestyle, and beauty types of content. 
6. Name: Miko Wong
Handle: @mikowong
Followers: 738k
Social media style:
Endorses many beauty products like makeup, haircare, and motivates people to live a healthy lifestyle with the occasional workout video. Focused on the Chinese-speaking market.
7. Name: Yvonne Chua
Handle: @yvonnechua
Followers: 511k
Social media style:
She does beauty content like promoting Cetaphil for skincare and also a totally different product, such as encouraging people to get a Honda car. Yvonne has even done a paid partnership with Walls Malaysia. She's an all-rounder type of influencer.
8. Name: Kavita Sidhu
Handle: @kavita_sidhu
Followers: 161k
Social media style:
She's an actor, producer, model, and in fashion design as well. Her content portrays a classy and beautiful woman that knows her business and lives life elegantly with poise. She also is endorsing her wellness drink called Karamia wellness through her Instagram. She is also a former beauty queen which makes her the perfect candidate to endorse beauty and lifestyle products.
9. Name: Josephine Yap
Handle: @jyjosephine
Followers: 307k
Social media style:
Josephine focuses on beauty, fashion, and lifestyle content and has a fresh take on just being confident with your body and don't be afraid to celebrate yourself. She has also made appearances on JinnyboyTV and also played a lead role in a film entitled "The Girl that Changed Me".
10. Name: Siew Pui Yi
Handle: @ms_puiyi
Followers: 9.9 million
Social media style:
Provocative, sexy, and bold. Pui Yi covers lifestyle and beauty and was included in Coverage Malaysia as the top 100 hottest women in 2016. She's still in demand today for her expressive and daring content and is the epitome of body positivity as that is the main image she features on her Instagram site.
11. Name: Scha Alyahya
Handle: @schaalyahya
Followers: 5.6 million
Social media Style:
Fashion, modeling of products for brands like fashion valet, and a mixture of content, but she tries to balance it out with mainly fashion posts with what she wears during her daily routine.
12. Name: Nelydiasenrose
Handle: @nelydiasenrose
Followers: 4.5 million
Social media Style:
NNely has her own jewelry line  @nelydiajewels ✨ and her content is really light and easy to go through as she endorses many brands Havaianas, Flavettes, and Samsung, and incorporates it into her fashionable lifestyle.
13. Name: Ameera Khan
Handle: @littlemisskhan
Followers: 1.4 million
Social media Style:
A very strong fashion influencer from promoting expensive labels like Miu Miu, Dior, Louis Vuitton, Chanel, and all the high fashion labels that are a part of her fashionable life. She flaunts fashion well and endorses many fashion brands blending it with makeup posts too for #diorrouge.
14. Name: Sya Harush Diena
Handle: @syasyarushdiena
Followers: 1.1 million
Social media Style:
An influencer that empowers women with the fashionable lifestyle and clothes you wear. She's a young lady boss and endorses brands like RHB Bank, a self-made content creator, entrepreneur, and a public fashion figure to her followers in Malaysia.
15. Name: Cherry Quahst
Handle: @cherry_quahst
Followers: 1.6 million
Social media Style:
Cherry models for the products she endorses such as an haute couture fashion line with her modally figure, many brands will look good on her and she caters more to the Chinese-speaking market, as a majority of posts are written in mandarin.
16. Name: Juliana Sophie Evans
Handle: @julianaevans
Followers: 1 million
Social media Style:
Juliana is a fashionable mother and influencer who wears her heart on her sleeves. She is also a host of a local TV show and she lives an active, yet balanced lifestyle. She also promotes her jewelry line @jevansjewelry, Ambassador Tourism Selangor @discoverselangor, Penaung Kelab Ultimate, Trampoline @trampolineclubmalaysiawww.jevans.my and displays all the links she's affiliated with on her Instagram Bio.
17. Name: Amelia Thripura Henderson
Handle: @ameliath
Followers: 963k
Social media Style:
She endorses many fashion brands and makes effort with her influencer branded posts and has a very vibrant and expressive way of displaying her content. She has endorsed brands like H&M for fashion and beauty brands like Lamer. She is also very humorous and isn't afraid to show her playful side.
18. Name: Barbie Shinebright Tsen
Handle: @adelinetsen
Followers: 879k
Social media Style:
Professional and TV host material, this Sabahan beauty is a Malaysian actress and singer that has dreams of being a sports host. Her content is easy-going, adventurous, and about exploration.
19. Name: QiHui
Handle: @qihui0716
Followers: 467k
Social media Style:
She's the face of @lorealpro MY and also is endorsed by Lazada as she promotes and reminds followers of all the Lazada deals. She is focused more on the Chinese market but also balances her account with both English and Mandarin. 
20. Name:  SUBASHINI ASOKAN (Day Dreamer)
Handle: @subashiniasokan
Followers: 273k
Social media Style:
@shelterforabusedandabandoned is one of the foundations run by Subashini to shelter those animals that have been abused and abandoned, the fight against animal-cruelty seems successful in her hands and on the fashionable sight of life, she is a fashion influencer with a spiritual boho-ethnic fashion sense which makes her the perfect influencer for yoga fashion labels or eco-friendly activewear.
21. Name: Khairul Amin Kamarulzaman
Handle: @khairulaming
Followers: 2.8 million
Social media Style:
Khairul offers feel-good content and you can see and almost feel it in every post he creates. You know this guy is truly passionate about food and deserves the top spot in terms of influential power. He endorses brands like Nestle Saji and many both food-related brands that he usually incorporates into his videos. He even does cooking demo videos with instructions on how to whip up your own. Big deal for all his foodie friends on the gram. 
22. Name: Azfar Herisyam
Handle: @azfarheri
Followers: 1 million
Social media Style:
Fun and adventurous way of showing his posts and he is just a beautiful soul with a zest for life. He also endorses F&N and promotes their products. I like his humor and attitude towards life and food. 
23. Name: Sheila Rusly
Handle: @sheilarusly_jspictures
Followers: 2.8 million
Social media Style:
Sheila keeps active with her own brand Js PictuSdn Sdn bhd ??,
Js Rasa Sdn bhd, and Js Pro Sdn bhd. She also endorses Maggi products and incorporates them well in her life.
24. Name: Syaf Kun
Handle: @syafkun
Followers: 394k
Social media Style:
Sos Cili Hijau Thai Edisi Hadyai @kunkun.foods is his green chili line which he promotes in his bio. He usually cooks his own dishes and lists down the ingredients of each meal he creates. The profile altogether is very easy on the eyes and smooth to navigate as it is kept neat and simple. His approach is very educational and interesting for the audience.
25. Name: AdikFoods
Handle: @adikfoods
Followers: 545k
Social media Style:
Hands-on and she cooks all the dishes and videos them so it's very interactive and engaging for her audience. Also, very enticing to look at. You can also see she endorses F&N and shows the audience how to incorporate it into their menu.
26. Name: Isaac Osman
Handle: @isaacosman.tv
Followers: 198k
Social media Style:
He joins a lot of contests and is involved in a lot of #mukbang related content. He also is a digital content creator on YouTube.
27. Name: Nigel Ng (Uncle Roger)
Handle: @mrnigelng
Followers: 1 million
Social media Style:
He is a Malaysian host and aspiring chef in the kitchen who has made a name for the country. Although based in the UK, you can still feel his strong presence online as he sits through interviews and reviews his "nieces and nephews" take on his signature egg fried rice. The meal that skyrocketed his career in comedy and food at the same time as he became a notorious sensation almost overnight from verbally bashing a BBC for not cooking rice the right way.
28. Name: Trevor James
Handle: @thefoodranger
Followers: 964k
Social media Style:
A food ranger indeed as this guy Trevor travels across Malaysia to try our food and experience the culture and captures it all on video. You can also spot Tourism Malaysia presenting him with an award for honoring Malaysia  — we are blessed with our rich culinary heritage and this guy is not even Malaysian but appreciates it with his life. Round of applause for Trevor! 
29. Name: Chryseis Tan 
Handle: @chrystan_x
Followers: 460k
Social media Style:
Being a socialite in life, also reflects on your lifestyle and most people want what they can't have and don't have access to such good food and splendor they vicariously live it through watching your Instagram or social media channels.
30. Name: Samantha Lee
Handle: @leesamantha
Followers: 604k
Social media Style:
Samantha is a true artist that is highly creative and you can feel it in the way she incorporates her creative ideas with the food she creates. If you're a fan of food aesthetics and art, this is your go-to influencer.
31. Name: Achey Bocey
Handle: @acheykintangkintung
Followers: 4.2 million
Social media Style:
This influencer uses his humor and funny expression to endorse brands and really engages with his followers. From endorsing perfumes off a truck, his style is simple and out-of-the-box.
32. Name: Nabilzira
Handle: @nabilzira
Followers: 2.2 million
Social media Style:
He is more to the stylish traveler that's featured in a car show called TGR and displays the main travels on his Instagram highlights so it's easy for the audience to spot what he's all about. 
33. Name: Syed Iqmal
Handle: @daisyed_
Followers: 399k
Social media Style:
Almost immediately you can tell this guy is world world-class traveling countries like Italy, Austria, Egypt, and so much more highlighted on his Instagram highlights, he is a globetrotter that just has a carefree spirit and zest for travel and food. Makes me want to travel so bad. Jeles!
34. Name:  Yi Fei 宜霏
Handle: @yifeis
Followers: 493k
Social media Style:
Personally, I would say she would be more suited in fashion due to her stylish sense more so than travel, but she does endorse Lazada as well and is also focused on the Chinese market.
35. Name: Stellies Niing 彩宁
Handle: @misschailing
Followers: 325k
Social media Style:
Stellies definitely enjoys being out and about, free diving, hiking, and all sorts of camping adventures that look pretty. She reminds me of the Hollywood actress, Blake Lively with that young and free-spirited attitude. 
36. Name: Leng Sean
Handle: @lengsean
Followers: 292k
Social media Style:
Leng Sean is a hype girl, model, MC, diver, and just a whole bunch of talented aspects about this girl. She travels and enjoys life to the fullest and is famous together with her sister, @lengyein. You'll see her next.
37. Name: Leng Yein
Handle: @lengyein
Followers: 628k
Social media Style:
Leng Yein is a DJ, host, pianist, philanthropist, travel host, and a lot of other things. You can tell she's a busy bee and a proper globetrotter, word-liver, and truly has a zest for life. Sister of Leng Sean, they are Malaysia's famous dynamic duo.   
38. Name: Shaoqi
Handle: @shaoqi606
Followers: 202k
Social media Style:
She is a little different from a lot of the other influencers out there, this girl covers lifestyle, beauty, and travel with an edge. Shaoqi endorses several skincare products, and at the same time travels the world with her partner. She has a very fun attitude and is perfect for the youth segment of the Chinese market.
39. Name: Hanna Basray
Handle: @hanna.basray
Followers: 110k
Social media Style:
She's young, still has lots of energy and we live vicariously through her travel posts. She endorses Emirates because that is her habitat and she takes her audience on this adventure as she embarks on every travel. She lives a jet-setting lifestyle of travels.
40. Name: Teejay Hughes
Handle: @teejayhughes
Followers: 163k
Social media Style:
Teejay is another globetrotter and photographer that really captures his travels and also provides travel tips for his audience. Teejay also creates promotional videos for travel.
41. Name: Marie & Jake
Handle: @mariefeandjakesnow
Followers: 1 million
Social media Style:
Popular for lifestyle, vegan, travel, and wedding content. They are travelers that are now based in Bali and enjoying their life together teaching the world what #couplegoals and happiness truly means. #Love is what makes their world go round, also to give the audience hope in love and to remind us how beautiful life is.
42. Name: Atiq Azman
Handle: @therajaatiqullah
Followers: 438k
Social media Style:
Actor and model that endorses the places he goes to and eats in and everything about his career and life on Instagram.
43. Name: Jordan Yeoh
Handle: @jordanyeohfitness
Followers: 920k
Social media Style:
Truly a fitness buff and you can tell he really wants to help people with his free workout tips and videos. In addition, he also has a paid partnership with #maxsoftonline #ringfitadventure #nintendoswitch.
 44. Name: Brendan Gan
Handle: @brendangan
Followers: 275k
Social media Style:
Brendan is a very positive influencer and you can feel his vibes and energy in his pictures and he is also a national soccer player for Selangor, Malaysia, and endorses some brands like hair pomade and others. Would be suitable for lifestyle, sports, motivation, and brands that want that positive energy.
45. Name: May Ho
Handle: @mayho10
Followers: 399k
Social media Style:
Endorses Lazada, promotes Adidas, and other lifestyle brands. May has a very vibrant approach to life and focuses mainly on the Chinese-speaking market.
46. Name: Dasha Taran
Handle: @taaarannn
Followers: 3.6 million
Social media Style:
Dasha is an artist and she has won an award from YouTube. She endorses Korean makeup brands and will be influential in the young adult market.
47. Name: Alisa Aisyah Hairul Azreen
Handle: @thealisaaisyah
Followers: 1.2 million
Social media Style:
Offers tips on Mothercare and motherhood which relates to parents who want to watch the upbringing of a child. 
48. Name: Bubiju Chempel
Handle: @bujibuchempel
Followers: 1.5 million
Social media Style:
This account is about a day in the life of Bujibu, the cat, kids, and the family and how much joy Bujibu brings to the family. They also endorse Touch'n'Go eWallet. It's successful because it's shot naturally. 
49. Name: Datuk Wira Lee Chong Wei
Handle: @leechongweiofficial
Followers: 835k
Social media Style:
Malaysia's pride and national badminton champion and athlete, Datuk Lee Chong Wei has honoured and served his country well. His official account features brand endorsements, the nation's pride, him attending events, and how he is a normal family man on the other side of life.
50. Name: Shun2u 顺泉
Handle: @shun2u
Followers: 188k
Social media Style:
Shun2u offers self-meditation tips, self-improvement, and self-development tips at self-meditate.com. His content surrounds overall wellbeing, family-oriented content on his Instagram page.
51. Name: Sae Woon
Handle: @iamtsaewoon
Followers: 38.5k
Social media Style:
Sae Woon is a parent that seems to manage her work/life balance well. She also shows you what products suit best for your kids in terms of educational games for your children.
52.  Name: Jordan Yeoh 
Handle: @jordanyeohfitness
Followers: 920k
Social media Style:
 Sound familiar? This category more or less belongs to Jordan by now, he deserves it!  I mentioned Jordan under our lifestyle influencer section due to his jet-setting and active lifestyle that motivates people. But most importantly, his forte lies solely in fitness providing workout tips during lockdown and self-improvement to reach your desired goal which is how his journey began in 2008 and he never looked back. I feel there's not a lot of stories like his and he is an aspiring fitness role model for men and women out there who need a constant push which is why Jordan is a quality health and fitness influencer due to his determination.
53. Name: Pashini 
Handle: @pashini_
Followers: 193k
Social media Style:
This beautiful actor, content creator, yogi, fitness goer and so much more than meets the eye is a burst of personality and has endorsed an energy drink called Celsius, promoting events on her posts, endorsing Ayurvedic skincare line called @spaceylonmalaysia , and plenty more with her energetic persona.
54. Name: Eden 
Handle: @seeyueden
Followers: 151k
Social media Style:
Eden's influencer profile applies to most categories, such as lifestyle, fashion, beauty, and fitness. He is a very young and talented fitness goer and is endorsed by MY Protein. On his bio, you can find @myproteinmy code: EDEN (52% OFF) where he promotes the brand further.
55. Name: Kesavan 
Handle: @kesavan70
Followers: 80.8k
Social media Style:
Kesavan is a motivational fitness coach that extends to all and he is determined to rise no matter what.
His qualifications are as follows:
??‍♂️NASM Certified Personal Trainer
??‍♂️MyProtein Malaysia Athlete
56. Name: Vishen Lakhiani
Handle: @vishen
Followers: 722k
Social media Style:
This powerhouse master is indeed a jack of all trades and a master of most:
? Founder of @mindvalley
? 2x NY Times Best-selling author
? Creating Better Humans
? Habits to increase your immunity
Vishen promotes Mindvalley with his podcasts and posts on Instagram and has a strong repertoire as a motivational coach and self-development. I know this because I listen to his meditation podcasts every night before bed.
57. Name: Benny Chung
Handle: @bennychungxuhui
Followers: 206k
Social media Style:
Benny is a Malaysian actor and YouTuber that comes off as humorous, he endorses all types of categories like entertainment but focuses on the togetherness aspect of life.
58. Name: Rozita Che Wan
Handle: @rozitachewan1
Followers: 5 million
Social media Style:
Businesswoman, Actress, Brands Ambassador, Mother, and wife to ZS ? . Rozita is basically an all-rounder in terms of social media influencer categories, but her forte is entertainment and she does it classily by endorsing her own energy drink and also endorsing many local Malaysian brands.
59. Name: Nigel Ng (Uncle Roger)
Handle: @mrnigelng
Followers: 1 million
Social media Style:
Again, I must include Mr. Nigel again because his comedic entertainment has made a mark for Malaysia, in fact, his content sent a shockwave across the globe. He is a Malaysian host and aspiring chef in the kitchen who has made a name for the country. Although based in the UK, you can still feel his strong presence online as he sits through interviews and reviews his "nieces and nephews" take on his signature egg fried rice. The meal that skyrocketed his career in comedy and food at the same time as he became a notorious sensation almost overnight from verbally bashing a BBC for not cooking rice the right way.
60. Name: Angel
Handle: @therealangelloweee
Followers: 152k
Social media Style:
She is the feminine beauty most girls dream to be and will follow. A social butterfly indeed that suits beauty, lifestyle, entertainment categories.
61. Name: Suresh Raga 
Handle: @suresh_raaga
Followers: 192k
Social media Style:
Suresh's content caters more to the Indian market and is filled with humor-infused content and real-life entertainment that most can relate to.
Raaga is also Malaysia's No1 Tamil Radio Announcer | TV Host and Standup Comedian.
62. Name: Harith Iskander 
Handle: @harithiskander
Followers: 262k
Social media Style:
Harith Iskandar is a reputable comedian in Malaysian showbiz and has endorsed many product lines and he is known for his sharp tongue and wit when it comes to his comedy content. He displays a comedian's best life and even has his stand-up comedy show on Netflix.
63. Name: Bubiju Chempel
Handle: @bujibuchempel
Followers: 1.5 million
Social media Style:
So we meet again! This account is about a day in the life of Bujibu, the cat, kids, and the family and how much joy Bujibu brings to the family. They also endorse Touch'n'Go eWallet. It's successful because it's shot naturally. 
64. Name: Hannah Delisha 
Handle: @hannahdelisha
Followers: 2.9 million
Social media Style:
Hannah has a very classy account and endorses upscale brands like Loccitane, Dior Rouge, and many more. She also posts about her cats BonBon and Merci. Those two are her world and get more attention than other influencers too!
65. Name: Findyyy
Handle: @findyyyy_
Followers: 468k
Social media Style:
She is still very young and already has many followers. This account is more catered towards the Chinese market as it is mostly written in mandarin, but you can see that this girl is a dedicated dog owner.
66. Name: Puffie The Chow
Handle: @puffie_the_chow
Followers: 220k
Social media Style:
Puffie the chow is an account dedicated to the life of Puffie and everything he does and how he's always hungry. He is just such a cute dog, you can't resist not looking at. Puffie and the owner even have endorsed Daniel Wellington Watches too.
67. Name: Adorable Caro 
Handle: @adorable_caro
Followers: 311k
Social media Style:
The account is named after her French Bulldog. Caro, but it covers basically her fashionable life with designer labels.
#richgirlvibes
68. Name: Jazel Lim 
Handle: @jazelxlim
Followers: 123k
Social media Style:
She's fit, young, strong, and lives a life of luxurious wonder that most would be envious of and labels want to be on her. Jazel is definitely an influencer of choice when it comes to her fashion, life, and beauty sense, Jazel's got it all from head to toe.
69. Name: Datin Isma 
Handle: @datinismatia
Followers: 323k
Social media Style:
Datin Ismatia has a strong passion for cooking and it all naturally comes through in her posts. She loves doing cooking videos and unboxing gifts from her circle of friends. The food she eats is what we can afford to eat occasionally for a celebration such as expensive seafood that is luxurious to the tummy and would burn a hole in your wallet. She has endorsed brands like Kimball by incorporating their sauces in her cooking, which is super effective.
70. Name: Khairy Jamaluddin
Handle: @khairykj
Followers: 1 million
Social media Style:
Khairi is a politician by day and a family man most days as you can see from his humbling Instagram profile. However, he is a powerful man in Malaysia and has access to the luxurious riches of life such as suiting up in a nice tux, attending fancy gala dinners, and traveling the world.
71.  Name: Brian See 施尚均
Handle: @mrbriansee
Followers: 125k
Social media Style:
Brian's style says it all! From the luxury of being fashionable with various brands, he is truly swimming in a sea of brands and busy endorsing what he loves most — high fashion labels.
72.  Name: Nur Fazura 
Handle:  @missfazura
Followers: 5.5 million
Social media Style:
Nur Fazura is an acclaimed actress in Malaysia and it is apparent she lives a life of glamour and glitz. From endorsing other brands, she also promotes her own skincare beauty line called @fazuraskincare and @fazurabeauty.
73. Name: zWinnieYap
Handle: @zWinnieYap
Followers: 495k
Social media Style:
If you grew up with anime, you might adore zWinnieYap's work as she recreates anime characters' makeup, such as Hatsune Miku's eyes.
74. Name: Anima Jinx
Handle: @Anima Jinx
Followers: 453k
Social media Style:
If it weren't for makeup, there would be no horror in our lives and where's the fun in that? Other than sitting around and looking pretty, it takes skills to look the opposite, like the gruesome makeup layers applied in horror films to scare us all. Anima Jinx is highly skillfully in that and many of us find it entertaining because he's got a different twist on beauty.
75. Name: Yvonne Chua 
Handle: @Yvonne Chua
Followers: 320k
Social media Style:
It all started with her travel vlogs with entries and challenges, but what she's really famous for is her 3-minute makeup video.
76. Name: Vithya
Handle: @Vithya Hair and Make Up
Followers: 268k
Social media Style:
Vithya educates women on how to wear a saree because it's not something you can pull of instantly and requires some instructions. Her YouTube is dedicated to saree-wearers or anyone that intends to attempt the saree or any form of makeup to suit each saree, Vithya is your go0to girl.
77. Name: Aisha Liyana
Handle: @Aisha Liyana
Followers: 323k
Social media Style:
Need more creativity to glam up your pretty shawl look? Ask Aisha! She creates YouTube makeup tutorials to guide you all the way on how to look the part too.
78. Name: Nigel Chia
Handle: @Nigel Chia
Followers: 629k
Social media Style:
Nigel Chia has a very inspirational and hands-on approach that makes you think it's impossible to design and do fashion the way he does. He literally can make his own clothes, not just put them on.
79. Name: Yasmin Nadiah
Handle: @Yasmin Nadiah
Followers: 5.18k
Social media Style:
Yasmin's branching out to YouTube to answer all the social media questions she receives on Instagram. She is an actress, martial artist, and fashionista.
80. Name: Bingyen 郑斌彦
Handle: @Bingyen
Followers: 72.8k
Social media Style:
Bingyen's style is very energetic and he covers all types of topics and even tries to sing.
81. Name: Dumpling Soda
Handle: @Dumpling Soda
Followers: 971k
Social media Style:
Her YouTube channel is more for the Chinese-speaking audience and they seem really lively and energetic with lots of sound effects, much like Chinese cooking shows you see on TV.
82. Name: Nigel Ng AKA Uncle Roger 
Handle: @mrnigelng
Followers: 3.4 million
Social media Style:
Let's put Uncle Roger in his original habitat where he never fails to entertain. An aspiring chef and food critic made his debut by making comments about the way a BBC chef cooked rice. Turns out, it wasn't according to Uncle Roger's liking.
83. Name: Kathrine Kwa
Handle: @Kathrine Kwa
Followers: 745k
Social media Style:
If you love to bake or watch an expert baker in action, feast your eyes on Katherine's delicious recipes and baking videos.
84. Name: Khairulaming
Handle: @Khairulaming
Followers: 178k
Social media Style:
Khairul is a down-to-earth, humorous, and comedic bloke that knows his food and also is very good at incorporating food in his videos and yet maintaining the relevance of the post.
85. Name: Sugu Pavithra
Handle: @Sugu Pavithra
Followers: 825k
Social media Style:
The instructions are clear to understand and she is very detail-oriented, no wonder she wonder Sugu won the hearts of our fellow Malaysians through her descriptive cooking tutorials.
86. Name: Mariefe and Jakesnow
Handle: @mariefeandjakesnow
Followers: 61.1k
Social media Style:
These two lovebirds are trending across Instagram and YouTube right now, spreading their love traveling from one island to another and I think by now they should be legit globetrotters.   Their romantic vibes and spark are creating flames in their entertainment value. Their content is too hot to handle!
87. Name: Azfar Heri
Handle: @Azfar Heri
Followers: 723k
Social media Style:
Azfar is confident in his own skin and he loves incorporating a mixture of food, friends, travel, and some humorous elements to balance his content out. And it works, it's really easy on the eyes.
88. Name: Whatever There Was
Handle: @Whatever There Was
Followers: 6.04k
Social media Style:
This is a very meaningful take on videography and their work and narration make it out of this world. They make every wave look like a picture and their work is beautiful and must be shared with the world.
89. Name: Asyraff Mazlan
Handle: @Asyraff Mazlan
Followers: 412k
Social media Style:
Asyraff pretty much covers lifestyle, food, and life as a whole as an influencer.
90. Name: Jordan Yeoh Fitness
Handle: @Jordan Yeoh Fitness
Followers: 2.99 million
Social media Style:
Jordan gives you a different challenge that has skyrocketed his success. All his content has been experienced, tried, and tested by him. It's a lifestyle choice and commitment you have to make to yourself.
91. Name: Daphne Iking
Handle: @Daphne Iking
Followers: 48.1k
Social media Style:
Daphne Iking is an emcee and host that is very articulate and will not hesitate to get her point across. Her YouTube shows her parenting life as a wife and mother figure and how she balances her work/life schedule.
92. Name: Joanna Soh Official
Handle: @Joanna Soh Official
Followers: 2.38 million
Social media Style:
Joanna is a very convincing woman. She has a lot of insightful dietary facts and it's very convincing for those that are health conscious or trying to achieve a goal weight but all the diets you've been trying aren't working. Joanna is here to the rescue!
93. Name: Linora Low
Handle: @Linora Low
Followers: 5.74k
Social media Style:
What I like about Linora is that it's not all fitness talk on her YouTube channel, she balances it well with personal content like getting your nails done and also includes helpful tutorial videos on how to do burpees if that's your type of fitness move.
94. Name: Faiz Ariffin
Handle: @Faiz Ariffin
Followers: 6.67 k
Social media Style:
Coming with a lot of experience as a world-class bodybuilding athlete, there are lots to learn from this winner. His content is overall very helpful about meal preps, fitness, health, nutrition, and all things healthy for sure!
95. Name: JinnyboyTV
Handle: @JinnyboyTV
Followers: 1.13 million
Social media Style:
Jinnyboy has been around for some time. One thing I appreciate is his videos are all high-production and of entertainment and content value. Most of his videos generally relate to the public, which is no easy feat. Why don't you team up with the professionals to achieve this type of content quality?
96. Name: DanKhooProductions
Handle: @DanKhooProductions
Followers: 450k
Social media Style:
Dankhoo productions take on a meaningful approach and highlight the common issues humans face in life like the struggle of long-distance relationships, proposing to your girlfriend, funny moments, and more to life scenarios that we can all relate to.
97. Name: Alicia Tan 
Handle: @Alicia Tan
Followers: 52.5k
Social media Style:
Alicia has engaging videos on a day in the life with her cute dog, Bambee and she also is quite versatile with her categories ranging from beauty, travel, and lifestyle.
98. Name: Neeta Manis
Handle: @Neeta Manis
Followers: 23k
Social media Style:
Neeta is a natural communicator and good with public relations and is really approachable.
99. Name: Adorable Caro
Handle: @Adorable Caro
Followers: 328k
Social media Style:
Adorable Caro is basically an account that surrounds her dog, Caro, and aspects of living a life of luxury travels, designer labels, and life with Caro.
100. Name: Sam Khan 
Followers: 2.7 million
Social media Style:
Sam is all about the hair and rich playboy creating content nobody has thought of, from flashing luxury cars to test out who the gold diggers are, his content is worth the watch.
101. Name: Isa Isarb 
Handle: @Isa Isarb 
Followers: 2.04 million
Social media Style:
Isa's style is flashy, yet humble and he seems generous with his content and throws cash prizes for his employees. You can tell he lives a luxurious life by giving back to people.
If you are interested in creating impactful content on YouTube or any social media channel, it's safer to get professionals on board! 
TikTok Influencers
102. Name: Bell_mustari
Handle: @bell_mustari
Followers: 56.5k
Social media Style:
Her style is really random, fun, and humor-infused content. She even speaks Mandarin quite well. Impressive!
103. Name: Miss_Naziha
Handle: @honeyizara
Followers: 278.8k
Social media Style:
Miss honey likes to do Bollywood-inspired dance moves and impressions and the occasional hip hop videos, she endorses some brands too.
104. Name: Syafiqah Aina
Handle: @syafiqahainaofficial
Followers: 210.3k
Social media Style:
Aina enjoys her TikTok time and it has certainly helped her get through during lockdown. Founder of Aina Beauty, Aina is an exemplary beauty influencer and maintains a good and positive attitude for the ladies.
105. Name: Emily Quak
Handle: @emilyquak
Followers: 20.4k
Social media Style:
Emily is like the ultimate beauty informant that provides you with skincare tips, makeup tutorials, and all things related to looking and feeling good.
106. Name: Elcah
Handle: @elcah.hasha
Followers: 6,351
Social media Style:
Elcah's content is fun and easygoing, she endorses makeup products too.
107. Name: Jane Chuck 
Handle: @janechuck
Followers: 17.5k
Social media Style:
Jane has endorsed many brands and is seen as a fashion model, icon, and is perceived as the cool fashionista with an edge.
108. Name: Alvin Chong
Handle: @alvinchong123
Followers: 1.6 million
Social media Style:
Alvin has that boyish charm that could endorse all types of categories and he seems cool to work with. He also has a simple and chic fashion sense, which shows he's just your average Joe. Except for that Polo tee and Gucci sweater, those are fancy in a fashionable way.
109. Name: Ameera Khan
Handle: @littlemisskhanofficial
Followers: 495
Social media Style:
Ameera features her cat a lot, even when she endorses her fashion items too. Her main platform is on Instagram, but you can see her growth potential on TikTok, which is a relatively new platform.
110. Name: Johnsom.eattravel
Handle: @johnsom.eattravel
Followers: 14.3k
Social media Style:
Johnsom edits his videos nicely and he also promotes the eateries and cafes he goes to. He also does instructional cooking video challenges on TikTok, which makes it even more engaging!
111. Name: ddjt_food_journey
Handle: @ddjt_food_journey
Followers: 8,557
Social media Style:
It's truly an account dedicated to food, food. food!
112. Name: Chris Liew 
Handle: @ichriskee
Followers: 75.6k
Social media Style:
Chris is your charismatic Virgo as he states in one of his TikTok songs according to the trending song called "Zodiac".
He subtly endorses food and how to make smoothies using brands like the So Good almond milk.
113. Name: Karthik_santiran
Handle: @karthik_santiran
Followers: 14.6k
Social media Style:
Karthik is just your average Joe that scored quite a lot of followers on TikTok just for being himself and living his life. This shows you don't have to be famous to do well on TikTok, anyone who understands how the platform works will excel at it.
114. Name: Am4ndaLoo
Handle: @am4ndaloo8
Followers: 17.9k
Social media Style:
Amanda gives off a very vibrant TikTok feel and she partakes in challenges like the #subwayfootlong hashtag challenge which is a good way to promote Subway.
115. Name: Moeira Johnson
Handle: @moeirajohnson
Followers: 127.8k
Social media Style:
Moeira's style is very much directed on food where she shows you how-to-cook videos and makes it easy to follow, her pacing is perfect.
116. Name: Eqian Travels
Handle: @eqiantravels
Followers: 7,078
Social media Style:
Eqian truly is a globetrotter, it's crazy how many places and cultures she's experienced and been exposed to. Her audience can observe all of that when watching her short travel clips.
117. Name: Izuan Izzaidi Azmi
Handle: @Izuan Izzaidi Azmi
Followers: 73.6k
Social media Style:
Izuan's approach to TikTok caters more to the Islamic market as most of the countries he visits possess religious landmarks.
118. Name: Unique Passports
Handle: @uniquepassports
Followers: 30.6k
Social media Style:
Stephi and Thomas are a lovely couple traveling the world and their humorous videos and their personalities are super addictive, you just can't stop scrolling through to see what they have to offer and their video editing skills are impressive too!
119. Name: Curlyboiiiivibes
Handle: @curlyboiiiivibes
Followers: 842.2k
Social media Style:
One word for you and that is RANDOM. It works on TikTok and this guy over here understands the platform.
120. Name: Michelletai_oe
Handle: @michelletai_oe
Followers: 570.6k
Social media Style:
Michelle is talented when it comes to using TikTok's type of humor and knows what's relevant. Her content just shows her lifestyle in different aspects that somehow all of us humans experience and share in common.
121. Name: ?Chishikuzan?
Handle: @chishikuzan88
Followers: 502k
Social media Style:
Her life is all about anime, food, and all the things she loves in her account. But it is apparent that anime has become an influential part of her lifestyle and her audience.
122. Name: Upinipin.official
Handle: @upinipin.official
Followers: 6.7 million
Social media Style:
This is a popular Malaysian children's animation that made it big and it serves as an educational tool for parents and their children.
123. Name: Little Grapy
Handle: @grapyemi
Followers: 10.5k
Social media Style:
A mother that's passionate about capturing moments through the lens of TikTok is refreshing content for parenting styles, The AR filters she uses on her child are cute and likable.
124. Name: Linora Low 
Handle: @linoralow
Followers: 2,178
Social media Style:
Linora, as mentioned before is a professional fitness and overall motivator for healthy living and all things fitness.
125. Name: Venus Wongs 
Handle: @venuswongs
Followers: 3,205
Social media Style:
Venus provides healthy diet recipes to say slim and fit. She also has cheat days too, like a normal human being.
126. Name: Siti Nurhaliza binti Tarudin
Handle: @Siti Nurhaliza binti Tarudin
Followers: 849.6k
Social media Style:
Dato Siti Nurhaliza is a famous songstress is known worldwide, who would've thought this beautiful diva would be entertaining us on TikTok too?
127. Name: Yunazarai
Handle: @yunamusic
Followers: 108k
Social media Style:
Yuna has got the right humor and attitude for TikTok. On top of it, this songstress has a voice of the heavens and she doesn't even need a voice enhancer of any kind to entertain us.
128. Name: Iqbal Ahyar
Handle: @Iqbal Ahyar
Followers: 604.1k
Social media Style:
Iqbal is very educational and can help parents educate their kids if storybooks are too boring for them, TikTok is the new normal now.
129. Name: ASPCA
Handle: @ASPCA
Followers: 145.9k
Social media Style:
The content for ASPCA is heartfelt and solid content. The overall engagement is super high, considering the account has a few followers but has garnered 168.2k likes. Animal accounts like these remind us to always adopt if we can, instead of shop, which I am an advocate for.
130. Name: Valent 婉婷?
Handle: @valent.268
Followers: 1.1 million
Social media Style:
Valent can come off as a rich school girl, but what I like about her content is that it is relevant for the audience because she makes us see the things in life that we tend to take for granted, so it's not just about flashy cars and makeup.
131. Name: Iman 
Handle: @imantroye
Followers: 869.9k
Social media Style:
You can tell Iman comes from a wealthy and luxurious life, but all she wants to do all day is to talk to fellow TikTokers with her addictive content.
How to use TikTok to boost your business? Read more here. 
If you like a specific influencer content style on TikTok or any social platform,

let's get in touch! 
Conclusion
It has been quite a fun journey going undercover and spying on all these influencers of different categories on various social media platforms and to be honest, there are billions more that we haven't covered and these are the influencers that have been traveling around Malaysia, passing by, or are from here.
It is difficult to keep track, so you need to level up your influencer search game and hire an agency to help with the implementation and execution of your overall campaign.
By now, you should roughly gather the type of influencer personality that suits your business. Notice how some influencers in the list have been used for more than one category? It's to show you how your business can leverage influencer marketing in a variety of ways that are not just limited to one. It also depends on the influencer you choose to work with and if you're confident with their content skills.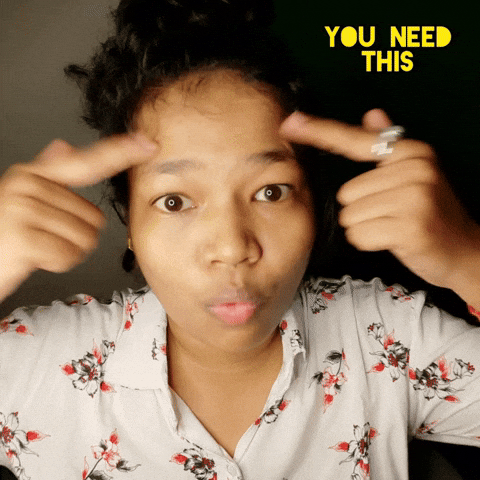 If you're still contemplating about which influencer from which platform? It's better to hire our digital experts to do the critical thinking and planning for your influencer marketing campaign strategy.