The Right Content for Each Stage of the Marketing Funnel: A Friendly Guide
In this guide, I will keep it simple and spare you the most relevant details about the right content to include in different stages of a content marketing funnel for your quick understanding.
In order to create a content marketing funnel, you must understand what content means and how it is applied in a brand's content marketing. Once you fully grasp the entire framework (don't worry, we break it down to light bits) of what makes a content marketing funnel, then only can you start with selecting which content works best at different stages of the funnel. Happy scrolling!
What is content marketing? Most people don't realize this, but content marketing is everywhere. We see, think, and breathe content subconsciously. Content is what you see when you're online looking at products, communicating with your friends and family, checking your inbox/mail, or when you're watching the news on TV. You can't escape it (unless you live in a cave) because it is already ingrained in your daily lives!
Content marketing is expressed through the publishing of images, words, videos, and a variety of types with an intent to communicate or reach an audience with relevancy.
Content marketing is when marketers and businesses rely heavily on strategic practices that are focused on the creation of valuable, relevant, and useful content to attract and retain a specifically selected target audience and to encourage profitable customer action within their niche. Learn how to create irresistible content. 
Why do marketers and businesses religiously practice the art of content marketing? The facts say it loud and clear!
According to the stats, 96% of decision-makers say content marketing has been effective for their brand. Plus, 86% of marketers and brands have successfully reached their brand awareness related goals with the use of content marketing.
We have also observed that 79% of marketers have achieved the ability to educate their audience, followed by 75% managing to build brand credibility and trust, and 70% were able to produce demand and leads.
The most important statistics indicate that 90% of consumers expect brands to provide content. Did we read this correctly? Yes, your people want to hear from you! They want good content! Calling all you marketers and business owners out there, if you're reading this, now it's time to give your audience the content they deserve!
These numbers make content marketing hard to ignore, right? But it's something worth incorporating into your content marketing strategy for sure.
To create a more streamline content marketing strategy, most marketers apply the marketing funnel framework because it is a strategy used to guide your leads successfully to a point of sale. Scroll on to the next topic to understand more about this special framework and how to practice it.
What is a content marketing funnel?
When it comes to the marketing funnel AKA sales funnel, it can get a little baffling as to which framework to follow because there are so many versions out there with a different perspective on the number of stages and so on.
Every marketer or brand out there has their view on how the funnel works, but as long as they share the same principles of the marketing funnel which is that it starts at the initial stage of awareness and to a sale or purchase, then it will steer you in the right direction.
However, not to worry, as long as you understand how it works from the top of the funnel to the bottom of the funnel.
Overall, how the funnel works are simple and direct, the top of the funnel displays a buyer's journey from the initial stage of awareness about your brand, then to the middle of the funnel where the evaluation and conversion process takes place, then to the sales and customer loyalty. Much like your Science class where you use a tube with a wide opening on the top and it tapers down towards the bottom used to guide liquids into a container without risking any leakage of chemicals.
In the same way, marketing funnels have an intent to nurture your leads or prospects through the funnel with the end goal of turning every one of them into loyal customers and eventually Gung-ho brand advocates of your products and services. That is the ideal goal for all marketers and brands.
At times, not every lead or customer will follow through and act on their purchase which is why it tapers down towards the bottom of the funnel. In the next section, we will dive deeper into the overall framework used by marketers.
How does a Marketing Funnel work?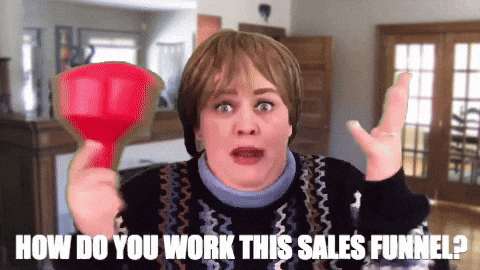 Let's walk you through some marketing principles applied to the marketing funnel before we proceed to the actual marketing funnel framework. Marketers usually keep these catchy acronyms in mind before they proceed with their content plan for the marketing funnel.
TOFU, MOFU, BOFU & AIDA are responsible acronyms for piecing this powerful marketing funnel framework together. It's easy to remember right?
What do they stand for?
TOFU: Top of the funnel: Tactics used to create awareness.
MOFU: Middle of the funnel: Tactics to generate more leads.
BOFU: Bottom of the funnel: Tactics designed to generate more customers and to increase customer retention.
These three are terms used to describe the general stages of the marketing funnel.
AIDA
An American businessman coined the term AIDA in the 19th century. It is referred to as a buyer-seller journey with 4 key stages required to guide your buyer from the initial stage of awareness to customer loyalty.
Awareness: To attract your desired audience with the essential goal to make them aware that your brand exists. For example, a creative targeted message that is personalized to an individual.
Interest: To generate new leads with relevant and focused information suited for the target audience. For example, How-To guides, live chats, etc.
Desire: Show your audience that you're the solution to their pain points. For example, product demos, free trials, and product benefits.
Action: Create urgency for people to act on a purchase. For example, an ad with a call-to-action.
Stages of the Marketing Funnel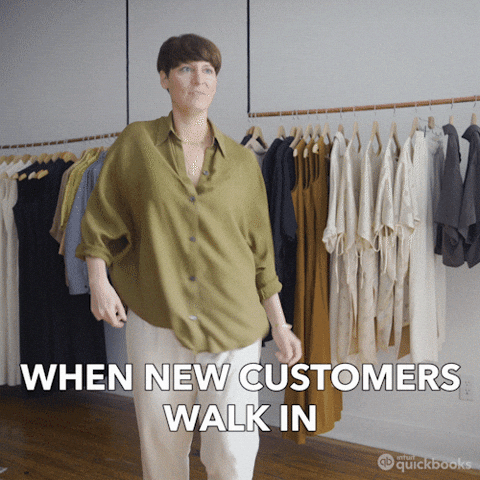 Now, I present to you our marketing funnel, it should make more sense by now once you apply the meaning behind the marketing acronyms.
This is the initial stage where your potential customers are first exposed to your brand and are becoming aware of their pain points and are trying to find relevant information by looking through your content.
This information may either come from their own discovery or from your brand itself. Think of it as a way of introducing yourself to someone you've met for the first time and want to continuously get to know and build a friendship with. The first impression is always the most important when it comes to the funnel, so your content has to be top-notch to reel them in. Think blog articles, online ads, infographics, branded ads, and social media. Be creative.
At this stage, the leads are in and have progressed to a stage of interest where you've managed to capture their attention, leaving them wanting to learn more about your brand. This is the time for your brand to shine and seize the opportunity to build a relationship with your potential prospects. Nurture your leads with blog guides, FAQs, live chats, webinars, and targeted ads.
Now, your prospects have reached a stage where they have an understanding of your brand and have a clearer picture of their pain points and what they need, and are currently identifying the solutions.
This is not the stage where your prospects are ready to buy from you, this is the stage where they are weighing all their possible options to see which one seems like the best decision.
At this point, your prospects still need your help deciding how your brand will help solve their problems.
They are considered more qualified leads than the awareness stage leads and usually, sales departments don't invest much time into making contact with consideration stage prospects, which shouldn't be the case as every brand must care and keep track of any potential prospects that enter the funnel.
Reach out to these prospects with email campaigns, product demos, and free trials. As a marketer or business owner, every prospect deserves to be attended to and no individual likes the feeling of being neglected.
Finally, you've successfully reached this stage where it's time for you to start doing some strong convincing. Just because they have subscribed to your newsletter or blog, it doesn't mean they will make a purchase just yet. They need the push to feel confident about acting on their decision.
Your brand can start showing your potential customers why your service is better than your competitors' and how it solves their pain points. It's always good to give them a list of how your product will benefit them through webinars, blog posts, case studies, customer reviews, phone consultations, social proof, or offer discounts or retargeting ads to create a sense of urgency for them to make a buying decision.  You're not far from that sale. 
At last, you're here! You have successfully turned a prospect into a purchasing consumer, and they have successfully completed the sales transaction.
However, it doesn't mean the show is over the minute a sale happens, it only means you need to continue to build your relationship with your consumer through email onboarding, webinars, case studies, and more so that your consumer will feel appreciated and potentially turn into a brand advocate for your brand. Customer loyalty is every marketer or business's goal.
During this stage, you may think that once a prospect becomes a customer, your work is done and that you can move on to the next prospect, but neglecting your customer is not a good idea for a business and it puts your brand in a bad light as people talk and news can spread like fire.
The goal of every marketer or business is to increase customer retention and build customer loyalty programs, so once your customers enter this stage, that's when the process of customer retention starts with referral programs, events, A/B testing, How-To guides, virtual events, product news updates or upgrades, and keep your customers in the loop about what's going on. With consistent marketing efforts, who knows you can build a loyal army of brand advocates for your brand.
The Right Content for each stage of the funnel 
After describing what a content marketing funnel is and the overall works, it's time to bring all this content to life in a visual perspective for you to envision it for your brand. Let's get to it!
Doubting your content marketing funnel strategy? Acquire an elite agency to work their magic on your brand.
1. Awareness Stage
Awareness is the first stage of the marketing funnel when your intentions are to capture your audience's attention with your content. During this stage, your audience doesn't know anything about your brand and are complete strangers, so this is the opportunity for you to attract.
If you're not confident enough with your marketing content, don't worry — you have us! 
A blog post is perfect content for targeting the awareness stage by triggering a pain point, existing issue, or another topic your target audience is interested in. You are strategically available and discoverable by Google when they search for a specific issue or across other channels that you have made this content available.
Here's a blog post from our website. Take a look!
SOURCE: Blog post.
There are many types of online ads like Google ads or Bing that have a wide reach, but Facebook is a great way to target your audience and audience lookalikes, it's a powerhouse when it comes to a precision-based or narrow scope of interests, like recent activities such as planning a vacation. It's that specific!
Facebook also offers a variety of ad placements in a user's newsfeed or the right side of your homepage, and in between Facebook messenger chats.
Here's an example of a Facebook ad in a user's newsfeed.
SOURCE: Facebook Ad sample.
An infographic is a fun collection of imagery, statistics, minimal text, and easy to understand summary that manages to relay relevant points from an article.
 SOURCE: Infographic Sample
Branded ads are the common types of marketing messages that are sent through any form of visual media, commonly email. These ads contain a brand image, logo, taglines, and other components that help the brand express its personality, making its brand image easily recognizable in the long run.
SOURCE: Nike Branded Ad
Social media is a channel that is utilized to promote other content, where brands can create content specifically for the platform or share it across other social media platforms which helps spread awareness about a brand.
Like how Canva is promoting on LinkedIn and how they have created different LinkedIn Story templates.
Thinking about upping your content marketing strategies on social media on your own? Think again! 
SOURCE: Social LinkedIn Canva Ad
2. Interest Stage
This is when a prospect expresses interest in your brand and the products or services you have to offer. At this point, you want to attract your lead with relevant information to solve their pain points. It could be a particular question in their minds. Your main goal is to build a relationship with your prospect through various content methods:
How-To blog guides are blogs that describe in detail the steps required to achieve the desired goal and to solve an individual's pain points.
Here's an example of a How-To Blog guide from the agency, Synergy XYZ.
SOURCE: Synergy XYZ Blog Post
Whatsapp's FAQ page is very light, sociable, and is categorized clearly for mobile and desktop use.
SOURCE: Whatsapp FAQ
Live chats are the best way to reach a customer and to solve their issues on the spot. It is truly effective and it eases the customer's problems directly.
SOURCE: Live Chat Sample
A webinar is an online event that is hosted by your company to broadcast to a select group of participants through the internet.
For example, Andy, the CEO of Orbit Media Solutions as a host provides useful insights to the webinar viewers with insights from his personal experience as a content marketer with a casual video style.
SOURCE: Online webinars that encourage visitors to signup and be watch the webinar for free.
Targeted ads aim for a very specific audience online. For instance, how the New York Times uses shopping habits and customer data to predict when women are pregnant to send them baby-related coupons. Smart!
SOURCE: New York Times Targeted Ad.
3. Evaluation
The evaluation stage is when customers are trying to gather information about your brand or product and also realizing the fact that they need to resolve their issues. At this point, your brand must convince them that you're their go-to experts in the industry to be able to convince them to buy from you.
Reach your consumers with content like:
Email campaigns are very effective to reach a customer at this stage so they won't forget you and you can inform them about your product and encourage them to take some form of action such as start a free trial before they buy your product.
Product demos are a very effective form of demonstrating how your product works to your interested prospects. The goal is to entice them with how to use it and also to indirectly push them to purchase your product.
Check out this product demo by Headspace and how they seem chilled out, modern, and relatable with their product demo video related to meditation. It's cute and relevant with how they stress on a "healthier, happier life" which shows you how their app works.
SOURCE: Headspace Product Demo Video.
Who doesn't love a free trial? This is usually a magnet when it comes to attracting customers to your product, and if your product is as good as you convey it to be, chances are potential customers will move down the funnel or make a purchase decision after getting the feel of it.
4. Conversion
At this stage, it can get pretty intense because this is when you will have to give your potential prospects an extra push in order to fully move them to the next stage which is to act on their purchase decision. Give them the confidence they need to convince them that they are making a good decision with your product.
This is when a potential customer has gone through most parts of the funnel but hasn't made the sales transaction. For example, they've added your product item to their cart but they haven't bought it yet. So, you prompt them about their decision.
If your potential customers are not taking action, you can try to request for their free time and make them feel confident about your product so they will take action.
Case studies always help inspire that confidence within potential customers to take action because it has all the success cases and information about your brand and how it has helped previous customers. Here's a successful case study by agency, Synergy XYZ and how they created a contest campaign that managed to reach 598,000 people, generated 10,000 likes, and garnered over 3,200 participants on Facebook and Instagram, creating hype with their creative QV Baby Filters in only 6 weeks!  Check out their case study here!
If you want to create a successful campaign just like QV Baby did, go straight to the source! 
People tend to underestimate how effective product demo videos are. Doesn't matter if you've already used it earlier in the funnel, use it again or create a new product demo video with a new angle with the same brand message. We can all get our inspiration from Nike's creative product demo video. It takes viewers on a journey.
SOURCE: Nike Product Demo
5. Sales
This is the part where you finally close your customer and they are more or less sold on your product. However, it doesn't mean you can cut ties with them and start with a new prospect; you still need to guide them through the process once a sales transaction is made so they don't feel so lost.
Once your customers have made a sales transaction, you can help them transition into how to use your product and help guide them through.
A sales pitch is like a presentation where you explain everything relevant about the brand to keep the customer engaged in your product. Here's an example of a text-based sales pitch from Inclusive. It's short and snappy, compared to a lengthy deck.
Case studies are definitely one of the top content marketing assets and it is more valuable than many content types out there because not only does it help with conversions, but implementing a case study in your marketing plan is showing even your existing customers why they should remain with you and also to highlight every customer success story or testimonial that leads you to more prospects in future. If customers find your services valuable, they are more inclined to refer you and share your successful case study as to why you're their choice. The case study is a valuable asset of proof throughout and even after a buyer's journey.
Customers love it when you keep them involved so keep the webinars coming and send them an invitation to keep them in the loop and how they matter. The webinar hosts can be on the video for the entire duration of the webinar, then the presenters will receive questions from the audience through what you call a webcast. It can be a very interactive tool to build relationships with your customers.
For example, below is an interactive example of how a team shows the results on their screen with the share screen option.
SOURCE: Webinar
This one is a fun way that proves to consumers that people are going cray or going gaga on the latest trends. When we see a long line outside a stall, celebrity-approved, certified product, we naturally tend to gravitate towards the idea that it might be our cup of tea.  It also sparks curiosity inside of us and it's simply the fact that it's the way we humans are wired this way.
An example of social proof would be Heidi Klum for WIX, the website builder. A great celebrity fit to demonstrate Wix's pitch that anyone can bring a website that is fun, catchy, and simple to create!
SOURCE: On point Social Proof with Celebrity Model, Heidi Klum.
6. Loyalty
This is the stage where you want to increase customer retention by continuing to involve them with your brand. From continuing to involve your customers, it creates brand loyalty and advocacy, which is the end goal here so that your customers will do your job for you by recommending your brand to their social circles, friends, family, and more.
A referral program is used as a growth marketing tactic for brands that encourages existing customers to recommend a brand to their friends, family, and etc. This happens through word of mouth, tools to share, and referral rewards if you do share with people.
These are online events that are similar to the real deal and make it possible for communities to gather to discuss and interact. The only difference is that all the resources shared online can be downloaded at your own convenience and your interactions can be monitored.
Check out this NBA virtual event where they bring the fans to the players due to the pandemic restrictions on physically being present at the event.
 SOURCE: NBA Virtual Event
The process of comparing two variants, commonly users to see which one is more effective to be incorporated into marketing efforts.
Conclusion
The content marketing funnel is an essential tool for all marketers and businesses that intend to stay alive.
By constructing your content marketing funnel in a way that is strategic and aligned with all stages of the funnel, you are able to see the overall picture and flow of your content. This makes you one step ahead already.
In addition, it also directs your focus and cuts through all that noise and it gets you more involved in every stage you reach out to a customer which helps you discover certain behavioral patterns that might trigger positive responses.
If you're not sure which content to park at which stage or anything to do with creating subliminal content, drop us a line!