How to use TikTok to Boost Your Business
Table of Contents
What is TikTok?
TikTok is a popular video-sharing app that allows its users to create and share up to 60-second clips by stringing along 4 15 second clips on basically any topic under the sun. On a quest to keep things hip and happening, TikTok boasts an array of features that allow fellow TikTokers to create a variety of videos from funny dance videos, challenges, humorous make-up tutorials, tricks, pranks, and a much broader scope for video creation.
On top of that, they also include a reactions feature, allowing users to record their reactions to a certain video post and share it, and also added a thoughtful digital-well-being feature to alert users that spend over two hours on the app. Aww.
Why use TikTok for your business?
TikTok may seem like all fun and games, but behind all that lies a full-blown potential for brands to get discovered on the platform.
TikTok has 800 million monthly active users worldwide and has been downloaded over 2 billion times as of April 2020 — and it probably won't stop there!
TikTok users spend an average of 52 minutes per day and open the app 8 times a day — they love it. If your brand's target audience is between the range of 13 and 40, your business needs to be on TikTok right now. Just because TikTok is for a younger audience, it doesn't mean there's no opportunity out there to grow your brand and get extraordinary results. Here are more reasons why:
• It's new in the market is not saturated yet
Most social media platforms are already saturated and established and there are already many businesses and influencers craving for the users' attention, whereas TikTok is relatively new and still growing, making it the perfect target for brands to make their mark to create brand awareness and to establish themselves in their niche.
• Easily Shareable across all platforms
TikTok allows users to create content on TikTok and share it across popular platforms such as Instagram and YouTube and directly link it right from the app itself. It's powerful because you're able to seamlessly drive traffic to your profile and is good for cross-pollination of audiences and growing your brand across these platforms and you can even download your content in video or GIF format.
• All about casual fun
TikTok is a much freer and more open platform where you see people being playful and carefree. It's a platform where everyone's just being silly, comedic, and purely having fun. Brands don't have to stress so much about how professional they have to be, what they need to post, and what others are going to think. As long as they remain authentic and funny, they will have a shot at it.
• Drive crazy traffic to your YouTube and Instagram
The algorithm works a little differently on TikTok and not many people understand how it works but some marketers realize you can easily spike your views on the platform, just out of nowhere.
With TikTok, you just be yourself and have fun. You see big companies like Washington Post creating behind the scenes comedic skits with their employees and making funny videos. By embracing the use of TikTok, they are giving a younger and wider audience informative news with a fun twist.
This gives your business a chance to show your fun side and drive traffic to your site. From that, you will start to gain crazy exposure and a significant amount of views compared to most social media platforms that are limiting views due to the strict privacy laws.
Getting Started on TikTok
Firstly, TikTok is an entertainment-based platform and not a lifestyle platform, so it requires a different take in terms of how you market your business on the platform.
Understand the platform and learn the ropes before you dive right in and be prepared to express yourself creatively and authentically with your audience — be human and let your guard down. Here's a simple guide to setting up your TikTok account:
Step 1: To get started, download TikTok, if you don't already have an existing account. Once downloaded, you can choose to sign up with Facebook, Google, Twitter, LINE, KakaoTalk, or create a new username and password with your email, or even phone number.
Step 2: To maximize your brand's cross-platform visibility, be sure to set a standardized username as your brand name that is used in other social media channels too to help with the brand recognition of your established brand.
Below is an example of standardized profile across social media (@acsonmalaysia).
Step 3: Once you're logged in, you will be on the homepage. To edit your profile, tap on "Me" in the bottom right corner.
Step 4: Tap edit profile on TikTok.
TikTok edit profile section.
Step 5: TikTok allows you to use an image or a video for your profile picture. Whatever it is, keep it consistent across all platforms.
Take note that you must standardize your profile image/video or username across all digital media platforms for seamless discoverability.
Step 6: Your TikTok Bio is crucial for users to understand your brand, what you do, and who you are. Keep it short as TikTok allows up to 80 characters to be put on the front of your profile, so make every word count.
A great example would be Acson's TikTok Profile account below.
This is useful as you can include links to drive people to your website.
.
6 ways to promote your brand on TikTok
1. Launch a Hashtag Challenge
Hashtags are vital for any business that wants to go viral or create a trend. It is utilized across most social media platforms such as Facebook, Instagram, Twitter, and more. TikTok included.
By launching a branded hashtag, you can simply purchase a custom banner across the Discover page promoting your specific challenge and once the users click on the banner, it will direct them to watch your company video describing or demonstrating how the challenge works.
If executed clearly on TikTok, a successful hashtag will usually receive millions of videos from participants worldwide and possibly billions of views too. A great example of a hashtag gone viral is Colgate's #makemomsmile challenge. The challenge is entirely up to your creativity within the platform, you can do anything from lip-syncing to funny dance moves, or anything you can think of to make your mother smile challenge.
The sky's the limit for this platform if you can express your brand creatively. Big brands like Samsung used a hashtag challenge #GalaxyA to prompt users to advertise their features.
This tool is useful for Technology companies to showcase their products and also fashion-related industries to show their collection.
2. Work with a

n Influenc

er
This is one of the most effective ways to boost your brand on TikTok, partnering with an Influencer does so much good for your brand image and reputation and you leverage on their followers too. It's almost a no brainer formula, only that you need to pick the right Influencer and content idea for your brand.
If you're serious about making a mark on TikTok, consider influencer collaboration.
An example of Influencer marketing on TikTok is from Bang Energy, the sports energy drink company that partnered with Danielle Cohn, an American actress, social media influencer, and model who managed to get about 250,000 likes from her 18.5 million following on the sponsored video and also acts as a brand ambassador for Bang Energy drink.
3. In-Feed Video Ads
In-Feed advertising is a useful way to promote your TikTok videos on the platform. How it works is that your selected video will appear in the "For You" section on the users' feed and can attract interaction organically by driving clicks to your site or page.
There are several ways to go about promoting TikTok videos on the platform, one of which is in-feed advertising. The selected video will appear in the For You section of a user's feed and can be interacted with organically. Major companies like Facebook have used In-Feed ads to draw attention from TikTok users to their call-to-action.
Here's an example of Facebook Messenger's In-Feed advertisement below.
Another good example would be multinational cosmetics company Maybelline and its launched in-feed ad campaign that gained them an increase in engagements.
Maybelline managed to receive high engagement and awareness with almost 50,000 likes, close to 3,000 comments, and 709 shares from this campaign alone in one day! The in-feed ad managed to increase Maybelline's brand awareness by 80% and its brand favorability to 47.9%. Maybelline is known to target mature women, but after discovering their newfound success on TikTok, they have scored themselves a wider audience.
4. 2D/3D/AR Branded Lenses
This one is an intriguing type and certainly packs a punch when it comes to promoting your brand. If you have the budget for it, explore Branded Lenses.
It enables brands to partner with TikTok to create 2D/3D/AR filters that users can share, trend on the Discover tab for about 10 days. This helps with creating community engagement and crazy interactions.
2D/3D/AR filters allow users to choose from a variety of face filters and 3D animated objects and also giving TikTokers the to change their environment through the app. The lenses are usually activated when a user selects it or does a certain movement such as moving their heads through motion technology.
It's a fun way to connect with the audience and create a stronger bond by letting users interact with your filter that's been integrated into branded lenses.
Brands like Mac are crushing it on this platform with their latest range of cosmetics from lipstick or mascara, they allow teenagers on TikTok to try their latest shades on branded lenses which invites curiosity and interaction. If you're targeting a young group of teenagers, something interactive like branded lenses will catch their attention and offers immense potential for your brand.
As you can see above, AR Filters are a great way to promote your brand, which can be used for different businesses. If you're on a young platform and targeting a majority of tweens and teens, you'll want to blend in when you advertise your brand and not come off too hard sell.
5. Bra

nd Takeover
This type of ad means what it says. What happens is that brands takeover TikTok for an entire day and the companies that want to utilize this type of ad can create images, GIFs, and videos with links to their landing page (internally or externally). The ad will be placed in the users' feed and will be the first ad they see before other content.
For this, TikTok only allows one advertiser for this format per day and it guarantees five million daily impressions.
According to TikTok, a recent example of a brand that was an explosive success after using its brand takeover feature is the cosmetic beauty line, Too Faced, generating 7.6 million ad impressions and 1.6 million clicks in one day! Now, that's got to be good for your ROI.
6. Follow TikTok Trends — don't be smart a**
TikTok is a social media platform targeted towards a younger audience, so it would make sense for traditional types of ads would instantly turn them off.
With a platform that comprises of 41% between 16 and 24 years old, it has become a playground for brands to interact with users in a fun and casual manner.
The content of brands should be colorful, lively, and fun like it belongs to a real user instead of promotional.
Brands that can create creative in-feed ads are most likely to gain higher exposure and better results compared to others.
Staying true to your brand personality and adapting to TikTok's notorious ways of advertising can be a challenge. However, here are some ways to grab attention:
• Product Demo
When creating a product demo, try to keep it cool, simple, and direct.
TikTok is a place where you must showcase your products without seeming tacky or hard sell.
Simply by trying to include your products in an entertaining video will make the users enjoy the post without feeling their feed is being bombarded by unwanted ads.
Take a popular online store, Fashion Nova, for instance, they do a great job by staying aligned with TikTok's audience by making their account funny and hip while showing their clothing line. They utilize the platform well with humorous posts, comedy skits, try-on videos, and collaborating with influencers and brand ambassadors, such as Cardi B. They groove with the platform.
Here's an example of Fashion Nova's product demo. Easy breezy.
An example of how Fashion Nova's TikTok page looks like.
• Aspire to inspire
Nobody knows how cool your brand is until you show yourself. It's your job to show them how great your brand is and why they should give it a chance.
Always find a way to inspire your users with TikTok. There are just so many ways to do so!
Here's an example of a make-up tutorial under Kylie Cosmetics.
On TikTok, remember that you don't have to be fancy and professional, brands just have to make effort to share the services they provide in a casual manner where TikTok users can relate.
Kylie Cosmetics shares everything, from casual to creative make-up ideas and looks on TikTok. And it inspires users.
• User experience
By now, I'm sure you're well aware that TikTok is a platform that's all about the user experience and how brands aim to connect with users through getting them to engage with their brand.
Just so you know, the users are always dying to comment or share their opinions. Brands just need to get their attention.
• Let loose and have fun!
Give yourself a break and stop stressing out about what angle to come in with because TikTok is a platform for funny dance moves, lip-syncing battles, comedy skits, and so much more. TikTok is the place where even what seems stupid is accepted and funny.
You just need to learn how to loosen up a little and have fun!
Here's an example of a Burger King ad done well on TikTok.
SOURCE: TikTok Burger King Paper Towel Challenge.
This Burger King Ad on TikTok shares a good laugh with their fans on TikTok with their funny take on the paper towel challenge which was trending recently.
.
TikTok Do's and Don'ts

The more you think, the more complicated it gets on TikTok, just be casual and personable. Everyone is on the platform and fighting for fame and competition is tight. This is a good reason why you will need to understand the platform to build a business profile that will grow and gain traction.
Most importantly, you will need to identify what type of content and format are popular among the users, and what type of content isn't.
Below is a list of Do's and Don't's for you to refer to: 
TikTok Do's
• Watch out for trends
Make sure to be on the lookout for current trends via other forms of social media and also check your 'Discover' tab on TikTok for hashtag challenges that are trending to incorporate into your video and caption.
Another important aspect of trends is the songs that are trending on the Discover section or refer to some Global hits.
The best way is to refer to what's trending on the platform and try to emulate it.
• Duets and Dance Videos
Who doesn't love a good duet with your partner or bestie? It's so personal and fun, even if you're not much of a singer. TikTok welcomes all.
These duet and dance videos are a massive trend and are not to be missed.
Not a dancer? Who cares, just wing it!
Dance battles or videos with funny moves always catches attention, it's something the human eye can't avoid. Even the famous talk show host of tonight's show, Jimmy Fallon agrees. Check his moves out!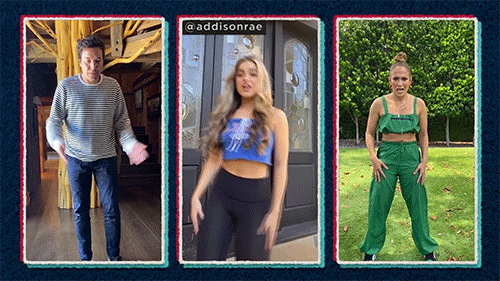 • Be Creative
Creativity sells in the world of advertising, it's what sets you apart from your competition and makes your brand stand out to your audience.
It requires looking at the overall picture and making your big idea come to life. This doesn't necessarily have to be done from scratch, but you can always incorporate elements and combine videos to send a strong brand message. Having trouble creating quality content or thinking out of the box? Get in touch with an agency to help you do the heavy lifting.
• Practice what you preach
Who doesn't want to learn something new? Everyone does.
TikTok users are all young and fresh, willing to learn something new and exciting. This creates an opening or you to educate users about your brand in a fun way. For example, make-up tutorials, how-to steps, lifehacks, tips, etc.
• Share across social media platforms
TikTok allows you to share your video across other social media platforms, giving you more relevance.
When you post your video on TikTok, don't forget to link it to YouTube or Instagram or download the file and share it on a relevant platform you think best suits your brand (don't forget to tweak content according to social media platform).
• Maintain Consistency
The key behind any successful brand is consistency, so to build your following and engagement, you will need to post quite frequently on TikTok.
Do remember that quality content is always a priority.
.
TikTok Don'ts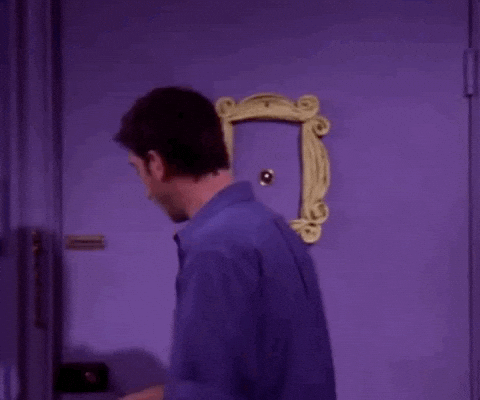 • Poor content
TikTok may be an entertainment arena, but it doesn't mean that you can simply put irrelevant content that doesn't resonate with the audience. Your content is everything and it reflects on your brand image. Always make it a priority to share valuable information such as your thoughts, provide advice, or insightful tips to the TikTok community. Give the users a reason to relate to your brand.
• Not tweaking content on YouTube
Yes, you're able to link your content directly from TikTok to YouTube, but it is best to tweak your content to fit into YouTube, as it is a different platform entirely with a different format and audience type.
Don't be lazy and always make it a point to repurpose your content for other social media platforms aside from TikTok.
• Avoid Lifestyle videos
TikTok is not a place for fancy lifestyle videos, but Instagram is a lifestyle platform.
Be sure to keep your videos short and snappy on TikTok to keep up with the pace of other trending videos. Remember to repurpose your TikTok content before you post on Instagram because that's a lifestyle platform so you will need a different lifestyle element.
• No long draggy videos
The young audience has a very short attention span so keep it catchy and simple on TikTok.Keep your video lengths within 30 seconds.
.
Insightful TikTok Marketing Tips  
• Build a TikTok Community
To build a community on TikTok, you have to be REAL, because that's how your brand will build relationships with your audience. Think about the creative elements of your brand and express it entertainingly.
The more you understand your TikTok users, the easier it will be to create content they love and will be impatient to share. A great way is to spend some time on the platform and browse through popular videos on the 'Discover' tab for inspiration to see how users are utilizing the platform.
From this, you can slowly build your community around your content. Create fun content and build your TikTok following.
• Share Stories
Familiar with the Instagram stories concept? The same applies to TikTok. Share stories that are inspiring by telling a heartfelt story or offer educational content to create brand awareness so you will become a go-to expert in the industry. The most successful TikTok accounts are the ones that show people how to use the products they love. This is big among many brands, from F&B, Beauty, travel, fashion, and many more. This strategy has been proven successful among brands like Fashion Nova, Mac cosmetics, Burger King, etc.
Even the most boring industries find a way to invite curiosity. Are you familiar with English Heritage? Check out an example of their cool educational piece below.
• Create user-generated content (UGC)
User-generated content plays an integral role in TikTok. Your brand is going to have to find a way to urge the users to share videos of themselves using your products and services.
This type of content gets better engagement than brand-generated content.
An example of UGC is when Converse challenged their fans to create content using the hashtag #ConverseAllStar
This challenge encouraged the Converse community to express their creativity and individuality.
• Grab their attention!
Do you believe in first impressions? The first few seconds of your brand video plays a crucial role in grabbing your audience's attention because you don't want them wiping away, you want their eyes glued to your video.
Here's a tip within a tip, make sure you go in loud with a trending song (refer to the For You section on TikTok) to see which tunes are most popular and also check out the Discover tab to catch trending hashtags that suit your video idea. Make sure you have an actionable plan for your video and create a value-packed experience for users from the first second to the end.
• Comment on your video
Another subtle tactic for your brand is to be first to add a comment on your video. You can include some follow up information under your TikTok video. This will invite users to comment or spark a conversation and boost your reach. Make sure you respond to every user's comment, as it will help build trust in your brand and community, getting them to join and share their thoughts. This will create high engagement for your brand.
• Interact with others
Making effort to interact with your audience doesn't cost a thing, but it shows that you or your brand cares. Behind every comment and reaction is an individual that is interested in your brand, so don't ignore them — it will show other users that you don't care.
Delve deeper into building relationships with your audience, you can like their videos and leave authentic comments.
An example is travel blogger Helene Sula, who shared that her comments on TikTok videos For You page have generated tens of thousands of their likes! Not only does this drive traffic within your page but it gains followers that are interested in your videos that would return to your TikTok page. She also maintains a friendly relationship with the users by replying to their comments.
It's all about the smallest things in life that go a long way.
Here's an example of how she interacts with the users on her TikTok video.
• A playful tease
This tip is useful and should be used more often. It's using your TikTok content to tease your other content. A great example of this is no other than the entertainment brand, Netflix. They have a really fun and dynamic social media team and advertise their ads with the use of humor. Their content-driven team uses clips from trending shows and movies to entice the audience and drives traffic to their streaming site. Brands like Netflix have the most creative ideas that most brands should learn from and incorporate it into their digital marketing strategy.
An example of Netflix teasing action done right!
SOURCE: TikTok Netflix Tease
Don't have a team of creative geniuses like Netflix? Get in touch with reliable digital media experts near you and start churning up irresistible content for your brand and drive traffic to your site!
• Review your analytics
TikTok isn't just about posting the best video content to get the job done for your brand, there's more to monitoring a consistent brand image that most successful brands practice. Due to the high level of creative competition on TikTok, to remain at the top, you must be diligent with analyzing your metrics on the TikTok Pro account.
It's not that much of a difference from the usual account, but if your brand is serious about monitoring and getting the best results, it is highly recommended.
Here are some steps to getting a Pro account:
Step 1: Head to Manage account.
Step 3: Select your industry.
Step 4: Your TkTok account will reload in the analytics section and you can see your performance over the past week or 28 days.
This analytics tool is resourceful for seeing which types of content had the highest performance and being smart about allocating your budget.
The Pro account is still free in the market, so best to act quick!
.
TikTok AR Filter: Successful Case Studies
Colgate: Driving Awareness for "Love" toothpaste by spreading the #colgatekiss
The Objective
Black Friday is certainly a worldwide shopping sensation, so Colgate wanted to leverage on this hype by giving it a different spin with their 12.12 shopping season. They wanted to focus on boosting their sales for their special "Love" toothpaste but needed to stand out during a competitive time with other brands giving large discounts, hence needed to make a lasting impression to increase long-term brand relevance behind their "Love" message.
The Solution
Colgate wanted to give it a creative angle with this idea, so they decided to go with TikTok to launch their #colgatekissHashtag Challenge in Thailand. They were aware that by using TikTok, it would truly stand out from their competitors and go beyond the perception of being a brand that offers discounts for short-term results like the rest.
In order to give a lasting brand impression, Colgate specifically designed a clickable Branded Effect with the user's "kissy face" to activate the exploding hearts visual effect to supplement the challenge. This particular Branded Effect portrayed the brand concept of "Love" and established a connection with the users by using a "click" hint appears on the biggest beating heart, encouraging the users to click and enter Colgate's product page, where it urges the users to buy their product.
To leverage the TikTok platform and increase their chances of maximizing their ROI for the campaign, Colgate ventured into utilizing other forms of ads, such as TikTok's Top View, Brand Takeover, and In-Feed Ads to boost the chances of organic reach. TikTok is a happening haven for brands to explore and if executed relevantly, it will generate a lot of interaction, awareness for your brand, and enables your brand to build a genuine following.
The Results
The campaign was a success that generated 23.6 million views, 43,000 submissions using their Branded Effect, with more than 42,000 users, generating almost 63,000 videos which has helped Colgate immensely to create a strong brand awareness nationwide. On top of that, with this awareness, it allowed the campaign to convert the views to potential purchases, resulting in more than 764,000 click-throughs to their landing page. The brand tracked down their campaign's performance and managed to generate an engagement rate of 4.42% for the campaign which indicates a genuine interest in both the product and brand.
.
Universal Pictures
Interacting with a hook-worthy topic to interact with American users on their upcoming movie.
The Objective
With the upcoming film, "The House with a Clock in its Walls," to be released in theaters in September 2018, Universal pictures aimed to increase awareness with the celebration of 'Magic" by creating a special theme to urge users to go watch the movie.
The Solution
Luring fellow TikTok-ers with the use of theatrics such as magic tricks, funny pranks, and all the works, Universal Pictures launched a Branded Hashtag Challenge called #FindYourMagic that encouraged users to show magic in their own way, like the classic pulling rabbit out of hat trick.
To keep the momentum and get more interested users, Universal Pictures invited the top 10 creators to share their "magical stories" in various forms like magic tricks or creating illusions. In addition, also adding a Branded Music of clock ringing in the background to add to its effect and create awareness for the upcoming movie.
The Results
The magic worked wonders indeed by generating over 1.3 million likes on influencer videos, more than 19,000 user-generated content, and resulted to an 11,000 increase in account following.
Conclusion
In a nutshell, TikTok can be challenging for most marketers and brands to understand due to its unique features and the freedom to express your brand however you want — it can be confusing!
However, this platform is not just fun and games, it can be lucrative for businesses that are willing to explore more creative ways to express their brand to its young audience.
We have seen the crazy stats, samples of small-medium-big brands out there that have utilized their platform to an advantage — even the most boring ones!
All the relevant information and insightful tips given should be sufficient for you to get a rough feel about what TikTok is and why your brand should tap into this platform.
By now, you have probably gathered that it's a relatively new platform with ample opportunities to build an explosive following, have high engagement, and drive traffic for brands out there — including yours.
If your brand has no advertising experience on TikTok yet, it's not too late to start building and growing your brand through interesting content.
All you need is a creative expression — you will need to acquire an agency that specializes specifically in creating digital content for your brand to perform on TikTok and across all platforms.