Email Marketing is not dead: How to Run an Effective Email Marketing Campaign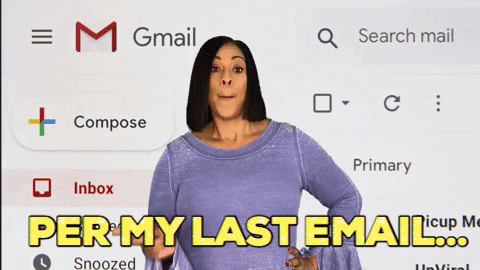 It's true, emails aren't dead just yet. Despite the growth of mobile messenger apps, interactive chat apps, and all these advanced modes of communication, email remains a vital part of daily digital life but if you want to establish relationships and genuine likability, email is the way to go.
According to statistics by Statista, there is an estimated amount of 102.6 trillion emails sent and received per year and this number is expected to rise to about 126.7 trillion emails to be sent by 2022. Judging by these stats, email marketing is here to stay.
SOURCE: Number of e-mails per day worldwide 2017-2024.
What is an email marketing campaign?
An email marketing campaign is a digital marketing strategy that is based on sending emails, building relationships with prospects (potential customers), and customers.
An effective email marketing strategy will have the power to convert prospects into paying customers and turn first-timers to repeat customers. Email marketing campaigns are commonly used to get the customers to act on a decision, engage with your business, and help drive more leads and sales for your business.
What are the advantages of email marketing?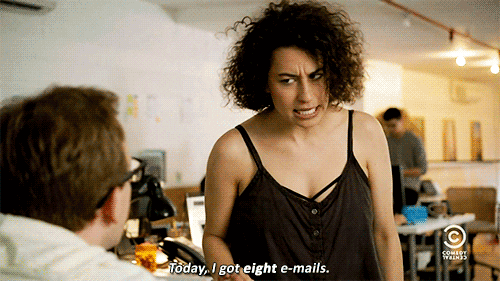 There are many advantages of email marketing when we take a close look at the statistics which indicate that there are 4,147 billion email users worldwide which means email marketing is here to stay due to its relevance as a powerful marketing tool for businesses. I mean, who doesn't have an email account right?
Email marketing is 40X more effective at acquiring new customers than with social media platforms such as Facebook or Twitter.
Email marketing is used by some of the largest corporations worldwide, but it's not just for the big guys out there with a perpetual budget, it is an essential tool for small businesses with a tight budget too.
Here are some top advantages of email marketing for your business:
Build strong customer relationships
Keep your customers in the loop and always find ways to reach out to them, generally, every customer wants to know whether you're thinking about them and would like to be more involved with updates.
Emails come in handy when you intend to reach out to your customers about any product related updates such as a new product launch, upcoming events, consistent newsletters, and many more.
Everyone checks their email inboxes before they start their day. Imagine your customers waking up to your email first thing in the morning?
Interested in setting up email automation for your business? We will take it from here.
Develop your own unique voice/brand
Email marketing is an effective way to develop your brand because you're able to reach your customer's inboxes and provide them with attractive content that like regular updates to gives your brand more personality, a voice, style, and image you want to portray to your customers.
Just remember not to be too salesy with your content, people are usually bombarded with ads, promotional offers, and salesy pitches on social media daily, therefore an email is considered a haven for them to visit. Anything too salesy will be automatically sent directly to spam, so make sure to create content that resonates with your audience, from the subject title to the end. Emails give you a chance to reach out to your subscribers and to ingrain your brand identity in their minds for as long as possible.
Become the industry expert with compelling content
As a business owner — whether small or big, you want to build a reputation for your brand and not be a local expert, but more than that. With email marketing, you can continue to position your business with quality content in the minds of your consumers. Email marketing is not as rigid as we think, so utilize it to reach your customers beyond the usual promotional content and make your content something they would look forward to consistently. You can always attach your assets like blog entries that relate to their interest or information that resonates with their minds. You can even opt for video content accompanied with an interesting description of what they should expect. Emails don't have to be boring all the time, so take advantage of this opportunity to come off relatable and as human as possible — like a friend sharing their current thoughts.
Every business has its fair share of budget constraints and usually, there's not much you can do about it. Especially, when it comes to traditional ads where you have to burn a hole in your pocket just to get your ad played during the Super Bowl, which is a big deal for most people or even the old-school method of direct mail to deliver flyers to actual physical mailboxes is costly. Not to mention, the printing, mailing, designing fee all comes with a price to pay.
And the worst thing is you can only hope it will generate results, but you can't monitor it at all.
This is why email marketing is the way to go due to its efficient use of time and budget-friendly ways. It's not complicated to execute an email campaign that is efficient and yet, cost-effective. Email marketing enables an advertiser to send emails to a large number of subscribers and people in the data list. You can gain access to the prospect or customers without having to pay the costs of traditional mail. The best part is that you can monitor your email campaigns and keep track of your results, so you know which areas to park more budget improve on.
Build a credible image for your business
Building brand credibility requires time and patience. Just like how "Rome wasn't built in a day", these major brands like Starbucks, Coke, and many more all started the same way — except, it was harder to build a loyal following with not many technological advancements back then. They adapted to change, which is why they do so well, and look at how they utilize their social media today? They are trendsetters for every aspiring brand out there.
Remember, every brand starts from scratch. There's no such thing as an overnight success that will last a lifetime, it takes dedication, commitment, understanding of your audience, and genuine passion for the magic to work.
These days, people take email marketing for granted and have no idea how blessed they are for this invention. With email marketing, you enable an understanding of your brand from your audience, can keep them consistently in the loop upon request, get to update them about exciting news or a new product you're launching, which gains your audience's trust and wins their hearts. The ability to communicate with your audience directly, especially if they allow you to greet their inbox with your content every once in a while, is already an added advantage that they're letting you in.
Need help in building relationships with your audience? Right this way!
How to run an effective email marketing campaign?
Of course, before you run a successful email marketing campaign, you have got to do some preparation and align your marketing strategy before you hit the send button.
1. Build an email list
Now, don't go blasting out emails to everyone, you want it to be meaningful and curated for a select audience. If you have an existing database of information and email addresses on your list, you can segment them into qualified leads that are genuinely interested in what your brand has to offer. The best way to build a targeted email list is to convert your website visitors into subscribers.
However, if you're building an email list from scratch, building an effective list may feel like an impossible feat. But not to worry, we've come up with some ideas for you to cultivate a quality list of loyal subscribers that will be with you long term.
If you need a system to help with safekeeping, grouping, and analyzing all your clients' contacts, the CRM system from Wonder Pod is a smart fit for your business and keeps everything in check.
Here are some ideas for you to try:
Create a personalized CTA
According to HubSpot, personalized calls-to-action (CTA) convert 42% more visitors into leads than CTAs that are untargeted and too general, which almost doubles your potential email subscribers.
For instance, HubSpot uses simple and effective CTAs throughout the entire buyer's journey by allocating personalized CTAs for visitors that first visit their website, but is interested in solutions to lead generation, so HubSpot then displays a CTA that directs them to the HubSpot Academy where they can learn about inbound marketing and more.
SOURCE:  HubSpot CTAs for visitors
As for the existing leads, HubSpot will direct them with a CTA that offers a free tool or Free HubSpot Forms.
SOURCE: HubSpot CTA for leads.
Create a pop-up or slide-in for each page of your site
Pop-up ads or on-site retargeting is useful because you know the user is spending a certain amount of time scrolling through your page, so they can be targeted with relevant content on a specific page according to their interest. They usually pop up when a user is about to leave the page or scrolls through a certain point of a page.
Here's an example of a pop-up ad that offers a guide but requires a visitor's details to subscribe.
SOURCE:  Pop-up.
Create a timed pop-up survey
To build an email list, you can also try reaching out to visitors on specific pages with the use of surveys relevant to your content.
For example, the University of Alberta's email subscribers grew almost 500% in one year due to their timed pop-up survey. No harm in a little nudge. Who knows it could increase your subscribers?
           SOURCE: Here's an example of the University of Alberta's survey
These timed pop-up surveys usually show when a visitor is on the page for about 10 seconds.
Dare to be different and play around with your content with some humorous element to it. Create a voice, entertain with your CTA copy.
It always gets to me when I see a CTA that offers refreshing content that has a splash of sarcasm and humor injected in it.
Here's one from OKCupid. It's cute.
SOURCE: OKCupid Humorous CTA.
Describe the value in your CTA
The whole point of your content is to create value in your brand, the same goes for your CTAs. Instead of the usual "Sign up" or plain "Subscribe", create more value with words like "Exclusive", "Featured", "Download", "Access", and words that offer value will create urgency for people to click on.
For example, "Get access to exclusive deals now" or "Download this free awesome guide".
Pitch your email newsletter on social media
Most businesses think you need a long list of subscribers to create a successful campaign, but if you think out of the box, marketing is all about connecting the dots. Dig deep and check out all your resources, not just related to your website, but your existing social media following from Facebook, Instagram, Twitter, LinkedIn, and more — they all count! So, don't sell yourself short and include them on your email list because they are following you for a reason, after all.
Try reaching out to them on LinkedIn or other social media sites and pitch about following your email newsletter. If they aren't the type of people that do email newsletters, just slide in a link to direct them to your newsletter, it could be a link on a landing page or a blog post. Be creative and strategic at the same time as to where you plant these links and include an email subscription CTA.
Apparently, according to statistics, businesses see a 55% increase in leads when they increase the number of landing pages, roughly 10- 15 pages.
This is because personalized or individual landing pages enable you to reach a wider demographic audience, so the more options of landing pages you have for your audience to explore, the more sign-ups you will generate.
For instance, just like a restaurant, the more you cater to different demographic groups, the more customers you will bring in for your business. Like a vegetarian option for starters for people who don't eat meat.
Creating a personalized CTA is relatively simple and you want to be prepared with one by strategically including one where it makes the most impact. Usually, it is situated in blog posts and landing pages, but how about one for the rare eager beavers who want to sign up with you ASAP? It happens.
Your CTA should be that reflects on your email newsletter, so something like "Want free Online Tool hacks? Sign up for our newsletter!".
Slide in a CTA in your "About Us" page
Your "About Us" page is your company website's focal point in terms of what determines the conversion and likability of every business. The people that read it are usually the ones who show genuine interest and effort to read more about you and your story. They want to know what's up.
This is a great way to plant an attractive CTA that encourages your visitors to sign up for a newsletter or to stay connected with your brand. Makes sense, right?
If creating good content about your business is a challenge, say hello to our content wizards!
Timing in real life is just as important as it is online — or perhaps even more so. Your call-to-actions work best if you monitor your visitor's behaviors and where they are on your page, whether they're prepared to be pushed or they are stuck in the evaluation stage and still considering whether your product or services will solve their concerns for them to take action.
This varies from one website and business to another, so to be safe, it's best to conduct A/B testing to determine the placement of your CTA. Does it work better towards the end of the top-middle-end of your page? Which side and which part works better on the page for each visitor? When it comes to us humans, it all varies.
Ultimately, a scroll box is usually most useful to capture your viewers when they are ready to convert entirely and act on a buying decision.
Not sure how to convince and convert with your copy? Don't miss out on our Make a Content Marketing Strategy that Converts: How to Guide.
SOURCE: Scroll Box Sample.
2. Define your goals
The key to an effective email campaign is setting aligned goals that are not impossible and not too comfortable for your business, every business needs to challenge itself to improve.
Clear your mind and think about what you want to achieve and how you're going to achieve these goals.
The essential goals for email marketing include:
Gain more subscribers: Open up to your audience about your business and the values you believe in to build a solid relationship with them.
Boost your engagement: Think of ways to interact with your audience with your content, such as via webinars, promotions, tips, or anything that leads them towards sales.
Nurture existing subscribers: Give your people something valuable, something you know will be a solution to their pain points.
Re-engaging with subscribers: Engage with subscribers who are not so active anymore. Shoot them something of value to consider and remember your brand for.
Segment your Subscribers: Send out more targeted email marketing messages to a select audience. 
3. Familiarize with the different types of email
It's also important to familiarize yourself with the different types of emails that you can send. Here are the three email types:
Any email that is self-promotional such as offers and sales.
 Smartproxy personalized promo email
Here's another example of a Promotional type of email by a Touch 'N Go.
Usually offers subscribers what you've mentioned such as a weekly newsletter, a gift voucher, free guide, updates, and more.
Owler daily email updates about marketing and trends.
Transactional emails are triggered by a subscriber's actions and are related to what action they have taken on your website:
This would include:
Subscriber signup confirmations
ClassPass email confirmation.
Greetings or welcome messages
 Pilatique Birthday Greeting.
Purchase order confirmations
Shopee order confirmation email.
Announcement of any changes to subscriber information.
 Urban Spring Pilates closure announcement.
4. Identify your audience
The most important part of marketing is identifying who your audience is to market to. If you're a seasoned marketer, always stay focused on the latest trends as consumers are getting smarter and demand more innovation and quality content marketing — especially if you're trying to stand out with your content in your subscriber's inbox among the clutter.
However, if you're a first-timer, you will have to make an educated guess and do some research on who your rightful audience is, but you will soon know after your first campaign as you slowly collect your subscriber's information and build a database of information when you submit your first campaign. That's when you will deal with the real data to work with.
There are always other ways to gather data from your social profiles, such as from Facebook Insights or Google Analytics.
Both Facebook and Google Analytics have their data collection of demographics, location, interests, and a whole bunch of other metrics that will help keep you informed, which will help when creating your email marketing campaigns.
SOURCE: Facebook Insights
SOURCE: Google Analytics
5. Technology is your friend
You're lucky to be doing business online during this day and age where innovation, technology, and many useful tools such as email automation can be incorporated into your working life. And this creates less room for error and more room for you to focus on your business in areas that need improvement.
Features you're lucky to have such as:
Easy campaign creation and automation which has templates and workflows.
Software integrations with what you are currently using, like WordPress, Optin Monster, SEMRush, and a savvy list more.
Audience segmentation tools.
In-depth social media analytics and data analytics tools to monitor & track campaign performance in real-time so you can easily make the necessary optimization and changes into your campaign to reach your desired goal.
At the end of the day, technology is the propelling force behind digital marketing, so use it wisely and to your advantage, but avoid overkill.
Mailchimp is a reputable company and provides email automation that could help your business immensely.
With their email automation tool, it enables scheduling of all types of emails, from promotional, relational, and transactional, you name it! It even has blog updates, quick customer response tools so nobody gets left behind.
SOURCE: MailChimp process.
6. Create Opt-ins
Opt-in marketing is a very considerate form of permission marketing in which there's a subtle process for the visitor to consider receiving further follow-up communication, attractive deals, offers, etc.
In this case, marketers or business owners will ensure that the recipient is fully aware that they will be receiving additional information down the road, and also it removes the risk of annoyance or the subscriber being overwhelmed with information when it reaches their inbox shores.
Most of you probably haven't realized that this is an actual worldwide and privacy data regulation that companies must comply with and having an audience that has opted in gives marketers and businesses more leeway to share their product or services with their audience.
This opt-in or should we say a green light for businesses to communicate with their audience and establish meaningful relationships generates better marketing opportunities.
For example, this allows more focus on marketing efforts if a business wants to consider launching an additional newsletter, express their genuine intent to their subscriber community, share industry updates or promos that the niche audience they are highly aware would be interested in, then it's a win-win on both parties. This leads to more quality engagement and more profit in the long run.
As compared to a business that doesn't comply or care and just blindly blasts out information to a large audience outside of their niche focus would only result in a high rate of people unsubscribing if the email content doesn't tally.
Here are the few types of opt-ins you may want to consider:
Welcome Gates: Usually appear when people arrive on your site.
SOURCE: Welcome Gate Opt-Ins
Lightbox pop-ups: Appears on a page and temporarily blanks out the entire page so you can focus on this one pop-up.
SOURCE: Lightbox Pop-ups
Exit-intent pop-ups: Usually placed near the end of the page and is the best time to offer your lead magnet. Could be an offer to download a free guide or any attractive asset you're willing to offer for free.
SOURCE:  Example of Hubspot opt-in
7. Plan your emails and follow up emails
So, by now let's assume you are clear about your goals, the types of email, your target audience, and you managed to create an email list using the various opt-in styles. Now, it's time to plan your email marketing campaign holistically.
Here's good practice to consider:
The email frequency: How often you would like to send emails per day, week, a month? Always have some class and don't become too available to invite that curiosity and anticipation from your audience.
Types of email to send: Remember to align the types of email from a marketing perspective. Will it be promotional, relational, or transactional? Or will you use it all at different stages of a buyer journey?
Content idea per email: This depends on where your audience is standing. For example, if they're in the conversion phase, you can shoot them with case studies, positive customer reviews, how-to videos, and what you deem relevant.
The main purpose of your email and the action you want your subscribers to act on, such as sign-ups, follow your social media sites, purchase your product or service.
When crafting emails, make sure to be timely, relevant, interesting, and valuable to your audience. Nobody wants a dull copy.
For example, it's always a delightful experience for your subscribers to be welcomed with a short series of emails to help them get to know your product or services better.
Asana, the software that is designed to organize project management for teams sends a series of 4 emails to their subscribers with the following email subject lines:
1. Welcome to Asana
The first is a welcome email with 3 tasks you can achieve with their software.
2. What do you need to get done this week?
Three days later, the second email follows asking what you need to get done and encourages you to start using their service.
3. Plan your day with Asana
Two days later, another email talks about the Asana dashboard.
4. Hit your next deadline
Two days later, an email highlights the calendar view.
SOURCE: Asana email sample
Remember, don't be too available, and do not overwhelm your subscribers by emailing too often or else they will probably get annoyed and take you for granted, or even worst, unsubscribe from you entirely or report spam on you. Keep calm and cool as a cucumber.
Don't be afraid to get your subscribers involved and ask for their input on email scheduling through a poll or survey on social media sites or your email.
Once you've outlined your email plan, scheduling, and all the necessary works, it's time to start writing killer copy. Read on if you want to kill It with content!
8. Craft a killer subject line
A subject line is the most crucial factor in determining whether or not a subscriber will continue to open and click your email in a pool of other emails they've subscribed to. The goal of a subject line is to get those clicks on your email to go further to your content.
You will not have a lot of words to make an impression so it's best to make it catchy and relevant as hell to get those clicks.
According to Campaign Monitor's Data, subject lines range from 41 to 50 characters and even less on mobile screens, so keep it short and snappy with the most important parts you want to convey.
SOURCE: Subject line chart.
 You can improve your subject lines by:
Informing people what they will get when they open their emails. Inject a little brand personality in your content.
Brand personalization by adding something personal like people's names in the subject line to give it an authentic "love letter" appeal.
Avoid Spam or trigger words such as "congratulations", "Increase Revenue", "Great offer" and you get my drift of the generic family of trigger words. So, these emails won't be sent straight to the spam folder of your email. Aim for the inbox which is straight to their hearts!
Some high-converting email subject lines would be:
Fear of missing out style:
Warby Parker: "Uh-oh, your prescription is expiring"
Curiosity-inducing subject lines:
Digital Marketer: "Check out my new "man cave" [PICS]"
Funny Subject lines:
OpenTable: "Licking your phone never tasted so good"
Vanity angle typed subjects:
Fabletics: "Your Butt Will Look Great in These Workout Pants"
These are just some entertaining examples and I hope they will inspire you to come up with something more creative or just as humorous as these.
9. Followed by killer copy 
Now, it's time to write a killer email marketing copy that will get your audience hooked on your brand and your products or services.
The hook is the content that will keep your audience engaged and interested in your brand and will want to read your emails and will crave more of your content.
For optimal results, avoid lengthy and heavy copy. Keep it short and sweet before you land a pitch. You will know when your audience is ready to purchase your product or services when they start reaching out to you with more questions.
Always address your subscribers by name for that extra sprinkle of personalization and keep the momentum going.
According to studies, personalized emails are far more successful, the studies show that educating and segmenting your audience, will most likely boost your click-through-rates on email by 50%.
Here are some elements to consider including your copy:
Always remember you're not communicating with bots, but you're talking to human beings here. Try to form an emotional connection with your audience by staying true to your brand personality and add a dash of humor if you will.
Give them something of value:
Dig deep into your resources and offer something like a free eBook or guide.
A survey, poll, GIF, video
Always shake it up a little with your content to show that you are innovative, creative, and fun. Instead of just reaching them with plain text. Repurpose and integrate your content to suit what you're trying to convey with a video for a change or a GIF to help carry the context of your content. Keep them engaged.
The final part of your email copy would be the ultimate call-to-action which is the main essence of what you want people to do and is the purpose of your email in the first place.
The best call to actions is usually situated in the middle or towards the end of your copy, once you're done entertaining and giving your subscribers the information, they desire, it's time to ask them to hit the link to sign up with you or download a free copy of your meditation guide. It all depends on what industry and service you provide. But, at this point, they already like you enough, so it should be a no-brainer to lure them into your den.
 10. Email marketing design is important
Everything you do in marketing is all about branding. Overall design and aesthetics matter. If your email looks awful but your services are great, trust me, your audience will not even bother going past the poorly designed email you have sent them. And also, if it's not optimized for mobile, tablet, laptop, and desktop, it will reflect poorly on you.
It's important to use a responsive email template and one that is customized to different devices automatically, whichever respective device they are using to open your email.
Most successful emails generally apply more text than images and avoid information loaded images as it cancels out the point of hearing from you via email in the first place. You would be surprised to find that many people are content-driven when it comes to receiving emails and they disable images at times because they just want to get to the point. So, balance it out wisely with your content formats.
Quick Tip:
Avoid nondescript texts in images that aren't obvious enough to the readers because that's just a waste of everyone's time. And also remember to alt tags to describe the images so people who've disabled your images are aware of what they should be seeing. Who knows if your content is super crisp and clean, they just might enable your images?
11. Test and track
Finally, we made it all the way here. Are you with me?
Now, sending your email is just the first step in opening your doors to email marketing success. But, to hit the jackpot, you have got to be vigilant by testing, monitoring, and tracking any small leaks you can find that might be in the way of your email campaign success. You need to collect the data.
These are aspects to consider checking out:
Design and layout ✅
Email marketing copy ✅
Subject line  ✅
Calls-to-action  ✅
Testing emails with different segments  ✅
Experiment with different times (record the time and check which one is a strategic advantage for you. It differs for different brands unless there's a common theme like Black Friday or Christmas, then that would be relevant to all).  ✅
Strategic dates on a calendar (Festive greetings, pandemic news, important updates, big sale, and more).  ✅
You will also want to monitor email analytics from your provider pertaining to open rates, clicks, unsubscribes, and more. This information will indicate what's working and what's a waste of time with your email marketing efforts.  ✅
SOURCE: Email Marketing Analytics.
When it comes to monitoring, it's best to check your sender's reputation which could affect your email deliverability. The Sender score is utilized to prompt you on any red flags that might stop your email from reaching your subscriber's inboxes.
You are able to manage your email subscriber list by re-engaging with your inactive subscribers and by removing them if your email attempts are not working on them. It's best to keep your open and click rates to have fewer subscribers than a large number of inactive subscribers.
Conclusion
In a nutshell, I am sure you are well aware that emails are not DEAD. They're more or less here to stay with the promising numbers.
I mean, can you believe it? of 102.6 trillion emails sent and received per year and this number is expected to rise to about 126.7 trillion emails to be sent by 2022?
Yeah, I know, it's jaw-dropping intel right there. But at least you see emails in a different light now, right? Even job applications are done through email before you get called in for an interview. You just can't escape it, everything has been "emailsified" and yes, I made that up. Emails are now hip and cool.
As I write this blog, my appreciation for email marketing alone has shot up by at least tenfold because there's so much proof that it is an effective and silent killer to incorporate into your email marketing strategy and your overall marketing campaign goals.
I also had somewhat a realization when writing this entry that I receive emails on a daily and consistent basis from a few companies and it is truly relevant to every aspect of my life. Sneaky but smart indeed! From food to fashion, world news, marketing updates, shopping confirmations, gym workout reminders, delivery services, and so much more stuff that I have subconsciously subscribed to — literally head to toe!
I understand competition is tough these days, but when it comes to email marketing and creativity, it's not something that is gifted to just anyone. So, if you're in a bit of a rut about where to start with your email marketing campaign, you can always count on our digital avengers to do the heavy thinking!  Even setting up your email automation would be our pleasure!
If you enjoy this blog entry and want to gain more knowledge on all things digital, right this way!