How to Move your Business Online: The Survival Kit
If you're an entrepreneur, marketer, owner of a brick-and-mortar (traditional) business, or are looking to digitize your business, congrats, you've come to the right place!
The marketing landscape is not to be taken lightly as it is ever-changing, growing, and constantly transforming with new technology, tactics, and more. Its unpredictability can be challenging for marketers and businesses that refuse to adapt to change.
In marketing, there has been a paradigm shift is when companies that can change and adapt usually win over many other companies that don't embrace change and usually don't survive if they stick to the usual traditional approach for their business. The key is adjusting to your client's needs and to follow your consumers or risk losing them and potentially, your business.
Today, marketers and business owners must keep track of the latest trends and technology so they can stay ahead of their other competitors and also scout for opportunities in the digital marketplace, which will help them thrive in the digital dungeon.
Why should you move your business online?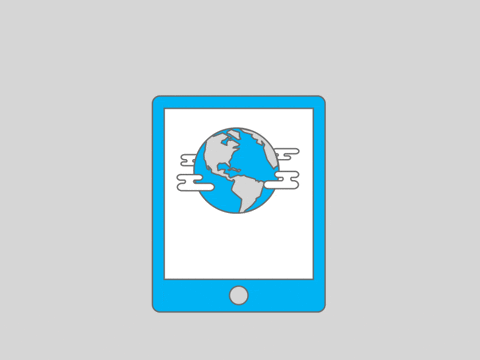 Moving your business online may sound much too complex, unfamiliar, and risky for most traditional brick-and-mortar business owners, but during such uncertain times, shifting your business online seems like the only thing that makes more sense and reaps great benefits for your business and maybe your only chance to preserve years of your hard-earned blood, sweat, and tears. Ask yourself, what good are your offline efforts if everyone's online?
Still, wondering why you should move your business online? Here are some reasons why. Keep calm and scroll on.
1. Build More Credibility  
A website instantly lifts your image as a credible brand with purpose. Statistics indicate that 94% of users' first impressions are based on your website's aesthetics and design. When customers see a professionally crafted website with slick design, good content, and tasteful imagery, seamless navigation — they are more inclined to stay on further.
Being online also provides a world of opportunities to build relationships with your customers and to gain their trust with the use of content such as your brand message, more about your brand mission, vision, portfolio, blogs, client testimonials, and more aspects that put your brand on the spotlight.
Plus, 74% of users are more likely to return to a mobile-friendly website. As a business, you might want to optimize your website for mobile users as well, since
2. Wider reach
The logical move here would be to follow your customers and most probably, they're already online. It is crucial for your customer's journey and to show them your business is adapting with the times and it will be easier for you to reach out to them and to build effective communication once you have established your online presence, showing that you're a reliable brand.
3. Stay ahead of your competition
In this day and age, your competitors, perhaps a good few will likely have an online presence because they want to stay ahead of the game too. Who knows your existing or potential customers are out there looking for products or services similar to yours? If you have no online presence, chances are you will lose your customers to the competition.
Want to stay ahead of your competitors? Let our digital experts do the heavy lifting!
4. Control your brand
Once you've moved your brand online, you're able to control what and how you communicate to your audience about what your brand is all about, and with ample social media opportunities to explore, you can make your mark across the top social media platforms, such as Facebook, Twitter, Instagram, YouTube, and more by maintaining consistent branding so your audience recognizes you and knows what you have to offer them. This begins with your brand logo, tagline, content, tone and manner, and other factors that set your brand apart from your competition.
5. Receive online reviews
Allowing online reviews from your customers, testimonials from your clients, and any good feedback on your company's website will make your brand or product appear more credible and builds trust. It would be a great way to create an e-commerce shop and showcase product reviews by customers to attract potential customers and sales.
6. Accessible 24/7
A physical store will usually have normal customer service hours until the store closes. However, having a website store enables your business to run 24/7. Once your online, you're allowed to shop at your convenience. It also allows customers to visit your online site and check out your products, view images, and process more information about your brand, even when you're asleep. The internet is an immaculate lifesaver.
7. Get discovered
Consumers are more demanding these days and they expect search engines to find local stores, products, services, and more instantly! So, if your brand is not available online for them to check out, they will already be on your competitor's website. You must establish an online presence first to make sure your customers can find you. Once you start, you must work on some SEO to be more credible and discoverable for your customers and to rank in the first few pages of Google search or Google maps.  whenever they key in something related to your brand or industry. The goal is to be easily discoverable. This is not sorcery that can be practiced overnight, so most businesses seek professional help or engage with an agency to streamline their brand. Not sure which digital agency to work with? Here are some ways to choose the right digital marketing agency for your business.
8. Get more bang for your buck
Having a website is like entering a portal into a whole new world of digital marketing and an opportunity to broaden your audience reach, maximize your social to spread brand awareness, communicate with your customers, and increase sales in a more cost-effective way than traditional methods of advertising, which is costly and limited in terms of reach.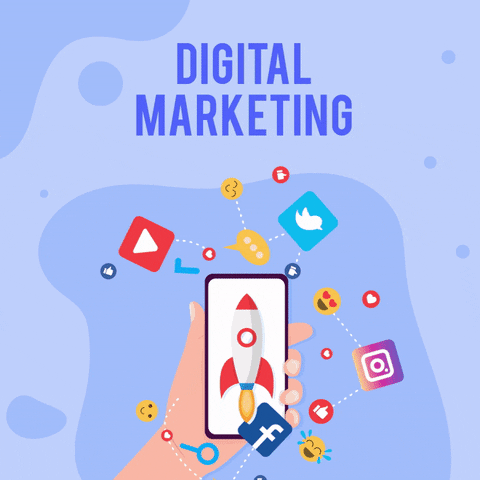 Moving your Business Online
1. Setting up your business store online on 3rd party marketplaces like Shopee and Lazada
What is Shopee or Lazada? 
Shopee and Lazada are not the same company but are 3rd party marketplaces that act as shopping websites designed to be user-friendly for people to search for a variety of shopping categories and filters based on the price range, industry, and more. This helps visitors find exactly what they want by the product they desire.
How to set up a business online store on Shopee or Lazada?
If you want to learn how to set up your business store on Shopee, click here.
To learn how to set up your store on Lazada, click here.
These 3rd party marketplaces are amazing when it comes to sellers participating in their campaigns and you can leverage on their existing audience which is a spectacular amount. Almost everyone shops online these days, so you don't want to miss out on this opportunity to tell your audience about a "shocking sale" you have if you want to achieve higher brand exposure.
These 3rd party marketplaces are more than ready to collaborate with stores like yours. If you have the time, your store can participate in both Shopee and Lazada. To work with Shopee, click here, and to work with Lazada, proceed here.
2. Selling on Social Media

 
Social media will continue to be on the rise because of its ability to help people socialize, sell their products, their services, and more. Just like Shopee and Lazada, there's Facebook Marketplace which was introduced in 2016 and is also an alternative option to buying and selling products through user-created groups. It definitely beats posting in a single group because at least you know there's a group of shoppers on the lookout. It's as simple as setting a Facebook account and start selling on the Facebook Marketplace. 
But of course, before you start selling, you must create a beautiful page first to attract potential customers.
Here are some steps to consider for your page:
Make sure your content such as images, videos, and captions all resonate with the audience and your brand.
You can utilize Live Video to showcase the product you're selling to attract people to check on how the product looks like.
Always give it a little more personalization like what are the functions, benefits, and features of the product.
Here's an example of a seller in Malaysia on the Facebook Marketplace.
Effective Media Buy to reach out to your target audience. The goal is to identify and purchase suitable ad space on channels that are relevant to your target audience at the best time, for the least amount of money. Basically, a smarter way of doing marketing and keeping your marketing budget and goals aligned.
3. Setup your own e-commerce website
The 12 Steps on how to build a successful e-commerce website 
1. Set your domain name  
Selecting your domain name is the first step every business must take to move or secure itself as a brand online. Think of it as your home base. I would suggest matching your domain name to your business name to avoid further confusion for any potential visitors to your website. A domain name can range anything from $10 to $20 a year. However, it also depends on the type of registrar you're using and the type of domain you want to register for your business. Different registrars have different pricing, so it's best to do your research to find one that suits you.
It's simpler than you think. All you need to do is key in the name of your business through a domain buying platform of your choice. For instance, if you're using Shopify, it allows you to purchase, manage custom domains, and search for alternative names if your offline name has already been used.
SOURCE: Insert example of Shopify sample
For Shopify's domain buying platform, they let you choose different ranges from standard, premium, and country domain extensions. So, for example, if you want your domain name to be a ".com" and it isn't available, you can opt for a ".net" or ".co" extension of your brand name.
Buying a domain name requires some thought behind it, so don't rush the process and consider these factors:
".com" is a suggested domain name and should be a prioritized option, as it is the most effective domain name for most businesses.
Avoid hyphens and numbers in your domain name. It's a big NO.
Local extensions like ".ca" and" .uk" can be quite effective for local businesses.
Avoid trademarked domain names. They may be short and memorable, but it's not the wisest choice from a legal perspective.
Here are some recommended sites you can purchase a domain name:
And many more. Check them out!
2. Build a website  
After establishing a domain name, you're more or less prepared to start building a website for your business.
First, an important step to setting up a site is to choose a website building platform to host your content. Reflect on your main goals and objectives for setting up online for your brand before you proceed to select a software that is suitable for your brand. There are many website builder platforms to choose from, from Shopify, Wix, WordPress, and a list more.
However, if your business needs help building a website, Wonder Pod can help you build a corporate website, landing page, and e-commerce website. It's a one-stop solution for all your digital marketing needs.
If you offer any type of service, such as copywriting or design, I suggest you start your blog on WordPress to provide insightful tips, How-to advice and even cover interesting topics related to your industry or services you provide. WordPress dominates at least 39% of the web and is home to bloggers, businesses, and Fortune 500 companies.
This will allow you to create your brand voice and also give your audience the impression that you're an industry expert.
SOURCE: Insert WordPress sample
3. Focus on website aesthetics & design  
Your brand aesthetic includes everything from the visuals to the appearance of your content on your website, from the tone and manner to how it is being presented on your website and across all marketing platforms. Consistency is key when it comes to branding because you want your brand to be instantly recognized by your existing audience and a magnet for potential leads.
As you take your business one step further online, you will have to select the right theme or templates to choose from. It's best to select a template that is professional and slick looking, nothing too sophisticated when you're first starting your website and you will be able to add customizations along the way when needed.
Ensure your website's design is attractive and reflects on your brand personality as the stats point out that 66% of people prefer to look at a beautifully designed website if they were given a 15-minute option to consume content and has seamless navigation and fast-loading speed because according to the statistics, increasing your website loading speed by one-second increases conversions by 7% and slow-loading websites lead to a 2.6 billion dollar revenue loss each year just because it doesn't load fast enough for the modern consumer. Ouch!
There's quite a lot you can do with some pre-made templates to make sure your website represents your brand well. Here are the changes to consider for your website once you've selected your template:
Replace the default logo with your brand logo.
Background change, select font, and navigation menu.
Make sure all unnecessary content is removed from all the pages.
Insert social media links in the header and footer.
Display a CTA such as an email sign up form or a link.
Showcase your products or services with images or videos (customize according to your business).
Here's an example from a Malaysian boutique boxing gym's website. It's clean, concise, uses a quick video-like GIF to feature their instructors.
If you need help with the design for branding, logo, and banners, and more, you can hire Synergy XYZ to sort all that out for you and leave your web design to Wonder Pod!
4. Focus on selling your niche
To cut through all the noise, you need to find what your top products or services are.
If you're selling tangible items, it's best to include the top-selling and lightest items on your eCommerce website and also research what items are popular among your shoppers and what they always enquire about.
By doing this, you can also try to scout for new trending products to sell to increase the sales of your store or explore drop shipping, if you don't have the budget to store new inventory.
Dropshipping is a method that does not require any storage space. Instead, how it works is that your website store sells the product, passes the sales order to a third-party supplier, who ships the order directly to the consumer. These days, you can find suppliers who will handle everything from storage to delivery. It's amazing what you can do with a nicely designed website!
However, if you're a service-based firm, you don't need to worry about the storage or inventory, shipping, and more like typical brick-and-mortar businesses, where they have to constantly control their inventory to keep their costs low.
If you're selling invisible services, you must establish your niche, such as the services your business is known for. Any credibility needs to be brought online in the form of:
5. Legalize your site
Business Registration
Generally, any online business, whether local or global requires a website to be legitimate.
To start a "legal" business in Malaysia, you will need to register your business with SSM (Suruhuhanjaya Syarikat Malaysia). If you're based in another country, it's best to check the legalities in that specific location.
You will need to identify what your business type is:
Sole proprietor
Partnership
Limited Liability Partnership (LLP)
Company (Sdn. Bhd)
Note: There is no dedicated business license for an online website, you can use the same one that was issued with your brick-and-mortar business.
Business Bank Account 
Once your business is registered, you can proceed to register a business's Current bank account.
Opening a current account is important because certain payment gateways do not accept a Saving Account.
Remember to request for merchant terminal facility if you wish to receive offline payments such as from Credit/debit cards. Make sure to check if the new terminal allows your business to accept E-wallet payments such as Grab Pay, Touch 'N' Go e-wallet, Alipay, and more.
Note: Best to go before 4 pm on weekdays (for our fellow Malaysians)!
By law, all newly established online businesses in Malaysia must comply with the new Personal Data Protection Act 2010 (PDPA) so be sure to include these legal terms in your Privacy Policy page.
However, if your business intends to reach EU customers, we suggest checking if your policy compliant with the General Data Protection Regulation (GDPR) as well.
Once you have followed through with all the essential measures of the law and followed the standard requirements, you're officially legit! Congrats!
A Corporate Website
A corporate website is a type of website that only showcases images and content of a company but has no intentions whatsoever to carry out any sales transactions.
Corporate websites are usually a marketing tool utilized for digital branding and awareness of your brand that usually includes links to direct you to their other social media assets.
Important categories of a corporate website will include Home, About Us, Services, Products, Clients, Blogs, Contact Us, and more depending on what your company intends to display. It can always be added when there's more information along the way.
E-commerce
If you plan to sell and receive payment online directly from your website, it will require you to create an eCommerce website that consists of a shopping cart and a payment gateway for your customers to add items to the cart and make a payment.
Prepare the following for an eCommerce website:
Privacy Policy
Shipping Information
Refund Policy
About Us
Contact Info
Company Description
The following information must be provided to be displayed on your eCommerce website if you wish to accept credit card and internet banking payments on your site.
The next step is to integrate a payment gateway, like one of Malaysia's leading gateway would be iPay88.
Then you can proceed to sort out your shipping facility by choosing a logistic / courier company such as Poslaju, Ninja Van, J&T Express, GDEX, etc.
6. Content is king on your website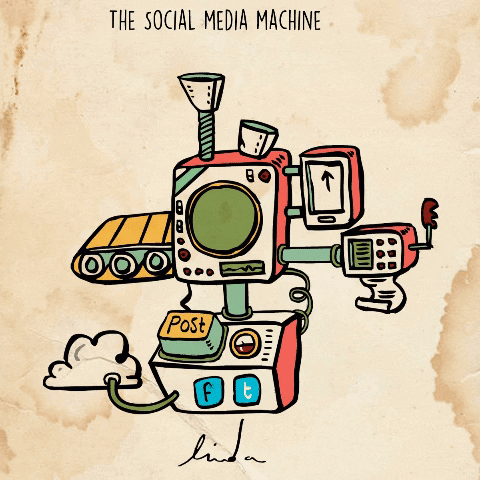 Content is a crucial aspect of moving your business online if you want to create awareness so you can drive traffic to your site. Anybody can create content, but good quality content is what sets your business apart.
Content is what helps your audience learn and understand more about your brand and what you have to offer, in terms of your products or services.
Include a light description of what your business is all about with some high-quality visuals that showcase your product or service, which could be testimonials from existing clientele.
 Share an interesting story about your brand and what inspired your humble beginnings. Display some images with faces so your website visitors feel a genuine connection to your brand.
Give a breakdown of your product details and the services you offer. Try to categorize it into light chunks for your customers to digest, such as the features and benefits. Elements like subheadings, bullet points, and visuals improve the readability flow for your visitors, so it doesn't overwhelm your audience.
Include your contact details such as email address, mobile number, physical address, business hours, social media handles.
Returns & Refunds page (for eCommerce). 
Make sure your returns & refunds page is as clear as possible, especially with your return and refund policy to avoid misunderstanding. For example, if you want to inform customers what items, damaged goods, not used, slightly used, etc. You must specify clearly which items can be returned and how the refund process will be made. According to statistics, more than 60% of buyers tend to review a website's return policy before their purchase and 92% of them will purchase again if the process is easy.
Don't take this opportunity to improve your returns and refunds page, because it can make or break your business.
7. Set up a payment gateway 
If you're setting up an eCommerce store and you want to start selling products online, you need to build a payment system.
It is advisable to offer various payment systems on your site so that you don't limit receiving payment on your end and it also smoothens the buying process for your customers if you accept multiple payment options.
The top Online E-commerce payment gateways in Malaysia are:
Here's an example of a payment gateway from iPay88. 
8. Announce your digital transition
Announcing your great big move is considered an opportunity to reach out to your customers and get them to notice your digital transition from offline to online.
The first step is to spread the word about your business with as many resources as possible.
Here are some channels to leverage:
Gather your social media power and create an announcement post on social media platforms such as Facebook, Instagram, LinkedIn, YouTube and anywhere you have an account online. Don't forget to include links to your website to lure your existing and potential customers to your site. Make sure to repurpose your content according to the social media site you're announcing from.
Don't be a spammer and chase away your existing audience. Just blast out a relevant and simple email to inform your existing customers on your email list regarding your digital transition and that you'll see them on the other side.
Search engines take time to build a presence, however, once you start working on your SEO and optimizing your content and thorough keyword research, you will slowly see results and have a better reputation with the algorithms which will increase your chances of ranking in the first few search pages.
Depending on your product niche, perhaps when you're more familiar with the digital landscape, you can start scouting for the right influencers on the respective social media channels to spread the word for you too. According to studies, 92% of Marketers believe influencer marketing is an effective form of marketing and that it generates higher user engagement at 5.7% than branded content does on social media platforms like Instagram.
If you're clueless about digital marketing, get an agency to help your business with the following services such as social media marketing, search ads, influencer marketing, and many more!
9. Build an online presence
Building your online presence is a great opportunity for you to build brand omnipotence online.
Being online enables you to expand your creativity with ample channels to grow from if it's suitable.
By displaying your company profile on major social media platforms such as Facebook, Instagram, Linked In, YouTube, and Twitter, and even on TikTok you can maximize your reach and direct your audience from each channel to your website.
Any business that moves online should leverage the digital landscape by developing solid social media marketing in the form of impactful content that moves eyeballs to your page or product, attractive texts, images, and videos, and attract your audience like magnets to your website. All you have to do is include a link to your website to direct your customers to your site where they can understand more about your product or services and purchase your products or engage with the services you have to offer. All you have to do is market it to reach out to them and let their emotions do the buying! The opportunities are immense on the digital landscape and it feels limitless. Take advantage of it while you can!
Make sure you utilize relevant hashtags that align with your content and self-update yourself on any innovations or improved technology that you can incorporate into your digital marketing strategy.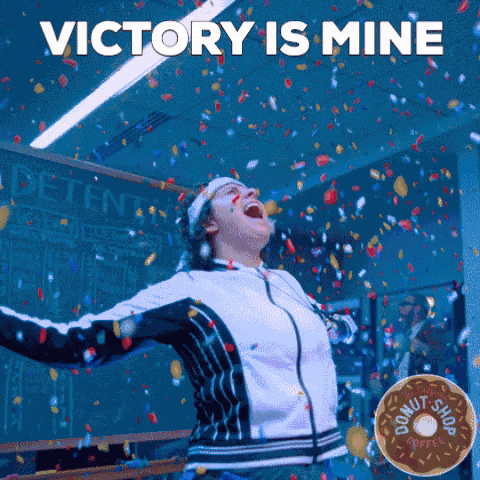 Always watch your competitors like a hawk see what they have up their sleeves and try to leverage on it. Remember, it's a battlefield of brands out there and your job as a marketer or business is to stand out. Trust me, hard work pays off.
Another great way is to encourage your audience to review your business and the services provided and share their experiences with your brand.
The beauty of marketing revolves around strategy and creativity, but this requires many attempts before you see results. Practice makes perfect.
If you are too busy to handle multiple social media channels, get an agency to manage them for you.
10. Set up a Google My Business page
In most cases, the more the audience knows, the more likely they are to make a decision based on purchasing your product or acquiring your services.
Setting up a Google My Business page is essential for your business because it provides the relevant information your audience s to know about your business such as:
Location of a physical office
Services provided
Business Opening hours
Integrated with Google Maps, this is a brilliant integration of reaching out to your audience and directing them straight to your business and increases your visibility online.
But the main benefit of GMB listing is that 46% of Google searches have a local focus, therefore creating a GMB listing increases the chances of making it to the top list on Google. This is good for your business revenue as your business will be shown on Google Maps and will be situated before organic search results.
On top of that, you can also boost your company image with reviews when it comes to your potential customers. The reviews help a great lot when it comes to people who come across your page and the reviews. According to Google, 90% of the customers read reviews to evaluate the brand quality and usually choose the product with the most positive and highest reviews.
This indicates that customer reviews play an influential role in the decision-making and buying process because it strengthens trust and builds confidence in your brand.
Digital Advertising can be a great opportunity to introduce new customers to your brand in a more interactive light.
Your business should allocate a budget for your digital marketing efforts, and with enough commitment to understanding your online customers and how digital content comes together, you will soon start to notice results coming in quicker than traditional advertising.
The beauty of digital advertising is that if you manage everything correctly and make effort to track down and monitor your performance with an advertisement or a social media post, and any type of digital content you've used, it will save you your time and marketing budget and the results will reveal which is the most profitable channel that is suitable for your brand.
Back then, with traditional advertising, marketers or businesses didn't have the luxury of understanding their consumers, communicating with them this effectively, or whether their advertising efforts were performing.
To get started on digital advertising, it's best to do some research and explore the established names such as Google and social media platforms such as Facebook, and more if they are within your digital advertising budget — which it should be.
12. Create an SEO strategy
Now, when it comes to your SEO strategy, you will need to have a good eye for detail by optimizing your online presence and cutting through all the digital noise to be discovered by your potential customers. This is when search engine optimization (SEO) comes into play.
Marketers and business owners can use SEO tools to stay ahead of their competition and compete to be at the top of the search engine pages.
A proactive SEO strategy will explore the gaps of their competition and leverage that with thorough keyword research and collecting a database of keywords that are related to your brand or industry that your target audience is potentially looking for.
The main point is "search volume" which is a useful metric that indicates the number of monthly searches that have been conducted on specific keywords that can be filtered by region, devices, and so on.
It is highly recommended you focus on mid and long-tail keywords that aren't so generic. For example, if you're the owner of a catering business online, it's best to use keywords like "Homecooked gourmet foods" instead of just "Foods".
Comprehensive keyword research must be conducted if you want to stay ahead with your content strategy with SEO mark-ups, such as page titles, header tags, alt tags, and more elements that will help strengthen your SEO strategy against your competition. There are many tools out there if you know how to search for them such as SEMRush that you can check out.
If time is not in your favor, you may want to consider hiring a digital marketing agency to do the mental labor for you so you can focus on other aspects of your business.
Conclusion
In today's world, everyone is undergoing a digital transformation and leveling up digitally by building their empire from scratch (well for some, not entirely) but it just shows that there's a world of opportunities online rather than offline.
Now is the perfect time to move your business online as you must go where the wind blows or in other words, follow your people — because who's not online?
Doesn't matter the nature of your business but moving online opens portals to different scopes of opportunity for you and welcomes all industries!
If you're a local business or a new kid on the block, moving your business online will help you achieve these things:
Widen your customer base: Reach more people nationwide and globally.
Increase your market share: Move into new markets and increase sales globally! Who knows people from other countries are more interested in your products or services than the local market, right? Never try, never know moment here!
Cost-efficient: Don't tell me you don't want to SAVE money for a rainy day. I mean, don't we all? Moving online does so much good for your business by reducing operational costs and making money rent and stress-free!
Enough said for now, but you get how gung-ho we are about you moving your business online because it's the only logical alternative. Need help getting there though? Engage with our digital experts!
Still contemplating on how to choose the right agency? Follow this guide.