How to Develop a Winning Influencer Marketing Formula on the Top Social Media Platforms
.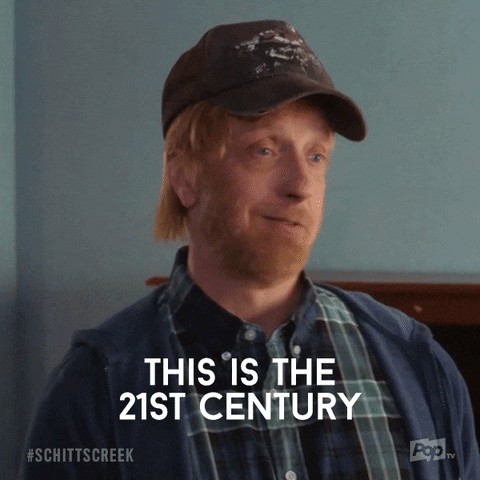 That's what he said! This is the 21st century, our consumers are not easily swayed by marketing gimmicks and tactics anymore — they know what we are up to. It's no secret if you're slamming them with the same old-school marketing tactics that lack originality and flavor.
From a marketing perspective, we are indeed surrounded by competitors, but the real competition and challenge lie with keeping up our consumers. They are the ones you're fighting the competition for and to do that, you need to stand so far apart from the competition to be seen by your consumers and to meet their demands.
Back then, marketing concepts, strategy, creativity, and execution were all magical. What used to be difficult, is now made more affordable and available out there.
The passion and magic are slowly fizzling out before our eyes, with the constant demand for attention, ample product options in the market, and just a clutter of availability leaves our customers growing more and more hesitant about which brands to trust.
Our consumers today are acting up and relying on adblockers to filter out that noise, and there's even such thing as media fasting, to begin with. Our consumers are being bombarded with advertising frequently, which makes it a challenge for brands to get through to them.
So, how do we combat all this? A smart move would be influencer marketing.
To sum up digital marketing in a nutshell,  I quote the wise words of our great marketing guru, author, and blogger, Seth Godin.
"People do not buy goods and services. They buy relations, stories, and magic."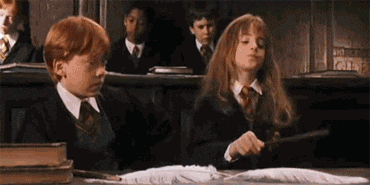 What is influencer marketing?
Influencer marketing is a type of social media marketing that solely leverages endorsements and product mentions or reviews from the influencers or any individual that is considered influential with a dedicated and strong following and also seen as experts within their niche.
The reason why influencer marketing works well with people is due to the amount of trust and likeability the influencers have built with their compelling content, following, interests, and who they trust enough to give recommendations on. This all comes with an intent to help boost your brand awareness and drive sales.
Influencer marketing is a form of social proof and is the tried and tested part which shows them living proof that your product is to die for. It's the monkey see, monkey do effect — it works.
Why is influencer marketing important?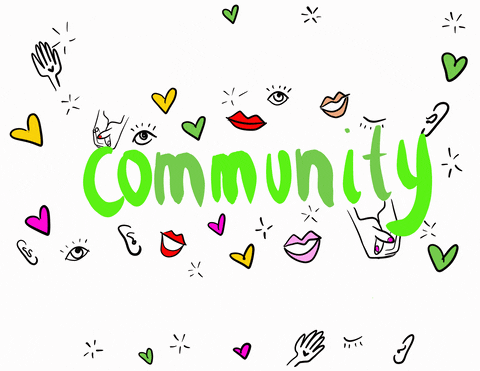 Certainly, as a marketer or a business owner, you don't want to miss out on the potential for growth that these influencer marketing collaborations could grant you. Let me remind you again, 89% of marketers today believe influencer marketing is an effective strategy to generate sales.
It is indeed about the community, connection, and conversation that drives the performance of your influencer marketing campaign.
I could go on and on about why influencer marketing is crucial for your business. Just look at the statistics that prove it loud and clear on how it's a popular tactic to drive sales. Only 1% of millennials trust advertisements and 33% trust blog reviews for their purchases.
About 40% purchased a product online after seeing it being used by an influencer on Instagram, YouTube, Twitter, and other channels.

According to recent stats, 89% of marketers believe influencer marketing is effective.

42% of marketers consider influencer marketing their top ROI-generating marketing strategy than other forms.

88% of marketers prefer to work with influencers with a following of 100,000 or less. Interesting!

35% of marketers prefer to work with influencers that have less than 10,000 followers.

96% of marketers consider Instagram their ultimate choice for influencer collaborations.

Instagram stories with the swipe up + video are every marketer's favorite content formats. Also known as a weapon.

54% of marketers work with an agency and automated platforms for influencer marketing efforts.
Social media trends come and go and as social media influencers adapt to the changes — so should marketers or business owners.
Indeed it's information overload, but these statistics are trying to tell you something! Let's help get your business out of this pickle. 
Like any marketing tactic, an influencer program takes a more careful approach to targeting and implementation. Let's just say you will need to do more than extending your reach to acquaintances and friends.
With that in mind, planning for your brand's future requires flexibility and a major effort to adapt to the fast-paced changes when necessary. We see ample opportunity ahead for influencer marketing if your firm is willing to explore, experiment, engage, and broaden that flexibility.
1. Identify your Audience and their Interests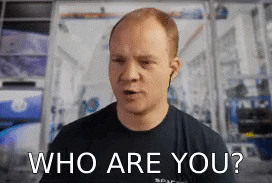 Before you get into influencer marketing, you need to know where your audience is online. Take some time to consider these factors before you proceed further:
Who is your target audience? (Demographics such as age, location, gender, income bracket, marital status, job title, and more).
What are their interests? (Fashion, beauty, tech, lifestyle, food, etc).
What is their life stage? (What is their life phase meaning are they just high school students, going to college, buying a home, new mum or dad, and more.
What are their behavioral patterns? (What kind of products do they usually buy? What websites do they frequently visit or hang out in? Where and how do they shop?)
Once you're done mapping everything out, it will be easier to identify who influences their purchase decisions.
2. Finding Influencers & Set your Campaign Budget
A vital step in starting any form of strategy, especially if it's a new field of interest, you need to do your research. Be sure to select a platform you want to prioritize first and expand to other platforms later when your online presence is more established. But if you're new and just starting, I would recommend you to stick to one platform first.
However, the industry you're in also plays an important factor during the initial implementation phase of an influencer marketing strategy.
You also need to reflect on your brand see where you think its rightful audience and potential is. For instance, lifestyle brands (especially beauty, food, and fashion) shine bright like a diamond on Instagram and YouTube. As for TikTok, influencer marketing works like a charm with almost any industry that understands the TikTok formula. It also depends on creativity and relevance.
Also, during your research phase, you need to look into the type of influencers you intend to go for. Understand the reason for your goals and objectives and ask yourself what kind of influencers are suitable for your brand? Are you going for the mega influencers with a massive following? Or the more cozy and personal approach with 10,000 followers or even less. It is all up to you and how well you know your audience, in this case, it can be tricky, sometimes less is more. Whatever you decide to go with will determine your budget.
To get you to start visualizing, here's the range of influencer types: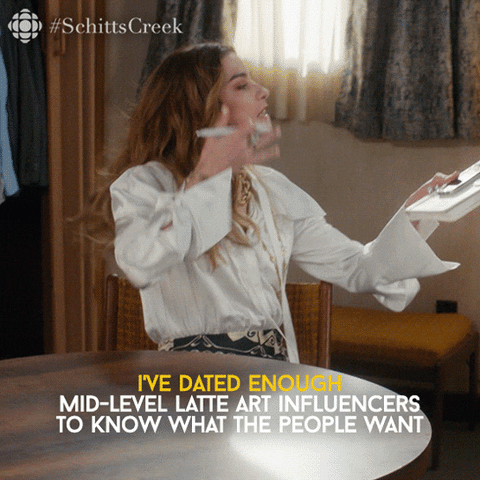 Nano: 1,000 – 10,000 followers
Micro: 10,001 – 50,000 followers
Mid-Tier: 50,001 – 500,000 followers
Macro: 500,001 – 1 million followers
Mega: 1 million + followers
When dealing with influencers of all ranges, the compensation method varies as well so best to get a rough estimate on the average rates of an influencer of the scale you're going for. For instance, if you wish to collaborate with a micro-influencer, you should know they tend to be genuine with their following and are more focused on a few topics, and are more careful with the products they accept. Some work independently or others may be represented by an agency or a network.
Larger accounts, such as mega-level influencers or celebrity status accounts will need compensation that might involve a talent agency.
In terms of the expected ROI of your social influencer marketing campaign, how do you measure the contributions of the influencer posts to your overall marketing goals? I suggest you compare your expectations for influencers for other brands and how you come out with the production budget for creating an ad versus an influencer creating a video. Only you know which serves you well. This practice of comparison may make the influencer feel less valuable, but it is the only approach that will give you a rough estimate for your marketing budget — business is business, right? As long as you remain respectful and professional about it.
According to the Influencer Marketing Outlook Report, the top social media platforms are as follows:
Now, based on Influencer Marketing Hub's findings, let's zoom in on the average cost of how much each  influencer (according to tier) earns on the top three platforms:
Instagram
Nano-influencers: $10 – $100 per post
Micro-influencers: $101 – $500 per post
Mid-tier influencers: $501 – $5,000 per post
Macro-influencers: $5,001 – $10,000 per post
Mega-influencers: $10,001 + per post
Celebrities: Varies, but $1+ million is not a shocker.
YouTube
Nano-influencers: $20 – $200 per video
Micro-influencers: $201 – $1,000 per video
Mid-tier influencers: $1,001 – $10,000 per video
Macro-influencers: $10,001 – $20,000 per post
Mega-influencers: $20,001 + per post
Keep in mind that some YouTube influencers charge based on video views for an average of $50-$100 per 1,000 views.
TikTok
TikTok is relatively new to the influencer game and there's no set system to determine how much influencers earn, so these are rough estimates. But it's loud and it's the best platform to express yourself and get paid for it. They have their own fun community on this platform and if you want to grow with the platform, the rule is you must interact with other TikTokers to grow your fan base there.
Nano-influencers: $5 – $25 per post
Micro-influencers: $26 – $125 per post
Mid-tier influencers: $126 – $1,250 per post
Macro-influencers: $1,251 – $2,500 per post
Mega-influencers: $2,501 + per post
TikTok has many influencers who aren't real celebrities but have a crazy amount of followers, we're talking tens of millions of followers. You could be a nobody and get rich from TikTok. These influencers can earn up to $10,000 per post. Refer to the TikTok money calculator to be sure of the average cost per post.
At the end of the day, research is the key to your success, the more you check, the more knowledgeable you are. The research will be an ongoing process in influencer marketing, do expect this.
Most influencers are known by their most popular social platform, but many of them diversify their presence across social media channels. For example, how some YouTubers started out on Instagram or have branched out to others such as TikTok.
This diversity enables both the brand and influencer to promote across multiple channels and gain more reach.
However, each channel has its own set of unique influencers, audience, and their own content format. Let's dive into the benefits of each channel for your influencer marketing strategy. How exciting!

Probably my favorite platform ever on the planet! There's so much more to Instagram than meets the eye, it is a social media weapon and has surpassed the 1 billion mark of users. I am not surprised why. The addition of IGTV, Instagram Stories, and its many features and filters shout out all types of possibilities for influencers and brands that work with influencers.
There's just so much effort involved to keep the show on the road with Instagram and a very good way for brands to collaborate and leverage on an influencer's fan base that is relevant to your industry is a good way to position your product and service in a visually stunning and personalized way.
Instagram tends to work well for influencers in fashion, beauty, lifestyle, hospitality, food, and other similar categories that rely on the aesthetic aspects to promote their brand.
Want to promote your brand on Instagram? Read our blog on 11 Surefire Ways to Promote your Brand and Boost Sales on Instagram to unlock a new achievement.  
Check their Instagram engagement
You're going to want an influencer with a high engagement rate because it means they're actually influential to their followers and they have loyal fans who support them and are paying attention to their content. Marketers and many businesses will evaluate the value of an influencer based on their Instagram engagement rate.
Generally, for baseline, your brand should expect this average from influencers based on the number of their followers:
Nano: 1,000 – 10,000 followers: 8% engagement rate
Nano: 5,000 – 10,000 followers: 6% engagement rate
Micro: 10,000 – 50,000 followers: 3% engagement rate
Mid-Tier: 50,000 – 500,000 followers: 1-2% engagement rate
Macro: 500,000 – 1 million followers 1-2% engagement rate
Mega: 1 million + followers: 1–2% engagement rate
This all depends on the influential power of your influencer, nothing is set in stone, but this is the benchmark average of what your business should expect when working with influencers of each tier.
Anything more than 10% and above is considered a post gone "viral." This applies to all social media platforms.
Remember, if you wish to calculate an influencer's engagement on Instagram, as mentioned above, all you have to do is divide the total number of likes and comments they get on their post by the follower count, then multiply that number by 100 to get to the actual rate. Here's the formula: 
Check the quality of their followers
You must align your business with influencers who have a pullover their audience and your type of audience. For instance, if you're a fitness brand, you should be partnering with influencers who share a similar audience to your ideal customers, which could be yoga instructors, gymgoers, athletic individuals that share the same interest.
Check their number of followers 
The number of followers of an influencer isn't as important as it used to be because the engagement rate is what we should be focusing on. That's the real catch right there.
The engagement rate tends to decrease as your follower count increases so influencers with fewer followers often get higher engagement rates on their posts.
Influencers, especially the mega ones and celebrity tier status influencers have less engagement rates and less direct communication with their followers. These types of influencers are geared for your brand if you would like to create awareness and only if they are a good fit for your brand and audience. You should know best.
If you are clueless about influencer marketing and need a firm to help set up your influencer marketing campaign from start to finish, let us do what we do best!
Conduct a mini content investigation to analyze their content and to get to know what type of content they distribute across social media platforms to help you understand their niche.
And don't be fooled that quality aesthetics are enough to draw in the crowd because it's all about quality content as well. Together, they go hand in hand to drive the best results.
There's no way to calculate this so you have to ask your influencer personally or you can opt to use a social media analytics tool to read certain metrics such as Social Blade.
Here's an exemplary Instagram account of  @Jordy_runs, a running beast on the race track and a very good-looking account and promising content. This is the kind of account sportswear or sports brands should be collaborating with. Jordy's engagement rate overall is around 15% which is considered very high.
Jordy is a 14-year-old beast runner and already endorsing the brand, New Balance!
Talk about being WANTED for your talents? Even Under Armour wants a piece of the pie, collaborating with Jordy and other quality influencers to endorse their running challenge. So subtle, but super street and genius!
Are you thinking what I'm thinking? Consult with the industry experts, before it's too late.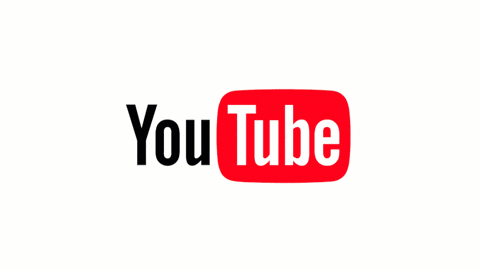 Alright, so I'm sure we all know what YouTube is but it's the second-largest search engine in the entire world and according to studies, with a total number of over 2 billion monthly active users worldwide and a total number of 30 daily active users, this should be enough to draw marketers and businesses into the pool so that they can promote their products or services.
The idea of YouTube stems from a really simple objective and that is to act as a video sharing platform where people can stream and post videos for free and make money out of doing so. Sounds too good to be true right?
According to Think With Google, 2019, 90% of people claim to discover new products and brands from YouTube.
Your brand can leverage this platform by hiring the top influencers to create product reviews and how-to guides for related products. And since we are all human beings of visual nature, it's easy to understand why YouTube influencers work on the audience.
If you're interested to tap into YouTube influencer marketing for your brand, we can definitely make that happen!
To calculate the engagement rate on YouTube, you need to calculate the amount of likes/dislikes, comments, shares, subscribers change and add all these metrics up (within a selected time frame) and divide them by the total number of subscribers. The same formula applies to each social media channel, only the formats and metrics may differ depending on what each platform has.
Check out this video by the infamous comedian Nigel Ng that rose to popularity with his YouTube video mocking the way BBC Chef/ host cooks rice. This video itself was a big hit and managed to garner 21.7 million views, 57,700 comments, and 3.3 million subscribers. If you were to calculate his engagement rate for this video alone, it would be around 15% over, which is a very good rate. Take a look and see why we just love Uncle Roger that much! Have you seen his latest figurines? This video made him a big shot!
SOURCE: Uncle RogerYouTube Video Gone Viral
Want to master some smart tactics to boost your brand following and boost sales on YouTube? Unlock a new skill badge now.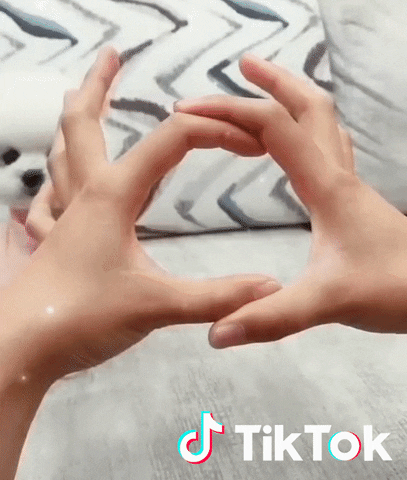 TikTok is a whole different ball game when it comes to a social media platform in general. The creativity of TikTok comprises filters, duets, challenges, and other audio-visual effects and AR filters. It's like brimming with addictive content you can't just ignore. All these capabilities and the endless stream of quirky, funky, random, cringeworthy, addictive stuff is what makes TikTok. The audience on TikTok is more community-based where they are supportive than one might find on Instagram where everyone captures "their best life" which appeals to a different set of audiences.
Perhaps this is why Instagram has started testing its own variety of short-form videos with music overlays referred to as clips.
But the competition lies between those two platforms, all marketers and businesses can do is learn how to leverage these added features by throwing the most out-of-the-box influencer marketing campaign to impress TikTok and even some Instagram audience.
Notice how there's a TikTok video on Instagram? The platform has made their app easily shareable to Instagram and YouTube. Isn't this exciting news for you? All. You have to do is create one darn good piece of content and repurpose it according to what you feel will resonate with your audience in those respective social media platforms.
Now, let me remind you, the TikTok world is a whole new happening world of wonder that you can't quite put your finger around but somehow it's taking the world by storm and people love it to bits. There's just something about TikTok.
On TikTok, calculating your engagement rate might be a little different.
The TikTok engagement rate is calculated by the sum of likes, comments, shares, all divided by the number of views.
How does TikTok calculate the engagement rate?
TikTok Engagement Rate is calculated as the sum of likes, comments, and shares, divided by the number of views.
Thus, the formula would be as follows:
((Number of likes + number of comments + number of shares) / number of views) * 100%
It all comes down to two things when it comes to your engagement on TikTok and that is your watch time and your number of likes, comments, shares, and follows you get.
The amount of engagement you need to go viral needs to be over 30% according to the updated TikTok algorithms.
And the videos that go viral have at least 11 seconds to 17 seconds of watch time. Anything shorter than will be too short to entertain and that will also not be advised as the TikTok algorithm works to keep people engaged and interacting on the app, so it's best to find the right balance to entertain your audience with quality humor.
Want to boost your business on TikTok, but find it difficult with content creation? Our digital warriors were born ready!
A great example would be ZachKing and his crazy out-of-the-box mind, which earns him a TikTok following of 57.5 million followers on TikTok and average views of 1 million to 3 million per post. He is just killing it on TikTok with his creative inventions and special effects.
SOURCE: Via TikTok
Tempted to venture into TikTok for your influencer marketing strategy, but lack the creative oomph? We can make it happen for you!
4. Set a budget and management strategy
So, now you have a rough idea of what to pay influencers based on the social media platforms listed above, it's time to start planning your budget. Make sure to include a realistic time for planning, executing, and reflecting on your influencer program.
When running an influencer marketing campaign, you need to be around to monitor and follow up with the progress of your influencer campaign.
Unlike other automated ad strategies, influencer marketing involves dealing with other human beings that are usually dealing with multiple collaborations, so they tend to lose track of time and must be prompted to follow according to schedule and other possible mistakes such as wrong hashtag use and more.
Influencer marketing requires a hands-on and proactive approach and it is a type of work relationship that you need to understand and cultivate over time to identify what approach works and what doesn't in your brand niche.
SOURCE: Fujifilm Instagram Image
If you have the time and budget, consider setting up a formal ambassador program. Refer to the image above to see how Fujifilm utilizes their ambassadors in new product launches and to help support its content. With their variety of photographers and videographers on standby, they are able to diversify and showcase the best features of their product.
If you are unsure of where to start your influencer research and coordinate your strategy, it would be best to hire a digital marketing agency to execute your influencer marketing strategy from the ground up.
 5. Decide on goals and KPIs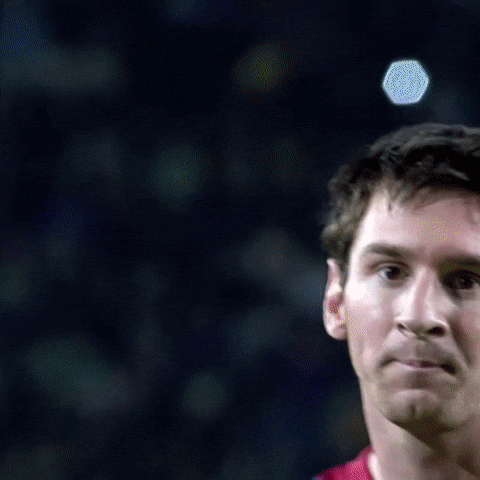 The main reasons why we use influencer marketing are to increase brand awareness and boost sales. However, you still need to look at it from a holistic standpoint, you should keep these in mind when setting your goals:
Brand Awareness
One of the main influencer marketing goals is to increase your brand awareness. People will only convert when they see begin to recognize and see your brand around.
Briefly, you will need to focus on influencer marketing strategies that will land you:
Brand mentions
Followers
Shares
Website traffic (e.g. views, uniques, clicks, etc)
Search interests (e.g. searches of a brand name, paid, or organic clicks from search.
Social engagement and reach (e.g. likes, shares, followers, hashtag use)
Influencers have the power to connect more with the people and to encourage followers to share your branded content by using effective and strategic hashtags requested to be used by you such as a campaign hashtag.
Direct response KPIs
They aim to drive specific, immediate user action. These conversion based KPIs include:
Registrations
Email signups
App downloads
Account creation
Purchases
Clicks
Social media followers
Influencer campaigns are very helpful when it comes to driving both awareness and conversions, but it's important that your brand sets a very specific goal and target KPIs to ensure success.
For direct response KPIs, it is advisable to focus on one conversion type at a time. For instance, if you ask an influencer to encourage your viewers to download your app, purchase your product, register or subscribe to your newsletter all in the same video content, it lacks a clear call-to-action and confusion which could lead to no action at all.
 Drive Traffic
Boosting your website traffic is crucial for your influencer marketing goal that mustn't be ignored. Focus on relevant traffic which has conversion potential.
To drive traffic to your website consistently, you need to create compelling and engaging content through:
Sponsored blog posts
Include a guest post
Sponsored social media content
Sales and Lead Generation
The main goal of all marketing efforts and strategies is to ensure you generate leads, drive sales, and make a profit. Or else, you will not be getting the most out of your time and effort.
Relying solely on shout-outs and product reviews, you won't garner much from that. You need to include strategies that are conversion-centered, such as:
Affiliate Marketing and discount codes
Collective shout outs on social media, such as Instagram
Sales and Lead Generation
Once you take the steps towards increasing your brand awareness, you will probably notice an increase in your social followers and engagement on that platform.
To grow your following, you need to build a strong bond with influencers to help them understand how you truly want your brand to be included.
However, a large number of followers doesn't help much and isn't enough to drive sales and results. What you need is to churn out engaging and original content to connect with your audience. According to statistics, 90% of marketers consider engagement to be the most significant performance indicator when it comes to influencer marketing campaigns.
SOURCE: Social media followers and engagement
Here are some ideas and strategies to boost your social media following for your influencer marketing campaign:
Brand takeovers are a very healthy way to strengthen your relationship with your influencers and to encourage the audience to engage with your brand.
Before doing a brand takeover, make sure you have worked with the influencer in several campaigns to see if you can trust them with your brand. Remember, all it takes is one wrong move to kill your brand image.
Takeovers can go both ways, either you grant the influencer full access over one or more of your social media accounts or you request for the influencer to send you their content and you can post on their behalf.
Have you ever opened your TikTok app and got greeted by an ad immediately? Those are Brand Takeover ads and presents a fullscreen video on your smartphone.
Here's an example of a TikTok Brand Takeover.
When scouting for collaborations, always aim for the ones who share the same beliefs as you. If you've worked well with them several times and have made good campaigns with them. It's time to take this partnership to the next level by making them your brand ambassador – the faces of your brand.
This will make your influencers feel more valued and will probably make them perform better since they feel more involved with your brand. This drives more followers and increases engagement and could meet your influencer marketing goals in the long run.
Let's feature a beautiful model/ actress and Instagram sensation, standing in 2nd place with 7.3 million followers, Nora Danish, famous for her roles in Malaysian television series and films as Khurafat The Series and Anak Jantan, Danish then received a PPMH Award for 2012 Shout! But, she is a
Here we have an example of Danish promoting Universal Music by encouraging people to join a dance contest to win RM 2,000! She promotes this challenge on TikTok and shares it on Instagram and garners over 586, 871 views.
Let's watch this image come to life! This girl's got swagger!
Every brand wants to look good and a clean record when it comes to its brand image and reputation. The best way to achieve this is to build lasting relationships with influencers that are relevant.
There's more to building meaningful relationships than just making on-the-surface friends. Your influencers must be able to feel that connection with you in order to trust you.
Bear in mind, the consumers trust their friends and favorite influencers so it's important for your brand to get your influencers to trust you and they will willingly help you convert people into loyal customers for your brand.
The same principles of trust also relate to developing your relationship with your influencer. Both parties must have understanding and trust to work alongside each other successfully.
A good example of an influencer who is seen as influential and inspirational is Kayla Itsines, an Australian health coach and creator of the BBG (Bikini Body program)  online which skyrocketed her straight to Instagram and social media stardom. Not just because of her program, but because she genuinely wanted to motivate her followers to exercise and live a healthy and fit life.
Here's a post with Kayla and all her fans.
And here's a post of a before and after user-generated content post, Kayla posted from one of her fans that followed the BBG program. Kayla has definitely touched and changed many people's lives, which is how she succeeded. Without her supportive followers, she alone can't accomplish such success. The same thing goes for brands out there.
Wow. can you believe that's the same person in the before and after picture? #BODYGOALS #SALUTE #BBGGIRL
6. Influencer Outreach: How to contact influencers
When it comes to getting in touch with the influencers, we need to go back to the first step, which is research. You need to set a plan on your network, goals, and select the influencers you wish to target.
Keep in mind these few factors when doing your research:
Does the influencer already have posts that are similar to the services you provide?
For instance, if you want to promote a new menu for your restaurant, you should be looking at influencers who are actual foodies and regularly post about dining out and the food they love to eat.
Are they legit in terms of engagement? A poor engagement ratio to follower count and spam comments are all signs of a non-legit account.
Here's a formula for you to measure your engagement rates on social media:
Engagement is average likes per post divided by your number of followers.
Below is an industry-standard guideline so you can benchmark results:
Less than 1% = low engagement rate.
Between 1% and 3.5% = average/good engagement rate.
Between 3.5% and 6% = high engagement rate.
Above 6% = very high engagement rate.
Find out if they're legit based on their engagement rates as there are a lot of fraud accounts or they buy followers so their followers are not organic. Calculate the ratio using the formula above.
Have they worked with similar brands before? A proper influencer who is a professional and seasoned one in their field will have a portfolio of their work.
Determine how you will be reaching out to them. For micro-influencers, you can reach out to them by sending them DMs on the same platform. For the more popular ones, you can click on their profile and try to find their contact information, such as their contact number or email address. Some might also leave a link in the bio that will direct you to a website where you can reach them.
SOURCE: YouTube
In the video above, Summer Rayn Oakes is an influencer with a multi-channel presence, she directs her Instagram following to watch her full videos on YouTube and vice versa which the brand partners can leverage from, here you can see she has collaborated with Gardener's Supply Company for a product giveaway. If you partner up with an influencer like Summer, your brand gets increased visibility with her followers that trust her content and she gets to keep them engaged with an interesting and quality product. Even if the followers don't win, they gain new exposure to a new product they are interested in.
Need help aligning your influencer marketing campaigns with your goals, let us help you!
7. Review and refine your strategy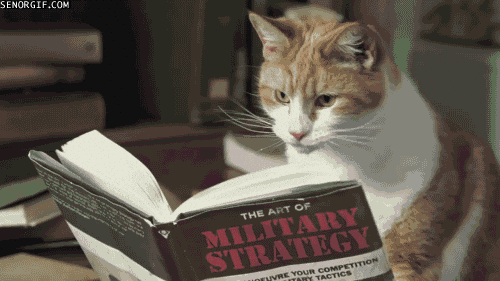 Always double-check even if your influencer marketing campaign is ongoing, you should always set pre-determined dates and where you should be measuring your campaign's progress to ensure everything stays aligned according to plan.
8. Measure & Track Campaign Performance
Once you have launched your influencer marketing campaign, it's time to begin measuring the metrics that you previously outlined. Let us enlighten you.
Did you know that influencer marketing may be one of the most popular methods in digital marketing but it's a far cry from perfect? Many marketers are still not seasoned enough to track influencer marketing effectively. In fact, even measuring the ROI is a challenge for approximately 52% of them.
If you're new to influencer marketing or just getting started, this means an opportunity for you, and aren't you glad you came across this blog?
By monitoring and tracking your influencer marketing success, you will be able to gauge what works for you and what doesn't and in turn save time, money, and make a more informed decision.
Before we get to how to track influencer marketing, let's get started on some metrics you will need to measure to determine the success of your influencer campaigns. And here's a pro tip: Make sure to decide on the goals of your influencer marketing campaigns to measure your success based on them too.
Here we're going to break it down for you in light doses so it won't get too overwhelming.
Your Input
This includes activities that you conduct in the identification phase of your influencer marketing campaigns, such as:
Social media influencer outreach
Inviting influencers to your events
Blasting out invites for your influencer program
For those who work in a firm, asking your employees to become influencers.
To get your input metrics right, you need to identify which social channels your target audience is active on, so you can find influencers who can reach them.
Partnering with influencers on social platforms other than those where your audience is active is not beneficial because you won't be able to reach your target audience through your influencer campaign.
To find these influencers on a social platform of your choice, you can use an influencer marketing platform to filter out the influencers that are relevant based on their reach, engagement, rates, and audience interests. You can even leverage advanced search features such as hashtag search, influencer mentions, handles, and account names. If you are low on time, it's best to acquire an agency to help meet your influencer marketing goals since they're the industry experts.
Your Output
Output includes activities that have converted into engaged and activated influencers to keep track more efficiently. These are the things that must be measured when it comes to output:
How many influencers have accepted your invites to events?
How many influencers turned up for your event?
How many influencers joined your influencer program?
How many influencers engaged with your brand after you sent them a DM?
How many relationships did you manage to connect with or build?
By measuring all these output factors, it should help you figure out how effective your efforts were during the initial stages of your influencer marketing campaign. Would do you so much good to keep track of the slightest of things.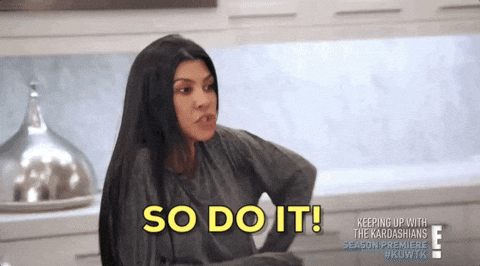 Your Outcomes
The outcomes of influencer marketing campaigns are related to the final results of the campaign. As mentioned in the previous topic above, metrics such as brand awareness, sales, lead generation, and more are outcomes of your influencer campaign are usually associated with your goals.
For instance, if your campaign goal is to generate sales, the result of your influencer campaign should be focused on conversion and sales. Keep it simple and avoid having too many goals to hit.
Your Engagement
Covered in the previous section, your engagement rate is one of the most important metrics to track your influencer's value and efforts.
Gives you an idea of the percentage of the influencer's audience who interacted with your sponsored post.
The formula for your engagement rate is the total number of engagements such as likes, comments, shares divided by your number of followers. It's the most crucial formula you're going to have to keep track of and you can easily calculate it on your own without using a social media analytics tool.
Your Click-Through Rate (CTR)
Through your click-through rate, you can find out the percentage of your target audience that acted on a decision you wanted them to take.
To calculate your click-through rate, you can use this formula:
Your Cost-Per-Click
Your cost-per-click is another metric that will lead you to the cost for every click that you get on your link in the influencer's post. The lower the cost, the more cost-friendly it is for you.
This is the following formula for Cost-per-click:
 Your Awareness
As mentioned in the previous section, when your goal is to build awareness for your brand, you will need to keep track of key performance indicators (KPIs) related to awareness for influencer marketing. Here are some important ones to refresh your memory:
Shows how many people have been exposed to your post created by the influencer. The potential reach of every campaign is equivalent to the number of followers the influencers have.
It's rather tough to estimate the exact reach of every campaign, so that's when we track our impressions. This is the number of times people were exposed to your post.
This one is another important awareness metric to track. It shows you how many new followers you've gained throughout the influencer marketing campaign.
Influencer campaigns can help you drive traffic to your website and increase your lead generation and sales. It is also to check the growth in your website traffic. Why? Because sometimes the link clicks may not always convert into website traffic as some people bounce away to another site before your site opens successfully. This is probably why 40% of brands make it a point to track down their website traffic to determine the success of their campaign. 
Sales
One of the most important metrics you need to track for influencer marketing campaigns is your sales, which is essentially the main point of your campaign. The end goal of any business is to generate revenue and sales from marketing.
Here are major KPIs to keep track of:
This KPI gives you the number of new leads generated from your influencer campaign. When you get targeted leads, the chances of getting more sales from them will increase too.
This is a direct KPI that you need to track as it gives you the number of sales generated by your influencer campaign.
The revenue can help lead you to figure out the ROI of your influencer marketing campaign in financial terms.
User-Generated-Content
Content generation is an important metric you need to use to track your influencer's efforts. If the influencer's post content is relevant to your brand online, the chances are that their social media followers may end up creating content similar to the influencer's topic too.
Your social media followers might use your branded campaign hashtags in their content marketing efforts.
This user-generated content is extremely valuable as the earned value that has been generated by this content will increase brand awareness, authority, and trust because it's coming from your audience.
The Impact of SEO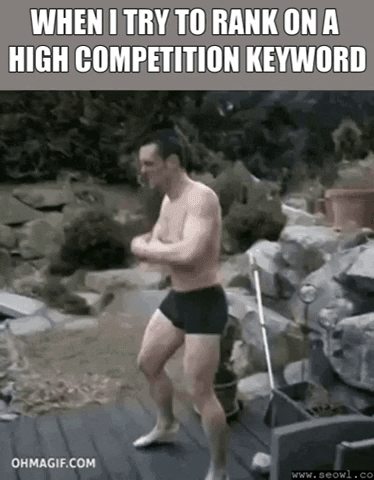 When a social media influencer includes your website link into their posts, many of their followers will click it and be directed to your website. This will help increase your page views.
Furthermore, the high-traffic means that your time on site and bounce rate metrics will be impacted in a positive way.
All this will help improve your SEO and when your social media influencers add links and specific keywords to your website in their blog posts, it will give you some backlinks and traffic that contribute to your SEO and improves it as well.
Conclusion
I know it's been a long journey and the process to a winning influencer marketing strategy seems difficult, but the truth is it's no easy feat when another human is involved. It will be much easier to work with robots instead, but that probably won't work as well as real influencers because it will lack the human element which is what draws our audience — the human experience — the human touch. That's what we all want.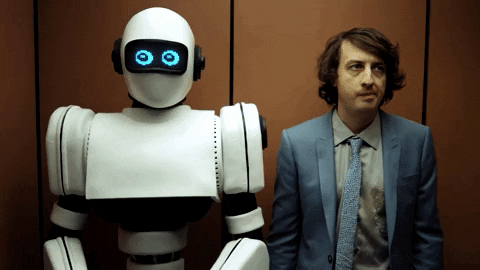 Influencers aren't going anywhere and are definitely here to stay because we can relate to their relevant content such as their human emotions and thought process when acting on a buying decision.
Like any social media strategy, you marketers or business owners must be ready to adapt to change, because digital marketing is ever-changing and influencer marketing might be exposed to a different type of process in years to come. So what are you waiting for? Jump in when it's still hot!
Now, you're slightly seasoned with information on influencer marketing and understand that setting up a campaign is the same as any marketing campaigns which starts with research, setting a campaign budget, goals, and objectives, review and revise your plan, and conclude it by measuring and tracking your campaign progress to heighten the chances of success.
Good things don't come easy and influencer marketing campaigns are certainly quite a tough cookie to crack, so once you've got the flow down, you might find yourself creating more than one influencer marketing campaign.
If you fail your first attempt, don't take it to heart because marketing is all about trial and error. If you never try, you've already failed to adapt to growth.
If time is of the essence for you to find the right influencer for your brand, leave the search and critical thinking to our digital marketing specialists.