Social Media Marketing and Social Media Advertising: How to tell Them Apart?
.
So, if one of your clients were to ask you what the differences are between social media marketing and social media advertising, can you give them a firm answer without the slightest hesitation?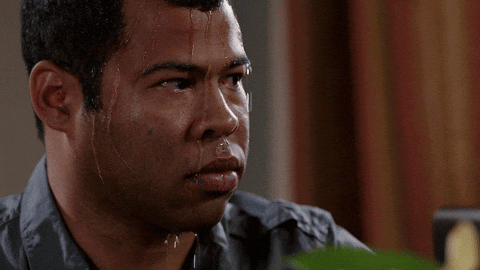 It can be tricky when you're trying to decipher the digital marketing ecosystem and under it lies social media which plays an integral part of it.
Therefore, every marketer, entrepreneur, business owner of all scales must get to the bottom of this and brush up on their digital marketing vocabulary. This slight slip-up stays between us, I promise.
If you don't know the difference between social media marketing and social media advertising, no need to feel inferior or foolish, it's okay to admit it because it's a common misconception, I kid you not.
The information given online sometimes can be confusing, especially if you're not quite familiar with the digital marketing spectrum and it certainly doesn't help when some blogs use these two terms interchangeably as if it were the same thing — because it's NOT.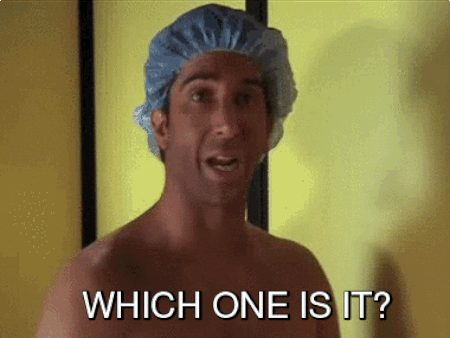 What is social media marketing?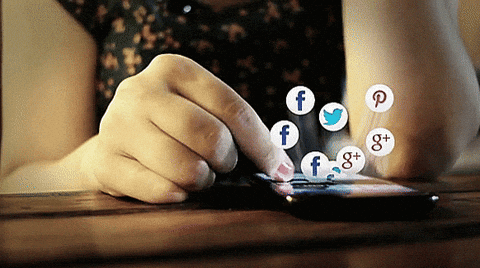 Social media marketing or SMM is an important aspect of any digital marketing strategy and is a form of internet marketing that involves the act of creating and sharing content across social media platforms to achieve your marketing goals. Social media includes posting captions, images, videos, and any format that is shareable across social media platforms such as Facebook, Instagram, TikTok, Twitter, LinkedIn, and many more to drive engagement by interacting with your audience and in turn, increasing your following.
How social media works is that it begins with creating a brand profile or a page on networks you deem relevant. The social networks you choose to be on will depend entirely on the industry you and your target audience are in.
On these social media platforms, you need to start interacting with your audience on the platform by liking, commenting, or sharing your content and most importantly getting your content out there for your audience to see. The type of content you share and post must be relevant to your industry, I repeat.
For instance, if you're running a B2B business, the most relevant network for you to be present on would be LinkedIn since you're a part of the largest professional network in the world that connects you to other business professionals. Or if you're in the interior design industry, you might want to share your crafts or be active in lifestyle platforms like Pinterest or Instagram, which is where your expected audience is most of the time based on their interests.
Stressing out already on social media marketing? Stress no further and let's talk social today.
Social media is a powerful marketing tool that has become one of the main sources of marketing for businesses of all sizes to reach their prospects and customers. Based on statistics, there are 3.78 billion social media users and is projected to grow to 4.41 billion users by 2025.
Believe it or not, your customers are already interacting with brands through social media and if you're not reaching out to them directly through the social platforms mentioned above, then you're about to miss out on great opportunities!
Great marketing on social media leads to success by building an empire of loyal brand advocates that even leads to driving leads and sales for your business.
If you're still wondering which social media platforms are the most effective for your industry, learn more about it here.
Why do social media marketing?
One of the major principles of marketing is inbound marketing which is bringing your customers to you. There's a chance your ideal audience is using social media and generally, a large chunk of the population is which makes it a must for you to build an online social media presence if you want to attract your potential customers.
Social media advertising also referred to as paid social involves running paid ads on various social media platforms, such as Facebook, Instagram, Twitter, LinkedIn, Pinterest, and etc.
Social media advertising commonly includes native ads, banner ads, boost posts, or to like campaigns. They often run on a Pay-per-click system or cost-per-impression payment basis.
You can utilize social media advertising to promote content such as blogs, whitepapers, or a "How-to guide" that your company has created. You can also choose to develop your ad around the content you're offering or to maximize your reach by boosting the post to increase the chances of your content reach, which in turn will generate website traffic and conversions of visitors to potential leads. Want to find out more about creating killer social media content? Read this.
Why do paid social?
Why do paid social? The answer is targeting.
Usually, with paid social media posts, it doesn't generate much reach on its own and is unlikely to gain much organic traction. With paid social, you aim to target specific audiences only and it also depends on the platform you're doing the targeting on, you can target audiences by several determining factors, such as:
Age
Gender
Location
Search history
Interests
Activities
Sites they most frequent
The device used to access apps
The company they work for
Their job title and more
Since you're paying by the number of clicks or impressions (number of views) your ad gets, you want to make sure you're maximizing your potential from your social media ad budget which means you want to target only the most relevant people to see your ads. This is why paid social is a high-ROI advertising strategy for your marketing campaign, which ensures that only the most relevant people (aka, your ideal customers) see your ads. This makes paid social a high-ROI advertising strategy.
In addition, social media analytics today enables brands to understand more and go in-depth about their audience. It also saves time as it points brands and their marketing efforts in the right direction for more reach, to increase their engagement, and to generate their ROI.
What are the differences between social media marketing and social media advertising?
So, now that we've defined what social media marketing is and social media advertising is, it is crucial to identify advertising as a form of marketing that utilizes ads such as paid ads that appear on different platforms.
Let's get the facts straight — not all marketing is advertising, but all advertising is marketing. Roger that?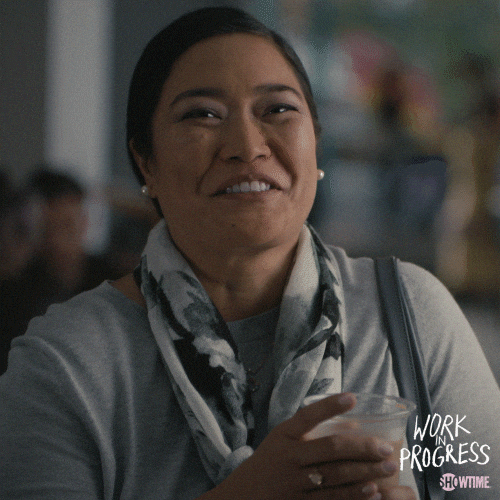 When we talk about social media marketing and social media advertising, we are referring to how advertising falls under the marketing umbrella which is a difference between unpaid and paid tactics of marketing with the use of social media.
Now, to clarify further, most marketers and business owners just want to know which is the more effective method to generate traffic and customer acquisition? Which one should businesses invest their time and effort in?
Organic Social Media Marketing
When it comes to the social ecosystem, there have been debates on which one works best for your overall marketing strategy, organic marketing, or paid advertising. Holistically speaking, they go hand in hand. But, if you're asking which one provides more value for your business for your social marketing strategy, let's make that comparison so it resonates with you.
Firstly, marketing is a maze and in order to win it, you must comprehend the rules of the game. Not saying you need to be a genius, but you need to make effort to observe how the digital playground works. Let's talk about how social algorithms work to maximize your organic traffic to your site.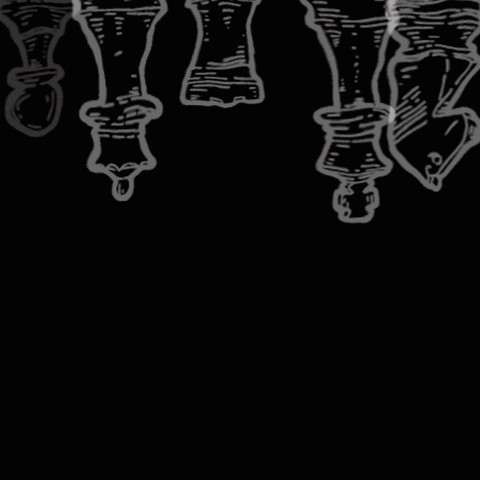 Of course, I don't expect you to be an algorithm expert the minute you finish this blog, as a marketer or business owner, you need to understand that the algorithms work differently on each platform. It's important for you to be aware of this because if you know how to work around these algorithms, you'll be at the top of your game and way ahead of your competitors.
For instance, on Facebook, the determining factor that affects the rankings of a post is the relevancy score, but on YouTube, the total watch time of a video per session determines whether or not it's a recommended video or not.
These algorithms tend to change from time to time and that's when it gets more difficult for marketers to track how each platform's algorithm works regularly.
Apparently, Google's algorithm is designed to give users the best experience, making it the main goal of every marketer or business to promote quality content only to a relevant audience.
At the end of the day, what wins these algorithms over in terms of organic social media marketing is to create quality content that is informative, inspiring, entertaining, and relevant to your audience.
Let's understand the benefits of social media marketing
Now that we've gone through a light observation on algorithms, we can see where it would be beneficial for organic social marketing to generate traffic to your website:
Make sure your target market is social media followers:
When identifying a specific target audience segment, look for people that fall into a specific demographic group such as age, location, and etc to market your products or services so you will know who your organic audience is and what aspects of your brand interest them.
It's difficult for small businesses with a limited budget to invest in paid social ads consistently so most companies tend to opt for organic social marketing to understand more about their loyal following and try to direct them to their website.
There is no shortcut when it comes to gaining social followers and turning them into website visitors, it's not that simple because it requires thought and intent with your content to direct traffic to your site. If your content doesn't resonate, try to reflect on your audience's interest and pain points and once that's solved, keep up with the consistency and you will slowly observe sustainable traffic and that will last.
Let's take a look at Microsoft's Instagram channel and how they share inspiring stories of people who embrace Microsoft technology to pursue their passions and live a fulfilling lifestyle with Microsoft products. This encourages viewers and invites curiosity with the art of inspiration and a compelling story angle.
Paid Social Media Advertising
There are different minds worldwide and some social media marketers or businesses believe that paid social ads deliver results. That is probably true but not entirely. Investing just on social paid ads will not get your brand far. You should be focusing on the quality of your ads and aim for making them click-worthy.
Slowly getting the picture here?
Your return of investment of your paid social ads largely depends on the quality of the content you create. Do they spark curiosity in your audience? How relevant are they?
To maximize your social media marketing ad spend, you must ensure the ads are good to go with a proper call-to-action, relevant keywords, catchy topic, attractive imagery, and other marketing attributes to make your ad enticing for the viewers to direct them successfully with a link to your website or specific campaign landing page — whatever the goal is.
Let's understand the benefits of paid social marketing ads
Here are some ways where a social media marketer or business must opt for paid social ads instead of going with organic social media marketing:
To create brand awareness:
In order to create brand awareness, marketers or brands simply can't sit around and wait for the magic to happen when nobody is aware of your existence. This is when paid social ads come into the picture to grab eyeballs in a short span of time. This will be great for short-term contests or campaigns where the duration lasts a week, a month, or several months and you intend to build your brand awareness more.
 Drive traffic instantly to the site:
Paid social media marketing delivers instant results the moment your ad goes live on the social channels, you can see the number of visitors on your website. Paid social ads are most useful when you are conducting a launch of a new product or service and you need to blast it out to the public.
When targeting a specific audience segment with optimized paid social ads, you are able to target a specific type of audience based on their demographic or location details. These segmented audience groups will most likely click on your ad and visit your website if you targeted them specifically because they are looking for certain products and services or whatever your business has to offer.
This is a very effective tactic that works on me all the time! Always keep in mind that a social media user needs to know about your special promotions or limited-time offer before the expiration date — like way ahead of it! Posting ads on your social pages ahead of time to create a sense of urgency that you're offering a great deal only for a short span of time.
Let's check out this limited-time offer Sun Basket ad on Facebook.
 Take a look at this comparative chart by digital marketing agency, Synergy XYZ. 
As you can see, it takes two to tango from the above-mentioned factors. It's all about analyzing your competitors' social media marketing strategy and what industry you're in.
There is no such thing as one strategy for all. Different industries and businesses of all scales all differ and one social media tactic might not suit all businesses just because they worked on one.
It's best to do a lot of experimenting and testing when it comes to social media marketing and also monitoring your competitor's social marketing activities and most importantly what interests your audience.
Observe the posts, social media channels, and types of campaigns going on out there.
If you need professional help to execute your overall social media marketing strategies, hire the right experts.
Conclusion
In a nutshell, social media marketing and social media advertising are both important aspects of social media.
However, do keep in mind that when it comes to social media marketing (free or paid ads), there are three main factors that matter:
Time spent by users on your post.
Your engagement rates (posts, likes, shares, comments).
How relevant your post is.
And just to be clear, social media advertising is a spec in social media marketing and plays an important role with paid ads. They both have advantages and disadvantages for your business. You just need to know when to balance it out with what's relevant to your target audience.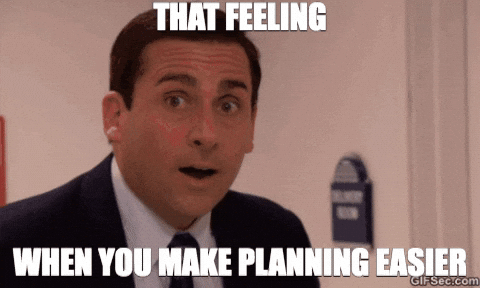 Want to integrate social media advertising into your overall social media marketing strategy? Let us help you.