The Many Benefits Of Messenger Sticker and GIF Marketing
Introduction to Stickers and GIFs
We are now living in a digital era, those days of collecting sticker books and exchanging them with friends were a fun and memorable part of our childhood days — but are more or less obsolete.
But now, when you come to think of it, the reason behind the success of anything these days happens through digital marketing efforts — via the virtual form of stickers and GIFs that recapture old school nostalgia in a technologically savvy and charismatic way that ignites the spark in you— and anyone with emotions (I hope).
Today, sticker and GIFs marketing play an important part in the way brands communicate with their target audience digitally. Stickers and GIFs make information more beautiful, easy to understand, and is interactive — hence, creating value.
According to recent statistics, the most popular global mobile messenger apps based on monthly active users are Whatsapp at the top, followed by Facebook Messenger. Whatsapp messenger has secured 2 billion users worldwide and that access the platform, making it a lucrative messaging app. In 2014, Facebook bought over Whatsapp for a whopping 19 billion U.S. dollars. An instant messaging app like Whatsapp and Facebook messenger apps offers real-time transmission via the internet and the emergence of smartphones in the market has presented opportunities for mobile apps, free social messaging, and chats as a more frugal alternative. These social messenger apps offer a wide array of features such as chats, the exchange of videos, audio files, stickers, GIFs, and emojis included in the equation making it highly interactive for users to communicate.
Based on the GlobalWebIndex statistics of users aged 16 to 64 years that use mobile apps by category worldwide indicate that 89% of them are active on messenger chat apps and 89% on social networking apps which clearly show these two categories dominate the market.
To top the stats further, Facebook recently acquired company Giphy for 400 million, Giphy serves as a search engine and database for short looping videos that are called GIFs.
According to Instagram's head of product, the main reason behind this acquisition is that Facebook has intentions of building more seamless integrations between products to enhance their stories, stickers, and get access to Giphy's technology and content library to make it beneficial for companies that depend on Giphy for their GIFs.
Facebook is currently the world's leading social network powerhouse and this signifies the importance of prioritizing mobile messaging apps with features like Stickers and GIFs due to its popularity with brands and to meet the demands of every user. More and more people are on these social media apps nowadays and it is clearly proven that stickers and GIFs play an integral role in the way we all communicate.
What are Stickers and GIFs?
Stickers come in the form of small little cute illustrations that are usually available for free, but some can be sold for a small fee. The 'stickers' concept started in Asia and its rise to popularity started from a Korean developed mobile messaging app called Line in 2011 and is now available in big apps like Whatsapp, Facebook. Instagram, etc. You have probably been exposed to a sticker recently, like a zombie or cute colorful sticker while chatting with a friend on Whatsapp because sometimes it is a funnier and more precise way to express the way you feel, instead of the use of words only.
GIFs stand for Graphics Interchange Format which is a series of images or video clips that are on a constant loop. They have a quirky sense of personality due to how it showcases its message.
Its small file size makes it highly shareable and useful to make the downloading process a smoother one and easier to pass on or upload to messaging apps, websites, blogs, etc.
There are three main categories of GIFs:
• Video-based:
One of the most traditional forms of GIF that you've probably seen circulating around your Whatsapp or Messenger chats. It usually features short clips of video content.
• Animation based:
Similar to video-based videos but the content is usually kept short in the form of an illustration or an animated image.
• GIF Stickers:
Animated illustrations, images, or text blocks with a transparent background used to cover an image or video, similar to stickers.
.
11 benefits of Messenger Sticker & GIFs Marketing 
1. To communicate an emotion
Sometimes, texting can be so boring to look at and they don't exactly convey the message of how you're feeling at that point in time and trying to communicate your point across might not be as accurate. But, once you slide in a sticker/GIF,  it immediately lifts the conversation on Whatsapp messenger between you and the recipient.
For instance, if you're feeling super ecstatic about something and you want a friend to know, so you send a sticker that is almost close to expressing how you feel.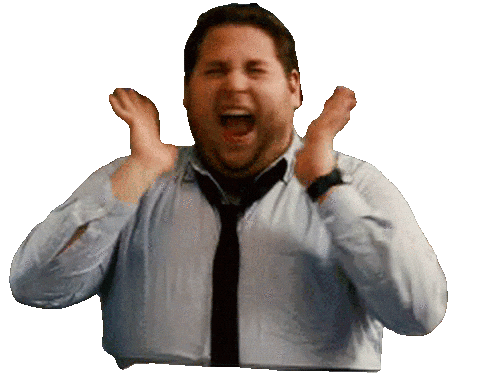 2. Easier to process
According to statistics, the human brain processes an image 60,000 times faster than text, and that 90% of information that is transmitted to the brain is in visual form. Humans formulate images quicker than they do with texts.  Sometimes, stickers/GIFs can be super useful when we are on the go or busy making our way and need something more instant than a long text, so it would be easier to send an image, sticker/GIF, or anything else rather than type away.
It would be advisable to send them a sticker/GIF that shows you're occupied if they are urging you for a response. Not replying to them is not a bad thing, but it's not nice to keep people waiting. Just drop a sticker that says see you soon! Problem solved!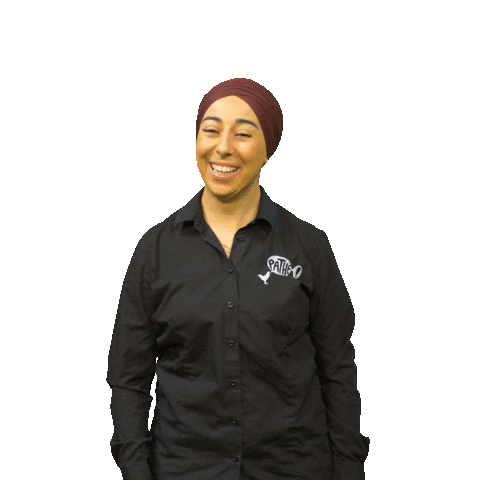 3. Self-expression
Stickers are such a good way to express how you feel or to create your own unique communication style. It's healthy to incorporate self-expression into your daily messages to make it seem more real and personable.
Brands like Adidas take their sticker/GIF marketing to another level by customizing stickers/GIFs and Adidas absolutely loves using Stickers/GIFs to express their individuality and creativity as a brand. Take a look at Adidas's Sticker/GIF.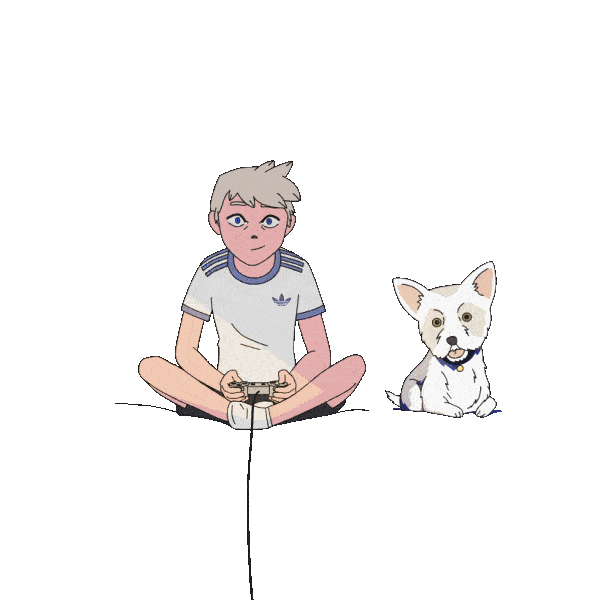 SOURCE: Ninja Adidas Sticker by Adidas
This allows anybody to personalize their messages and utilize it as it's a very powerful stamp.
4. An ideal option for marketing
Social messaging apps like Messenger or Whatsapp play an important role in the way we communicate with friends and family. Stickers/GIFs can be a good way to break the ice sometimes during an awkward situation or to prevent further misunderstanding. It sets the tone and gets the point across.
Stickers/GIFs are perfect for brands promoting their products in a more subtle manner and there's a chance that they will go viral.
After downloading a sticker pack/GIFs, there's no limit to how many times you can use it and it makes it more valuable when you receive a sticker/GIF from a friend than from an anonymous contact. Marketers use this because it isn't hard-sell like the other pop-up ads, plus our friends sent it to us so it becomes more valuable in the person's eyes.
With stickers/GIFs, you can send it via Whatsapp or Instagram depending on the objective. Whatsapp is more to personal messaging and Instagram is more to a public audience you want to communicate with in the form of questions, polls, etc. The sky's the limit here.
A great example of sticker marketing in Malaysia would be the brand Acson with its cute sticker pack available for people to retrieve. Despite it being categorized under consumer electronics, Acson still managed to engage with an agency in Malaysia to create branded stickers for them that can be downloaded and used for their customers to form a stronger brand connection. Customers will then use it with their friends and the cycle will repeat if your stickers appear attractive to them.
Acson's sticker set created by the agency, Synergy XYZ garnered over 20 million views on Giphy. If you would like the same for your brand. let's get in touch!
5.  Get Results
Animated stickers/GIFs are great for increasing your awareness digitally and to highlight the important details of your product, giving your audience a closer look by showcasing its benefits. Good for promoting your products or spreading awareness about an upcoming event via Whatsapp, Messenger, Instagram, Facebook, etc.
According to Hubspot, 70% of businesses invest in their content marketing efforts which comprises mainly visual marketing strategies.
It is also proven that big names like Twitter, Amazon, Dell, and etc have obtained great results from including stickers/GIFs in their email marketing campaign. Dell has obtained a 6% increase in open rates, 42% increase in click rates, 103% increase in conversion rates, and 109% increase in revenue. These statistics are insanely true. What more when it's on a more direct messenger platform?
Another effective way is to slide in branded content into messaging apps and chats with the use of GIFs across these platforms that GIFs integrate with. Brands such as Bubly under Pepsi have witnessed a jump in their market share from 2.3% to 6.5% in the seltzer division and have garnered over 8 billion impressions through attractive GIFs which indicates GIFs marketing is a highly effective way to reach your audience. All the big brands have invested in GIFs marketing to create and maintain a vibrant branded experience for consumers to make their brand more likable and memorable.
Check out Acson Malaysia's likable GIF!

6. More cost-effective
Video animation is great but can be a little pricey. A good alternative to counter that would be to utilize stickers/GIFs due to its easy and quick to create and absorb nature to avoid blowing your budget. Plus, it is widely popular and used in social media messenger apps such as Whatsapp, Instagram, Messenger, and more.
It can be used to increase awareness without having to risk jeopardizing your marketing budget. This is by enabling GIFs among group chats or any type of Messenger communities, friends, family, etc.
7. Multiplatform use
Stickers/GIFs are not just for fun; they mean serious circulation! Due to its shareable nature, you can easily share it on many social media platforms such as Whatsapp, Instagram, Facebook, blog sites, websites, email newsletters, and more. The possibilities of spreading it across all platforms will do your marketing so much good.
Another exciting thing about it is that you can convert stickers into GIFs for more brand exposure and awareness.
Here's an example of how Acson turned their sticker into a GIF format.
When stickers like Acson's are converted into GIFs, they can create more awareness and be circulated throughout more channels such as
Insta Story, Skype, Messenger, Facebook Post, Facebook Comment, WhatsApp, etc. In result? You end up boosting your awareness! Try searching 'Acson' in your social messaging apps today!
Tempted to have your own set of Stickers/GIFs for your brand too? Synergy XYZ can help you design, conceptualize, and strategize what's best for you.
8. Mobile & Internet Friendly
Stickers/GIFs may only last a good few seconds and for good reason.
Its small file size is an advantage and allows a seamless downloading and uploading process, as compared to loading a heavy long video on your mobile and other devices.
For this reason, stickers/GIFs are the easiest way for marketers to promote their brand by uploading them into messenger apps, websites, blogs, and other social media sites effectively.
Convenience is key for all, therefore sometimes it would be easier to capture your audience's attention with a quick sticker/GIF instead of turning them away with a slow-loading video.
Time is of the essence here.
9. Interactive & Easy to Remember
There's no better way for brands to get personal than with the use of quirky and memorable stickers/GIFs that can help build a connection with your audience, even though it is a simple emotional connection, there's power in that message.
Statistics state that 80% of people recall what they see visually and 20% remember what they have read. Now we are in an era where what you see is what matters. 
Here's a great example of Foodpanda's take on GIFs partnering with famous Japanese comedian, actress, and fashion designer, Naomi Watanabe to create an unforgettable GIF with their brand color in the background.
10. Potential to go viral 
These use of stickers/GIFs have a high possibility to trend and go viral, with millions of downloads or uses. However, it all depends on the big idea behind these compressed GIFs that make all the difference.
Stickers/GIFs have opened new doors for brands to directly communicate to their consumers without being at a loss for words.
Stickers/GIFs are the perfect media to translate words into full-fletched personality and have that feel-good factor. People love this because they can express who they are by sending GIFs from TV shows they like, quotes that they believe in and the various pop culture aspects that play a role in their daily lives and share it among friends, family, groups, and this is how it usually goes viral.
11. Creates a community
When a brand manages to build a community of loyal followers, as a result, they convert these individuals into a social army of brand ambassadors that willingly spread the word around. If these people appreciate your content, they naturally want to share it with their friends who are within their social circles and share similar interests. This is why sharing your brand's Sticker/GIFs is very ideal for your marketing, because once you share it with your target audience, if they enjoy it, they'll share it around for you and their friends will do the same because it's coming from someone familiar and of similar interests.
For instance, take a community of shoppers that like to share information on the latest sales and products. An interactive brand like
Shopee is one of the leading pioneers in terms of content marketing and ideation. Plus, if there's a community with any addiction, being a shopaholic is one! Once there's a community of shoppers, they will spread the word around by sending these GIFs to friends, family, colleagues, you name it! Take a look at their interactive GIFs! I think it's wise for brands to include a mascot with speech bubbles so your customers can save it into their mobile phones and easily use it as a personal greeting as well.
Tips on using Stickers/GIFs for Marketing
The main mistake most brands make is that they have no strategy at all with what to do with their stickers/GIFs and just simply dive in. Don't.
So, before you start with Sticker/GIFs marketing, here are some useful questions to ask yourself.
1. Why do you want stickers/GIFs?
Is it to increase awareness?

Is it a top of the funnel strategy?

Is it to upsell?

Building relationships with your customers?

Building value for your brand?
2.

How are you going

to integrate them into your overall marketing strategy?
This is an important aspect of how you're going to use them because stickers play a different role at different parts of the funnel, so you need to find out how you're going to design, conceptualize, and strategize it.
3. How are you going to measure the success of your sticker/GIFs marketing campaign?
Is it going to be measured by a post on Instagram?

People, mentioning "Hey, I saw your sticker/GIFs around!"? 
.
Using the Right GIFs for Your Campaign
Use video-based GIFs if:
You intend to reach consumers when they are having conversations on messenger or messaging apps like Whatsapp.
You have existing video content to use or have a team to create video content.
You want to make it easier for your audience to express their emotions with GIFs with the most realistic human expressions, such as awesome, love, angry, confused, and all types of other emotions humans can relate to.
Use Animation-based GIFs if:
If you're looking for more creative ways for you to get your brand message across.
When you want to reach your consumers when they are using messaging apps.
You want to help your target audience by using your brand in a fun way to engage with their friends or family on messaging apps.
Use Sticker GIFs if:
You want to target audiences that are on social media platforms like Facebook, Instagram, etc.
You want to create another interaction base with your consumers on other social sites.
You want your audience to share your brand with other followers on social media platforms with a "Story" feature option.
Conclusion
To wrap this up, Stickers/GIFs have played an active part in our daily lives and in how we communicate with others on messaging platforms such as Instagram, Whatsapp, and more.
Sometimes, it brings us even closer to our friends when we can encourage them with an empowering sticker or GIF to brighten up their day. This applies to our customers too and allows you to provide top-notch services and build relationships to keep them satisfied and engaged— in hopes they will return the favor by spreading positive things about your brand.
We have given you the breakdown of how stickers/GIFs marketing is beneficial to your marketing campaigns, as it is viewed as a budget-friendly alternative and it helps your brand express your creativity and authenticity which appeals to your customers and makes your brand stand out from the crowd — which can be a challenge.
Not sure where to start? If you want to take your marketing to the next level of creativity with Stickers/GIFs, let's get in touch!