24 Types of Video Content to explore: Get your audience hooked!
Some people prefer to read text-based content, but according to Statista, in 2019 alone, 2.63 billion (33.8 % of the total worldwide population) of internet users worldwide of all ages watched streaming or downloaded videos from their devices at least once a month. And this number is projected to increase to 3.14 billion (40.3% of the total worldwide population) by the year 2023. Let's refer to the chart belmow.
SOURCE: Number of digital viewers from 2019 to 2023.
What's next, world domination? Stay tuned to find out why video content is a crucial marketing tool for marketers, entrepreneurs, and businesses of all sizes.
Why is video content important?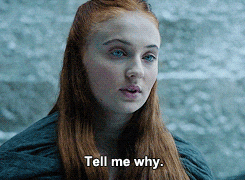 We might not feel the impact just yet, but video content plays an integral part in any content marketing strategy and can help you promote your brand more effectively than other forms of content. Most people enjoy watching videos and tend to purchase products or services by consuming video content. The power of video marketing is felt throughout a buyer's journey in marketing. Still not convinced?
Let's check out these sexy statistics to convince you:
90% of internet users worldwide aged 16 to 64 watch online videos and 51% indulge in vlogs (video blogs).
55% of consumers demand more video content from a brand or business they support.
Video is seen as a powerful tool and 87% of marketing professionals use video as a marketing tool to improve user engagement and build brand trust.
According to Animoto, 2018, videos are a consumer's favorite type of content and 73% of consumers claim to be influenced by a brand's social media presence when making a buying decision.
The average person will spend about 100 minutes every day watching online videos (a 19% increase from 2019).
It all comes down to the ROI, no other questions matter, and 88% of video marketers claim to be satisfied with the ROI of their video marketing efforts on social media.
Video marketing generates 66% more qualified leads per year according to Optinmonster, 2019.
93% of brands claim they got new customers due to video content on social media.
As of 2020, YouTube will be the most popular video-sharing platform for marketers, with 88% planning on using it and the second platform would be Facebook, at 76%.
8 out of 10 people have purchased a product after watching a brand's video.
96% of customers turn to videos to learn more about the product or service.
According to Limelight, 2019, users spent a weekly average of 6 hours and 48 minutes watching videos online.
Cisco's annual report 2018 to 2023 indicates that in 2022, 82% of the global internet traffic will stem from video streaming and downloads.
You can't deny these statistics because the numbers don't lie! And you know for a fact when giant brands like Google claim that video marketing is indispensable, you're going to want to follow suit.
Based on research by Google, video content is an influential marketing tool for internet users and serves as a shopping list of things they need to purchase or the go-to source for product reviews to give them the added confidence to go through with their purchase decision.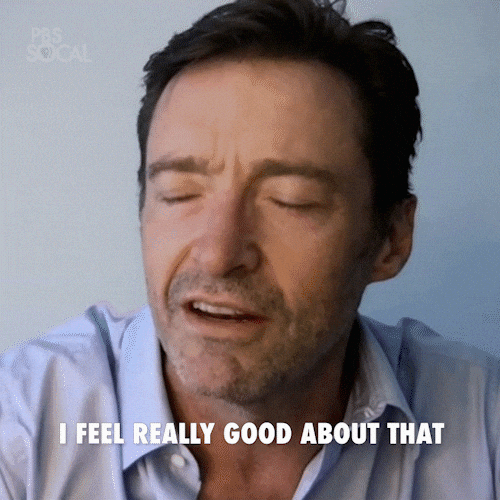 Naturally, a majority of us turn to video for entertainment, to self-educate, to learn how to pursue a hobby further, and there's more to video than meets the lens and hitting the record button — it's highly engaging, it evokes emotions, and is inspiring! All these attributes make your brand image look good.
Now that we've given you all the juicy facts, it's time to explore the types of video content out there for your business.
 24 Types of Video Content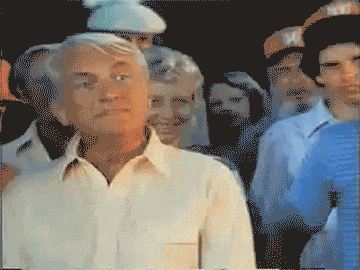 1. Storyline Commercial 
Storytelling is the ultimate bestseller when it comes to enchanting your audience with beautiful imagery and the sweetening of words. When you put these two powerhouses together, you get something magical altogether. It's like combining your marketing campaign with a solid brand story-telling.
These types of videos work well for any industry that dares to be creative and with the capabilities of putting up videos for free on social media channels like YouTube and marketing them across channels, how could it not blow up?
Petronas Malaysia has always been doing beautifully crafted and meaningful commercials since forever. Here's one for CNY 2020. Adding elements of family and rich in meaning.
"Big or small, every family member plays a role. Yes, even your beloved kepoh aunty. Imagine how quiet Chinese New Year would be without her. Gong Xi Fa Cai, from all of us at PETRONAS" is their Chinese New Year caption. Let's take a look.
If you're interested in Storyline commercial type videos for your brand, our creative agency can create something inspiring for your audience too!
2.   Product Commercial
Product commercials have the main goal in mind and that is to highlight the features of the product to make it seem valuable and promising to the viewers.
A product commercial video can be considered a good explainer video that effectively showcases the benefits of the brand and the product.
People are more likely to digest the information better via a product commercial rather than reading text. At least, you get the best explanation with video and you can envision yourself in a scenario where you will be using the highlighted product.
Here's one by Malaysian brand, Kapten Batik in collaboration with Sony a6500 canera.
3.  Music Video
A music video or a song video is a short film that integrates music, a range of styles of film, and the main music element from the track. The great thing about these music videos is that they can be highly creative and abstract by integrating a story into a short film,  depending on the artist and the director. It captures a blend of pop culture in various times with its thematic approach with added song lyrics.
Here's an inspirational and highly imaginative video by Watsons incorporating a dramatic and humorous theme and effect for Chinese New Year. It's got that Kungfu Hustle type of feel doesn't it?  It's just so much fun to watch and most can relate to family drama during CNY too. The right kind of music video to usher in the Chinese Bew Year, don't you think?
4. Public Service Announcement Video
A public service announcement is a short informational video with a goal to raise awareness and educate the audience about an important issue.
Here's a simple and slick video from the Malaysian Government in raising awareness and educating the audience regarding safety issues like an Airbag replacement.
5.  CSR Video
Corporate social responsibility video is one that has the management concept where companies integrate their social and environmental concerns in their business operations, this can be in the form of supporting a charitable cause, donations, and any action that benefits the public.
Some of the most popular CSR activities are the philanthropic ones that include volunteer efforts, wildlife preservation, or a cause like stopping domestic violence or animal cruelty. The advantage is, if your company feels the need to make a good image of yourself, it doesn't have to be 100% relevant because giving back to the community is always a positive thing and it definitely polishes your company image too.
Here's an example of Genting Group and how they are doing their part to give back to the community.
6.  Corporate Video
A corporate video is usually created for financial results to stakeholders or to highlight an initiative of the company. These types of videos usually include employee training or promotional videos of their products and services.
7. Interactive Video
Interactive videos, known as IV is a type of digital video that encourages the audience to interact. They appear like regular videos but include areas where you can be involved by clicking or have hotspots where you can click and perform an action.
Here is an example of an interactive video from Netflix to promote the show starring Bear Grylls in Call of the Wild — an interactive video. It invites the audience to take part on YouTube. Watch and take part to find out your fate when it's YOU VS The Wild.  in the wild! Watch out for spiders or creepy crawlers!
8. Event Video
Just like the word, event, this type of videos can come in various forms featuring an event, it could be a mixture of a webinar, promotional video, and part vlog — depending on how a brand would like to convey their company via video.
They are engaging as it could involve a massive audience and glamorous corporate event and what it's all about.
There are many ways to capture an event video, it could come in the form of Instagram Stories, trending music festivals, and more that trigger the FOMO (fear of missing out) strategy which works because most people suffer from anxiety when they aren't included in new life experiences or events, they deem makes them feel cool to attend.
Many studies suggest that FOMO is a common phenomenon among at least 69% of millennials and 60% make "reactive purchases due to this FOMO marketing. They buy a product because they don't want to miss out.
Event videos are a powerful way of bringing the party and vibe to people so the audience can feel the energy and just wish they could be there. It's a good way to tease your fans and develop brand recognition.
Take a look at Microsoft's APAC event video. Look at the crowd!
9. Webinar
Webinars is the place to offer actionable insight and to educate your audience on a large scale. Most people attend these webinars out of interest and with an eagerness to learn more about your product or webinars that announce a topic that interests them.
Usually, people use Facebook ads to drive sign-ups for a free or paid webinar, it all depends on the host, but it is a good way to leverage the traffic to generate more leads and eventually more sales.
This all depends on your intentions, either you want to sell or share something tailored to an audience you know is highly interested and focused on your type of industry insights.
Webinars are a great (usually free) live event where you set up using calendar invites, such as Google calendar so you don't need to announce it the old school way via a physical invite. This is when Google calendar comes in handy, as you can try different styles of the video in your webinar, such as:
Hosting a live FAQ session to answer customer's entries
Online product reviews with existing customers.
Roundtable discussions with several experts in your niche.
10. Interview Q&A  
Interviews are essentially my personal favorite because it reels you in and you lose your sense of time, which is a good thing because it's not easy to find something entertaining and possesses enough substance to capture your attention. It's not easy to cut through the noise digitally.
To conduct a solid interview video, you must do your research about the person you're interviewing because the questions you ask as a host will create more interesting content out of the interviewee.
They allow you to align your brand with an inspirational person or a leader that people look up to.
It helps you establish authority to interview a person of authority.
It's a very intense, yet intimate experience where someone shares their thoughts about something interesting.
The whole point is to get your interviewee to open up or to discuss topics you feel the public would be interested in and reveal some insights on trends and general topics that humans can relate to.
The best thing about interview videos is that once you've somehow established a name for your brand, you can easily create a series with different guests, leveraging on their insight to fuel your content marketing strategy.
Hopefully, your interviewees would also share their interview with their audience, which is usually the case if you're an authoritative host of a popular channel. This will help amplify your brand credibility beyond the unimaginable
Take this popular tv host, Joe Rogan, and his YouTube podcast channel. He makes good entertainment with his charismatic approach and style of interviewing celebrities and in this one, in particular, he interviews the richest man on the planet, Elon Musk. Who would skip this piece of content? The answer is nobody. It's Elon Musk, for crying out loud. Check out this interview, it's intense!
11. Behind-the-scenes 
A behind-the-scenes video is ultimately one of the most entertaining contents you can find online because it's kind of forbidden content, they don't want you to see so you kind of get the feeling you're pulling a sneak-peek and that is why it's so addictive!  Behind-the-scenes like the name suggests is a manner where you're spying on the company's employees, the way they huddle, what their lunch break is like, pranks they pull in the workplace, and all sorts of ideas that give you a glimpse or feel of their personality through the way they interact as a team.
If you want to create a behind-the-scenes workplace video, it needs to:
Give your audience some room to imagine a day in the life of your fun workplace like what's the daily protocol, routine, the creation of a product or service.
Showcase your current "amid" project or thought process of different people like a brainstorming sesh.
Interview the team and do not hesitate to be funny.
Give them some info about you, what's your story and how you feel to be working there.
Goos content makes you feel comfortable and want to be yourself, not someone else. People dig the originality angle.
Don't forget to edit the video, add relevant music, and transcribe the necessary.
Most of all, it shows your company culture and gives people some insight into what it's like to be a part of your workplace.
The perfect example of a behind-the-scenes video of a workplace is what all the Google-inspired companies aim to be one day…and that would be Google.
12. Vlogs
Think of vlogs like videos and blogs integrated to entertain. Sometimes, words are never enough, and it requires some visual assistance to hold the audience's attention span for longer. Together, they become a dynamic team.
Vlogs don't necessarily have to be fancy, and to be honest, making it uncut and raw but with organized content strategized to engage the audience is the real winner here. Vlogs can be cost-effective video content to establish your unique brand voice that resonates with your audience.
Go for the real-life approach that most humans can relate to. Not the impossible, because vlogs were meant to build strong relationships with your audience and not set repel them. Why do you think raw footage sells?
With society's standards and expectations today, it makes it harder to be true to yourself, so if you can pull it off and give your audience the scruffy you instead of the polished unrelatable fictional character they only see in the movies, they just might like you more. You don't even need a proper setup or props these days. All you need is to bring yourself, video yourself with a script in hand, all in your camera or smartphone.
This strategy is popular among celebrities, YouTubers, influencers, and entrepreneurs because one thing we have in common is that we're all human so we naturally can form an emotional connection or understanding on a day in the life of this person we are watching — we reflect subconsciously on ourselves through their content.
All it takes is documenting your journey to success, with some hiccups in between, and showing your followers what you're all about, how you deal with life, how you cope, and way more than this. A good example here is the entrepreneur, Gary Vaynerchuk, and his masterful content (swear words are part of the charm) and then he blasts it everywhere on other social media sites like Instagram, LinkedIn, and Twitter. But that's his style anyway and it has been proven successful, so why not be real, right? This is how Gary stands out from the crowd with his bold and brave move.
Want your video content to be as addictive as candy, but lost a little of that human touch? Leave it in good hands.
13. Personalized Videos
Ever seen one of these? Personalized videos are next level marketing type of videos as there's effort involved for the brand to create these feel-good personalization video types and it requires content curation, understanding of your audience, and how relevant your video content is for them.
Back in the day, personalization was not prioritized in marketing and it was all about closing a customer. Now, it's the opposite, it's all about the customer and what's in it for them. As a marketer or business. Your job is to solve their existing pain points and give them soothing answers according to their needs and interests.
As a business, you need to show that you have everything they're looking for and how you're their most reliable source of satisfaction.
According to the stats, 80% of shoppers are more inclined to buy from a company if they offer a personalized experience for their customers. This is a high percentage you don't want to overlook and instead use to your brand's advantage. 
Doesn't matter what industry you're in, every business that has a customer base can create a personalized video for their customers. Here's an example of how you make your customers feel special and that you care as a brand.
14. Contest Video
When it comes to contests or giveaways, it must always be energetic and highly creative to catch your audience's eye.
Contests are not difficult to pull off, but you must think of a contest mechanic that can easily be applied by your fans online or on social media. It needs to be as simple as possible and you must do your part to provide your audience with clear instructions if they want to win a prize your brand is offering. If the process is too complicated or requires too much effort, there's a chance your fans might be disinterested and not partake in your competition. So, the rule of thumb is to keep it easy to join and simple to follow.
Contests are a big deal on social media and are a great way to promote your brand with an attractive video about what the contest is all about, the prize to be won, and crystal-clear instructions. These types of videos can go viral as they create massive hype about your brand and is a natural magnet for people because everyone loves an easy and free prize!
Once the contest ends, you can always strategically allocate posts to create hype and suspense on the list of winners for more views with a series of simple video clips to leverage on it while it's still hot news! 
Here's a cool contest video example by Miaow Miaow and how they collaborated with agency Synergy XYZ to create the "Bola-Bola" contest that garnered over 475,000 impressions and a 20% engagement rate.
Check out how the brand Miaow Miaow teamed up with an agency for their contest campaign to create awareness and announce their rebranding for their logo and packaging and to boost sales as well. Also, where users can stand a chance to win away Adidas cash vouchers and other merchandise by just spending a minimum of RM5 on a single receipt. With the execution of this campaign, consumers will be encouraged to make purchases on Miaow Miaow's range of products. Click here to find out how they did it!
15. 360°/VR
Virtual reality (VR) is on the rise and the global revenue for the VR market is expected to surpass 21.5 billion anytime in 2021. Crazy isn't it?
However, the full-on VR technology is still in the midst of development for video content so just keep that in mind as a possibility for future marketing campaigns once it's been fully developed.
But as an alternative, 360° videos are a great alternative and offer an immersive experience for viewers as it uses fisheye lenses to place users in the center of where the action is happening, allowing them to pan around the room with their smart devices.
A good example of a 360° video would be this video from the brand Lexus, featuring ABC's popular television series, Quantico which explores the immersive effects of a 360° experience. The Quantico heroes take viewers for a ride that is intense and almost game-like as it involves the viewer in the scenes. It's pretty cool what you can do with a 360° video. Watch how Lexus did it!
I would highly recommend brands use it for the thrilling suspense effect and it would be great for sports brands, work culture videos such as "a day in the life of Joe" and filming it from a first person's perspective, and any industry events that need that additional element to stimulate their content.
16. Video Emails  
The human psyche is highly psychological. Simple things like adding the word "video" on your email subject line can increase open rates by 19% and that's better than nothing.
Here are some great ways to creating an effective video email:
Keep it short & concise: Make it one to two minutes maximum.
Don't beat around the bush: Be direct and straight to the point with a brief intro and your reason for reaching your prospects, emphasize what you have to offer.
Must include a call-to-action (CTA): A good way to get your prospects to act on an action such as to contact you, download a free guide, or follow a link that directs them to your landing page. It's almost as useful as telling them to hit the like and subscribe button if they like your content like most entrepreneurs mention on YouTube videos. 
There's a huge misconception among marketers or business owners when it comes to content, they seem to think the more you flood your prospects with content via email or any other form, the better, Wrong! It's all about adding a human touch to your content and avoid blinding your prospects with texts because it will likely turn them away from you. Instead, integrate your text with video to show you're an expressive and progressive brand.
A great example of a video email would be like the image below one.
SOURCE: Video Email.
Take this example from TouchBistro, a POS solution for restaurants and their angle with a powerful customer story, on video. It shows their software improved the customer's business financially and that most restaurant owners want to hear. So, if you can create relevant content to meet your rightful audience, you've already won them over.
17. Brand Films
Don't get me wrong, but if you can pull off great content on video, go crazy with it for all I care, only as long as it's solid, relevant, sparks emotions and curiosity then, by all means, go ahead.
Keep your email content short but your video content doesn't have to be kept short if you're trying to do some storytelling action. Everyone loves a good story.
It's true, most people have a short attention span these days, but not when you give them good video content with the right pace, thematic effects, and a story to tell. All these elements are what makes your video content magnetic and impossible to stop until you end the story.
Never forget this but your audience loves a good story, and they want to be entertained, but only with the best stuff. So, take them on a journey with a brand film. These are long-form videos that require a lot of meaningful sit-down discussion and planning as it aims to dive deep into your brand story, history, and values and with added cinematic production and intense storytelling to get your audience hooked.
The perfect example of these brand type films would be the ethical brand, Patagonia, they are just that good with their content! When I watched this brand film, I was mesmerized as it captured adventure, meaning, history, and a strong story behind it. I didn't want it to end.
18. Live Streaming
Live streaming is a powerhouse type of video content. As of 2015, "live stream" is now widely used for many channels.
Here are the stats on it:
44% of people worldwide are watching less live TV due to living streaming.
47% of live streaming video viewers are watching more live video compared to a year ago.
The hour's people view live content increased to 56% over a year.
Live streaming is predicted to be worth about $570.5 billion industry by 2021.
According to Facebook, live streams generate up to 10X more engagement than normal videos.
Live video broadcasts receive 600% more engagement than normal videos. 
According to Agorapulse, the reach for live streaming on Facebook was 222% higher than uploaded videos.
Live streaming just has a way of making people feel the sense of urgency to know what's going on and it creates a type of suspense you just don't want to miss out on. Good luck to all our FOMO buddies out there!
I think regardless of all the factual statistics, what gives live-streaming its magnetic power is the fact that live videos allow real-time community engagement and interaction, and viewers can join the conversation as the video progresses. The viewers can even engage with the video host by asking questions in the comment section for that instant gratification, which is probably better than an actual live event because you have a higher chance of reinforcing your questions and getting the answers directly in real-time.
You can utilize live-streaming videos for all sorts of content, such as:
The launch of a new product
Announce your outlet's grand opening live.
Host live Q&A sessions.
Incorporate it into a behind-the-scenes video.
The unveiling of highly anticipated tech like Tesla's latest innovation.
Film pranks in real-time.
Create more awareness about a cause.
Breaking News.
You can be as creative as you want to be but be sure to plan your content because you will be live in front of an audience.
When it comes to refreshing content, we are all about our Buzzfeed content, aren't we? Buzzfeed conducted a random but fun Facebook live experiment a few years ago to see how many rubber bands it would take to put on a watermelon for it to explode. After 45 minutes, they resulted in over 800,000 live viewers that tuned in to watch the nail-biting suspense video. Who would've thought such simple content could create so much buzz?
Animation videos are a refreshing break to take from the usual video styles. They are fun, lively, and colorful.
Instead of hiring a cast for your video, businesses of all sizes are welcome to play around with animated videos, so long as it is relevant to your industry or the content in it is. It's great for small businesses that can't afford to break the bank, as you will only require a laptop to pull it off.
However, for more established brands, animation videos help breakdown complicated information and make it easily digestible for the viewer.
A great example of this one would be the animation video called Dumb Ways to Die and I think until today, it's still hard to beat. The story behind this was that back in 2012, the Melbourne Metro needed a way to promote rail safety for their campaign and had to resonate with their audience. Everyone is used to seeing those boring safety display announcements with heavy information which the public finds boring and doesn't even bother understanding. To combat this, Melbourne Metro teamed up with an agency and created one of the best animation videos ever which turned out to be a major success and resulted in a 21% reduction in train incidents.
"Dumb Ways to Die" was awarded the best campaign of the decade at the Asia-Pacific Tambuli Awards. What started as a message about staying safe around Melbourne turned out to be an entertainment asset generating over 2.5 million views within 48 hours and 4.7 million times within 72 hours. Also, within two weeks the video had been viewed 30 million times and as of September 2018, the video received 170 million views. Wait, there's more, they also generated 200 million app downloads, a quarter of a billion video views, and 3 billion unique gameplays. Just astounding! I can't think of a better animation video that would reel in such insane results! Can you?
If you haven't heard about this award-winning idea and animation video, don't develop the FOMO disorder just yet. We've got it right here for you!
SOURCE:  Dumb Ways to Die Animation Video.
If you're looking to hire an agency that can pull off a video like "Dumb Ways to Die", let's talk creative!
20. A Customer's Story (Testimonial)
Most people don't realize this, but customers believe what other customers have to say more than you self-promoting your brand, so anything like word-of-mouth is important and should be considered or to shine the spotlight on your customers talking good about your products and brand. According to the stats, 88% of customers trust user reviews as much as personal recommendations from a friend or a family member, so even more reason to shine the light on your customers.
By doing this, you can show your viewers just how satisfied your customers are with your products and services.
Always get real customers and use the genuine approach by reaching out to your existing satisfied customers and create a testimonial video. It might be quite time-consuming to get all your customers together to create a testimonial video, but it will help your brand big time, so it's worth the hassle. You can convince your audience to do a short video by providing them attractive freebies or gifts, discounts, or whatever you think they might find worth their effort.
Here are some questions you can consider asking your customers to liven up your testimonial video:
What is your main concern when buying a product?
How was the outcome of the product?
Did you notice any results after buying the product?
Any results after using the product?
What about the product did you like the most? Like a specific feature?
Could you give us a few benefits of the product?
You can always prepare your own set of questions according to your audience, these are just examples to warm you up. But just know that if your testimonial videos are convincing and usually evoke an emotional response so it just might successfully convert your customers who are on the fence about it and they might just make that purchase after watching the video.
When it comes to testimonial videos, nobody does it better than Apple with their emotional testimonial video that indirectly slides in the importance of their Apple Watch and how it has impacted the lives of these users. Just brilliant and makes you want to get an Apple Watch too to feel secure.
Press play to check it out.
SOURCE:  Apple Watch Video.
21. Product Review  
Product reviews are arguably one of the most convincing marketing methods of video content for consumers who are in the evaluation phase in the buyer journey. This means they are doing their research to see how your customers, what Google or famous YouTube reviewers think about your brand and product.
Product reviews work better when a certain level of trust has already been established with your audience. Through product reviews, you are able to answer common questions, get rid of doubts, and show the benefits of the product in a personal way and will make them feel confident, hence leading them to act on a purchase decision.
Here's an example of a product review done very sophisticatedly by James Hoffman, as he sits us down and reviews "The Ember Smart Mug" and even lists down some slight flaws about it, but still makes it seem like a very smart buy, even if it's going to cost you $80. James will make you feel like that money you spent on a smart mug is a smart move.  ?
Watch James and his ridiculous review of "The Ember Mug" and just for security purposes, hide that wallet. James Hoffman is a dangerous man.
By now, you should be more or less convinced that video content is crucial for most marketers and businesses. If you're still unsure about it, let's move on to the concept of YouTube stars and how they rose to fame. Do you know singer/songwriter/mega-hit artist Justin Bieber? He was discovered by YouTube and look where he is today? There are many more examples of YouTube stars who rose to fame and fortune through their genuine content and intent to help people.
Especially, the millennial population; they understood their audience to the core, and here are two crucial facts they knew:
People enjoy watching videos.
People value actionable insights such as being instructed, acting on it, and seeing results which in turn solves their pain points.
Need a hands-on creative team to promote your brand on digital? Let's Talk! 
I mean, how else can we explain all the success these YouTubers have achieved through YouTube? It may seem simple, but it required a rough start. Let's take famous Make-up YouTube sensation, Michelle Phan, who started with nothing but tutorial/ How-To videos to get to a net worth of $50 million.
Let's check out Michelle and her YouTube empire and the type of video content that hooks 8.85 million worth of subscribers.  ?
23. Presentation  
You're probably thinking like boring presentations about a company, but it doesn't have to be a bore. A presentation is as boring as you make it to be. Ever heard of TED talks? Those are big. But those aren't the only types of presentations out there. It all stems from you and what you have to say that resonates with the audience.
Essentially, what a presentation is, is that it is an event that integrates an actual seminar and with the practical use of a webinar that is easily shareable on video. It is often used to increase brand awareness, grow a following for your business, and more.
Everyone can do it, even if they're a nobody — so can you.
You can leverage this format by giving presentations at company events or networking events at a small scale to slowly build awareness about your business and also to enable you to understand your target audience and build relationships as you share your talks on various social media sites online.
Let's take a look at a three-minute thesis winning presentation by Emily Johnston conducted by the University of Australia. Emily has done her research and study very well to prove her scientific theory through her clear presentation slides, pointing at her purpose, efforts, and results. Emily won the Unisa Grand Final winning presentation with her 'Mosquito Research: saving lives with pantyhose and paperclips' and she also won the People's Choice Award. This is a great example of a person that has managed to successfully brand herself and scientific ideas with distinction.
I don't know about you, but for me, user-generated content (UGC) is one of my personal favorites and I think it seriously impacts my purchase decision too.
From a digital marketing perspective, I find UGC as the key to filtering all the gimmicky content out there. Don't get me wrong, I love good content, but it doesn't mean I would trust your brand wholeheartedly to make a purchase. I check out what the people think about it through testimonials, reviews, user-generated content that I am confident is more genuine than a brand's content because it comes with their opinions. And that cuts through all that noise online.
UGC is so in right now, and you can benefit from it in a variety of ways to drive traffic to your website, generate leads, build meaningful connections with your audience and brand loyalty.
According to research, 60% of people think UGC is the most authentic type of content compared to brand-generated content at 20% and I second that.
There are many ways you can work around UGC content and that is through collaborating with an influencer, encouraging people to send in videos of themselves with your products, or start a trending hashtag campaign, especially with TikTok! 
The best UGC that's really hot right now is probably on TikTok. Of course, you've heard about it, right? If you haven't, you might want to check it out.
A brand that's got the hang of its TikTok posts is ElfCosmetics. They do a great job understanding what Tiks the Tok. Let's have a look at their campaign which was inspired by Kash Doll's 2018 hit called "Ice Me Out" and is called "Eyes Lips Face".
It was a success with their #eyeslipsface campaign which reached 3.8 billion user-generated content at the time and has 7 billion views today that used the brand's hashtag. Talk about viral!
Here's an example of user-generated content by Elf Cosmetics Campaign fellow TikYok-ers that took part.
SOURCE: ElfCosmetics UGC.
And here's their campaign hashtag page right here.
Conclusion  
To sum this up. Here are all the video content types in digital marketing, these are the more popular options for you to explore for your brand.
If you're not quite sure which type of video content suits your brand, let us lead the way!
I am not going to repeat the statistical goodness about how and why video content is a necessity in the world of digital marketing and social media because I believe you have been a good sponge this whole time and that you understand how crucial it is for all businesses out there — especially yours!
If you need some digital marketing tips and insights, like how to create content that converts, bookworm your way through our blog library!