18 Actionable Email Marketing Strategies that Boost Sales!
It seems hard to believe, but it is a fact that email marketing is very much alive and is anything but dead especially in this day and age. Even with fun entertainment and distractions like social media, email remains essential tool marketers use to cut through all that social mambo jumbo to get straight to the heart of every individual.
I mean, you have an email account, right? Gmail, Yahoo, or another email provider, you're probably tied to an account for work purposes or perhaps you're subscribed to a company that interests you. Whatever it is, you've got mail.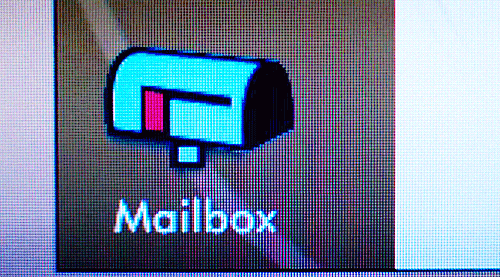 About Email Marketing Today
If you're still debating on this, you can check out a good read on how Email Marketing is not dead. Hopefully, that will make your eyes open and your jaw drop!
Now, email marketing is no longer what you think, those boring emails that failed to entertain are all done and dusted. Email marketing has evolved over the years and each year the numbers have only witnessed the growth and it is expected that by the end of 2022, there will be an estimated number of over 4.2 billion users in the running and what these numbers indicate is that emails are still a highly effective way of reaching out to your customer — and still tops the charts to get the best out of your marketing strategy.
According to a report conducted by Direct Marketing Association, email marketing statistics claim that it has an ROI of 4,300% which means that every dime spent on an email marketing campaign can result in a $42 profit. No wonder why it's the biggest source of ROI for almost 60% of marketers out there.  
Get ready because as you're reading this, you're going to have to be at the top of your game in this email business and you need to be proactive on what to do next to keep your audience hooked and how to build a deeper relationship with them through your email content.
That makes total sense now, doesn't it?
Remember, building a relationship with your audience with email marketing is serious business and will not only increase your profits eventually but will build lasting relationships which is worth more than temporary profit.
18 Actionable Email Marketing Strategies that Boost Sales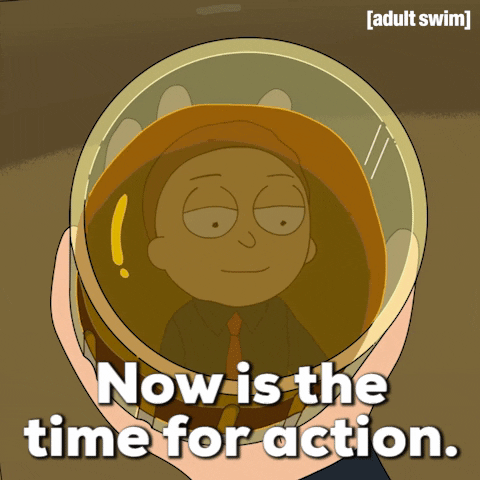 Also, over 293 billion emails being sent daily, and out of a large army of emails being sent, how can you make your business stand out? How do you get to increase those sexy open rates and click-through rates — basically, the main question every marketer or business owner has in mind is how to boost sales?
Let's get to it!
1. Give them value / freebies
By giving value, we mean making an attractive offer your customers can't refuse.
You may seem a little skeptical about giving out free stuff, but it's a give and take situation here. You must always give to receive, it's the general act of selflessness.
Promotional giveaways are always a good idea and can significantly increase the number of your subscribers and well that leads to more income as well. Many businesses do not support giving away something free of charge, but little do they realize is that these types of promotional content are what subscribers are interested in and will be willing to give their email addresses or details in exchange for something useful look a free template, tool, or free trial that benefits them. They usually have around 26% to 66% click-through rate.
However, as much as you're in a hurry to grow your list, consider following these rules on the CAN-SPAM Act which stands for Controlling the Assault of Non-Solicited Pornography and Marketing Act whenever you send out an email, make sure it has a relevant subject line, your commercial email address at the bottom and the unsubscribe option in every email. It's a must-have!
Remember, you want to come across as legit as possible to build trust between you and your customers. One bad impression is all it takes to ruin your reputation, so abide by the rules and be a law-abiding brand in every aspect.
2. Optimize for mobile experiences
I don't even have to tell you; you know it deep down your gut that we are living in the era of mobile phones. It is the future of not most, but ALL businesses alive today.
So, it's more of the rise for mobile phones and the decline of desktops due to convenience and the fact that you can do your work and check your emails via your smartphone — if you want to, it's possible.
Most of all, you're going to want to look good on mobile as it will increase the chances of converting subscribers to customers.
Here are some quick tips to consider saving your email marketing strategy and to avoid disappointing your subscribers:
Create one-column mails
Center your text. Especially the important points.
Have a clear call-to-action button for readers to tap on.
Use bigger font sizes.
Use small images.
Imagine receiving a distorted email on your mobile phone? DELETE!
And one that looks organized and welcoming like this:
Which one would be preferable for your mobile experience? The latter of course!
For seamless mobile optimization and the whole works, you can count on Wonder Pod!
According to the stats, 54% of email opens occur from mobile devices and 19% of email opens on the desktop.
The stats also show that about 3 in 5 consumers check their email via mobile and 75% claim to check their emails with their smartphones, according to Fluent "The Inbox report, Consumer perceptions of email" 2018.
3. Retarget/re-engage existing subscribers
Re-targeting or re-engaging with your existing subscribers is more cost-effective and less expensive than targeting new ones.
Should you get sloppy in your email content ideas and lose relevancy, be prepared to lose those subscribers too. We call it an email list decay, but it is preventable if you make the effort to re-engage thoroughly.
So, how do you keep your subscribers active, or how do you resurrect the inactive subscribers to be active again?
First, you need to understand what inactivity means:
When your subscribers don't log in as much as they used to before. Or they haven't signed up with your services or made any purchase anything in the past month?
Highlight your subscriber's activities such as what they do and don't do to fit that inactive criteria. For instance, if your company is on a mission to speed things up by engaging with your subscribers too frequently, it will come to a point where you will be sending out emails that lack substance and your subscribers will grow disinterested and find your emails rather more irrelevant than helpful.
Also, another thing to keep in mind is the power of a good email design. If your emails are not user-friendly or aren't mobile-optimized according to the industry standards, they might not even make it to your subscribers, as they will be marked as spam, deleted, or just left unopened.
When it comes to creating the right email marketing strategy, you need to ask yourself these questions to proceed with a re-engagement campaign.
Back to the first point, you must give to receive, and, in this case, you're offering your inactive subscribers something they find valuable to subscribe again.
Promotions
Free Trials
"We miss you" campaigns
Promo codes
Conducting polls or surveys
Gifts
According to Airbnb email specialist, Lucas Chevillard, they send polls like this to understand more about their consumers and it certainly increases conversions.
Here's a We Miss You from Pinkberry Email.
4. Segment your subscribers
By segmenting your email lists, you're doing yourself a favor by receiving better open and click rates for your email marketing. How is this so? Why does email segmentation work well?
Let's gather a scenario where you have about 1,000 subscribers on your list and generally, you should be aware that everyone' has different pain points and interests. Let's say you have a marketing blog and you're collecting emails from people that come across your website and subscribe. Some subscribers will be interested in how to create a marketing funnel or some are keen on social media related topics or to be more specific about AR Filters, and so much more. It all depends on the individual so it's best to broaden your horizons and give your people some options to choose from.
Bear in mind that you can't keep everybody satisfied with just one content. The "hit two birds with one stone" doesn't apply in digital marketing so you need to broaden your reach through email segmentation to maximize your chances. The stats believe email segmentation will be able to keep 80% of your subscribers satisfied. It helps you send out content that your subscribers find relevant to their interests.
Research conducted by MailChimp states that 2,000 MailChimp users sent out 11,000 segmented campaigns to about 9 million recipients and they discovered that these segmented email campaigns garnered 14.31% more opens and 100.95% more clicks than non-segmented email campaigns.
Here are the statistics on email segmentation:
5. Utilize email automation
Based on the report conducted by Forrester, B2B marketers who utilize marketing automation increased their sales by an average of 10%.
Email automation is an integral part of marketing automation and not only does it have the power to convert your leads into potential prospects, but it will satisfy your existing customers and keep them engaged with your product.
By acquiring email automation, it will increase your upsells, spread build a community of brand advocates, and also boost sales.
There are many email automation platforms such as MailChimp, HubSpot, and Wonder Pod if you would like smart automation for your business.
6. Personalize your emails
In marketing, personalization is everything and if anything, it will definitely increase your engagement rates and will make your emails more relevant and focused according to your customer's interests.
There's no doubt that email personalization is a great tactic to incorporate into your email marketing strategy, even with automation, the best is to balance it out because your customers want to hear from you genuinely and not from a robot.
According to Invesp, personalized emails have 29% higher unique open rates, and 41% higher unique click rates than non-personalized emails.
However, believe it or not, the benefits extend further as Epson's research claims that 80% of customers are more inclined to purchase from a brand that offers a personalized experience.
Do keep note that it's good to build promising relationships with your customers but keep it at a professional level and don't cross the line. Be careful and try not to overuse their name as it will be weird for them because you're selling them a product and you're not friends, you are marketing your products and services to them so keep it proper. You're not there to make friends with them.
But whatever you do, maintain that friendly tone.
7. Occasionally send out exclusive content
Exclusivity matters and you know it. Everyone likes the VIP treatment from time to time to feel special. Admit it, we're all divas hiding behind a mask sometimes.
By creating more value in what you have to offer or by giving your subscribers the impression that you're an exclusive brand, it makes them feel proud to be associated with your brand.
With brand exclusivity, it will help you to get more email subscribers and generate more sales by providing your subscribers exclusive content that is only made available to your subscribers and not just anyone. It can also be in the form of creating a product that is only can be seen by the people on your list.
Take Apple, for example, they have strict guidelines on who and where they would like to distribute their products to avoid a case of over distribution. They create exclusivity and demand at the same time because most people want what they can't have. This reinforces an upscale image and perception in a consumer's perception that it's not just any product that's too available.
Check this one out by Evernote. Premium indeed!
8. A/B Test everything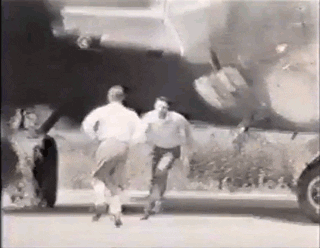 A/B testing will literally save your life and time, and will all this new intelligence and tech today, marketers can conduct tests and will no longer have to keep guessing about what their customers prefer. With a/b testing, digital marketers are constantly A/B testing everything out from their website designs, Facebook ads, Google ads, landing pages, and more — email marketing included!
What exactly is A/B testing?
A/B testing is the process of comparing two variants of a page element, usually testing a users' response to variant A or B and identifying which of the two variants are proven more effective.
As a digital marketer or business owner, you need to do your homework and continuously run A/B ads as it is essential to direct you towards the preferred path. Here are some things to a/b test:
Call-to-action (For Example: "Buy now" or "Try now")
Subject lines: Here's an example of a GOOD subject line: "Autumn Sale: Get 50% Off These 7 Beautiful Products." And here's a BAD subject line: "These are the 7 beautiful dresses at 50% off in our Autumn Sale."
Testimonials (To include or to not)
Message layout (single column or two-columns or different placements for each element).
Personalization
Body-text test
Headline
Closing text
Images
Different promotional offers
It's important to note that you shouldn't test the entire list all at once. Select one or two elements and see how it improves with your conversions. You must be aware of why you're running the A/B test too. You might want to prioritize the important ones first such as the headline for open rates or test how the image performs. Or even the call-to-action buttons to see if it has an impact.
Let's take an example from ActiveNetwork, an event management software provider that decided to conduct an a/b test to determine the tone of their message.
SOURCE:  Test A
SOURCE: Test B
Which copy do you prefer? The last one, right?
The second copy used low-pressure language with a helpful and friendly tone, instead of a sales-assertive tone. This led to inquiries by 349%. Can you imagine?
9. Create some urgency in your emails (FOMO)
Now, if your emails have no energy in them that creates a sense of urgency, you're going to need it if you want to smoothly convert more of your subscribers into customers — especially with those lowkey but killer CTAs.
Call-to-actions such as "Download Now" or "Act Now" or "Few items left" always creates a sense of urgency (FOMO: Fear of Missing Out) and it is practiced a lot by brands to turn those leads to sales. Without it, you're just shooting blanks and your leads will not get the memo. Sometimes, they need to be pushed without it being too hard to sell. It's how the human brain is wired. Funny isn't it?
Here's an example of a good sense of urgency by Amazon, which they use a lot because it works to their advantage.
Or check this attractive collaboration between GRAB and Maybank. Apply now and stand a chance to win some rewards this Chinese New Year!
10. Use Social Proof to send emails
Social Proof is a simple concept and isn't hard to do, it just needs a marketer or business owner to identify which part is the most attractive to use as bait for a  potential customer.
Everyone wants something with added value and praise.
For instance, if you go to Rotten Tomatoes and you compare movies of the same genre, let's say Sci-Fi, you will most likely read through their ratings and reviews to see which one is worth your time and your eyes of course.
Another example would be using social media proof to your advantage, such as a video of the long queue outside the newest boba shop in town (which is yours) originally from someone's Instagram story but now used to your advantage in your email to your Bubble Tea subscribers that you're worth the wait. If they're human, they will most likely fall for your social proof because it's real and creates what we call FOMO (fear of missing out).
The best social proof via email will maybe be like this one from Tripadvisor with their award to prove that they are your rightful and trusted source.
Or even this one with Amazon, their emails are used to get ratings and reviews from their subscribers. Brilliant idea!
11. Use Cliff-hangers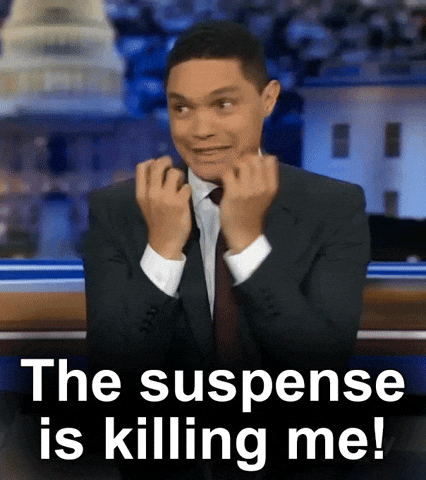 What are cliffhangers?
According to Wikipedia, "A cliffhanger or cliffhanger ending is a plot device in fiction which features a main character in a precarious or difficult dilemma or confronted with a shocking revelation at the end of an episode of serialized fiction."
Cliffhangers are the reason behind every successful movie, tv-series, books, and anything that involves a storyline you can string the audience with so they will be itching to find out what happens next. That anticipation is called suspense and we humans are all sucker for good suspense, whether it's to find out if it's a happy ending, or who will be the next victim in the popular tv series Game of Thrones, and many more tricks in the bag.
The same thing applies to email marketing, you want to keep those subscribers who are drawn to suspense and mystery. Everyone loves the anticipation…it drives people nuts! But it's a clever way to keep your subscribers hooked. If your subscribers are not feeling the excitement of receiving your emails, that's a major red flag on you and your content email marketing efforts. Step back and reflect on areas that require a lift. Might as well make it interesting while you can, right?
Let's take a look at Brian Dean and how he leaves effective cliffhangers to keep the subscribers active. Check out how Brian Dean Cliffhangs us all towards the end of the message.
12. Always use welcome emails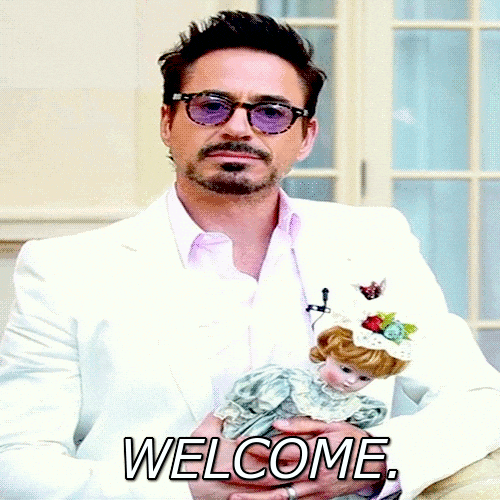 Welcome greetings don't have to only be made in person, it also applies elsewhere like on social media, and even when emailing your subscribers. It reflects on your manners and how appreciative you are as a brand. Good manners go a long way! And your customers are going to see that in your brand. What is a brand without its customers?
A welcome message is like the first impression of how you will be treating your customers in the long run through your emails. It sets the tone and a good welcome message acts as a virtual hug or handshake between you and your customers, breaking the ice, and building relationships with your customers.
13. Use only one call-to-action in emails
Call-to-action (CTA) is the button or link that you will include in your email that encourages your prospects to purchase your product or to act on a decision such as "Download a PDF" you're offering or "Start a free trial" or "Buy now" or "Subscribe Now" and lots more depending on what you want to direct your prospects to do.
When you look at the conversion, revenue, and profits, it all depends on how effective your call-to-action buttons or links. If your prospects missed out on it or didn't see it because it failed to catch their attention, you might want to work on it because it will be a waste of all your marketing efforts if your copy is quality, but your CTA is not obvious enough.
And another thing about CTAs that you might want to take not on is please only use One CTA in your email because you want to get your prospects to do one simple thing only and that is to make a sale and buy from you.
When it comes to email marketing, just put yourself in your customer's shoes as they are busy on the go but still make time to check their email on-the-go so be considerate and keep it clean and crisp, so they won't get lost in the woods the minute they open up your email.
14. Include the word "YOU" in your content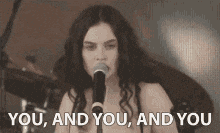 Honestly, for me, the word "You" never fails to make me pause for a moment. It works when you read a whole bunch of emails that include "We" and how it's all about their brand and a new launch of a product, but they didn't succeed in including "You" because you're the recipient. Just think about receiving an email that doesn't involve you enough and is busy promoting their brand, it will most likely turn you off just as much as it would for me. We might not think alike, but we both process the word "You" quite similarly, I would reckon.
The word "You" is a powerful word. According to one of the best copywriters in the world, Gary Halbert, everyone subconsciously or even consciously for myself, segments their email piles into two piles, A and B let's say.
The A-pile contains more personal stuff like letters, penpal type emails, or the ones that have stroked your heart because well, it feels personal.
Then you have the B-pile where it's very distant to you in terms of the level of connection such as receipts, sales brochures, promotional discounts, catalogs, and more to the salesy stuff that you only care about when you feel the need to take action on them. But more or less, you've stamped them in the B-pile.
Now, read this carefully: The first thing you need to prioritize when creating a direct email promotion mail is to ensure your letter gets in the A-pile!
Using the word "You" will increase the chances of your subscribers opening your email, hence boosting your open rates and sales as well if your copy is persuasive enough.
According to Copyblogger, the word "You" is at the top of the five most persuasive words in the English language. Something so simple can mean the world and create a more engaging read.
These days, we are more inclined to read something that points "You" at us because it seems personalized and addressing our presence.
I think the greatest thing about digital marketing is that you can integrate your social media marketing and somehow combine them in an impactful way.
There's no limit to what must be paired together or not, it's just entirely up to your creative marketing strategy.
Today, everyone's on social media, it's harder to think of who's not on than who's on, really because it has already inhabited our daily lives. Everyone's online sharing their stories of what they just had for lunch, taking part in a throwback challenge, and well, all their minds are busy gallivanting online.
Don't forget that these people are also your subscribers too and beware of your competitors on social media.
Getting on social media to connect with your subscribers will give you a vantage point over your competitors and the chance to build a valuable relationship with your customers.
Generally, people don't base their purchasing decisions on one platform, but they tend to explore several mediums to understand a brand or product in a professional and casual light — from all angles they can to get the feel of it. This may be through emails, social media sites, online reviews, testimonials, blogs, vlogs, influencers that collaborate with your brand, and other possible ways they can.
Therefore, it would make sense to expand your reach through the social media platforms and build on that online presence of yours to maximize your chances of reach and exposure.
If you're publishing on social platforms like Facebook, Twitter, Instagram, YouTube, TikTok, and other sites then you should always ask your email subscribers to follow you there, like, and subscribe to your content.
Looking to integrate your emails with social media seamlessly? Engage with us today!
Just feel grateful that today, social network sites like Facebook systematically enables you to target your followers and lookalike audiences through Facebook ads. To top it, even more, Facebook even collects emails directly from your Facebook page too. Just incredible, right?
Here's an example of how Salesforce utilizes its Facebook page to collect more emails for its newsletter.
16. Continue building your email list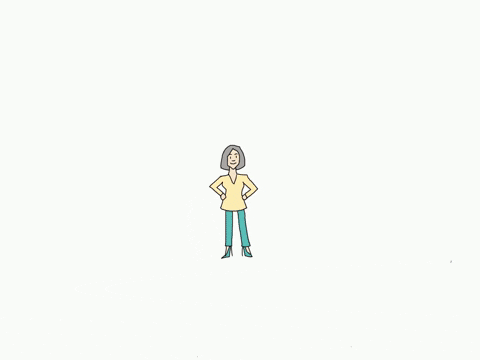 According to the marketing manager at Unbounce, Corey Dilley, their email list is considered as the biggest asset they have when it comes to driving acquisitions because emails consistently generate 80-90% of their landing page traffic whenever they launch a new campaign, publish content, or a do a product feature. Email enables businesses to connect with their audience in a creatively personalized way that other types of content like blogs, social media, or websites can't.
Even Joe Pulizzi, the founder of Content Marketing Institute, regretted not building his email list during the early stages of developing his company. The emails of prospects or customers are the biggest digital marketing asset any business can get a hold of.
The top companies worldwide like Facebook, Amazon, Uber, and so many more rely heavily on the emails of their users.
Email is the only thing we have 100% control over as Facebook may suddenly stop generating traffic in time, Google might tighten the ropes with their algorithm on your blog content, Instagram might get too saturated, and more potential risks involved.
From my perspective, we don't own these social media sites that we are so frequently involved in, like Facebook, Instagram, YouTube, and more but at the end of the day, at least we have our email list linked to important names in the industry — let's hold on to them like they are a treasure.
With email, you can reach out to your email list of subscribers who are dedicated to your brand and bother about what you do, that is if you continue to churn good quality deals and content.
Unfortunately, even if you have an email list to hold on to, that list will soon be outdated or depleted over time because people come and go or stop caring, it's human nature to want something refreshing.
Or they might even change their email accounts.
Nothing lasts forever and everything depreciates in value and the quality of your list will also decrease.
For example, if you managed to collect 15,000 subscribers last year, it wouldn't benefit or apply today because things happen, marketing is ever-evolving so we must always be proactive and adapt to these changes.
The secret is to never stop building your email list because the moment you stop, it will soon lose its value.
If you need professional help in building your email and social media marketing empire, seek guidance here.
17. Be timely with your emails 
Sending your emails in a precise and timely manner might increase the chances of higher open rates, click-through rates, and shared emails.
All this leads to more traffic, added subscribers, and higher conversions by just sending it on the dot. But what determines the right times?
The right times would be when your subscribers are most likely to open your emails and visit your website and who knows share your content on social media if they found it useful or if the mood strikes? People are moody.
However, it is understandable that not everyone has the same patterns when it comes to time, but according to CoSchedule, the best times to send emails are 6:00 am, 10:00 am, 2:00 pm, 8:00 pm, 10:00
It doesn't seem these times are spot on, but it is based on research and results.
Of course, the whole part and parcel of marketing are to experiment with what works best with your audience. Test it out with other times and try to analyze which times perform best with the highest open rates, click-throughs, and visits.
18. Keep those subject lines short & concise
It is a hard fact that 47% of people open their emails based on the subject line (and I think you can agree we both do) too. Another important factor that leads to higher open rates is when the emails have been personalized, they are 22% more likely to be opened, and this shows that subject lines are crucial for your email marketing campaign's success because imagine if it doesn't even make it to their inbox or reach their eyes? Then it will be a waste of your time and money.
However, the statistics also add that it's more than just the content you need to be wary about, but the number of characters you use in your subject line too.
Apparently, email subject lines with 6-10 words result in higher open rates.
Lastly, but not least, another statistical fact that will benefit you is that subject lines with a sense of urgency or offering some exclusivity generally result in 22% higher open rates than the average email.
 
Conclusion
In a nutshell, email marketing should definitely be applied to your long-term digital marketing strategy because it is stable, and it remains an effective tool to build long-term relationships with your customers in the long run.
Almost everyone today that uses the internet will have an email address because it's free and you don't get charged for creating an account. 
Email marketing still works because it still remains the best medium to reach and connect with customers in a personal way. To build quality relationships with your customers.
By using these actionable email marketing strategies, it will help you to boost the sales you're looking for in no time!
If you need help with your overall marketing strategy, it's best to hire a team of digital experts to create awareness and boost your sales.