15 Types of Visual Content to Revive your Content Marketing Strategy
In this day and age, we have ample opportunities to create visual content that is magnetic, what more to spread all that love around? Why choose to be boring when you can be vibrant? We have more than enough tools to create killer visual content today, that's for sure.  Can you imagine what it would be like to create content back in 1895? That was when the first forms of content were discovered in the form of magazines. Let's not laugh at print as it has served as inspiration and reference to great minds and ideas of the past that still remain with us today.
An example would be John Deere, a fellow blacksmith who developed the first commercially scouring steel plow with intentions to help farmers be better and more profitable by creating "The Furrow" magazine focused on informing the American farmer.
SOURCE: The Furrow Magazine 1895
Although print will always leave a nostalgic mark in our hearts, it's time to go green and move forward with the times before we get left behind and lose our customers.
Wondering why content marketing is crucial for your business marketing strategy? You don't want to miss this.
We have the luxury of content options today, but how do we use it wisely to cut through the content clutter?
If you want to grasp your audience's attention, it's not impossible, it just requires a form of visual content, which has been proven to be the most effective way to convey your message.
According to research on content retention, 80% of people remember what they see, 20% of what they read, and 10% of what they hear.
So, now that we understand visual content is the best way for your brand to stand out from the crowd, which types of visual content are effective for content marketing?
Before I proceed further, I will walk you through what visual content is from a marketing perspective and why should we be using it in our marketing strategy first before we venture onto the main types of visual content used in content marketing.
What is visual content marketing?
Visual content is online content that is mainly image-based. The most common types of visual content usually include diagrams, images,  charts, infographics, videos, and many more.
Visual content marketing is a term that refers to the act of using images to convey valuable information in a more visually interactive format. The purpose of visual content marketing is to attract your audience and direct them to your website to convert them or getting your audience to act on a purchase decision.
Why Visual content?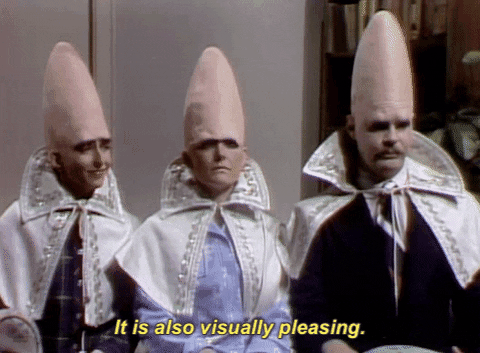 You're probably a busy marketer or business owner, so we've gathered some solid reasons why you should invest time in visual content marketing. Allow us to convince you first before we move on to the next section.
Visual content helps grab your audience's attention. You marketers or business owners must understand how it feels to catch your audience's eye in a stream of content.

Visual content can be processed by the human brain 60,000 times faster than for text. That's insane!

90% of the information processed by the brain is visual.

Visual content makes up 93% of all human communication.

Visual content generates 94% more views with nice visuals added to your post.

Visual content has a higher chance of going viral and can drive inbound links. Make sure to include your logo, website information, and more so viewers can trace where it's from.

Visual content helps you increase your subscribers and followers by 37 % if you include visually appealing visuals.

40% of online users respond better to visual content with text.

85% of people in America watch videos. That's a huge chunk of their population!

Visual content encourages your website visitors to stay longer if you give them something nice to look at.

Visual content is easier to digest.

Visuals also have been found to improve comprehension & learning by up to 400%.

65% of the worldwide population are visual learners.
So, now I rest my case on how visual content is a powerful tool to incorporate into your marketing strategy so that your brand can cut through the clutter (some of which is your competition)  and grab your audience's attention by helping your brand stand out which is a crucial factor. You've got to agree with me right?
15 Types of Visual Content for your Marketing Strategy
Now, let's check out some visual content you can inject into your overall marketing and social media efforts.
1. Infographics
The key decision-makers such as marketers or business owners all make their decisions based on statistics and data analytics, but not every busy professional has the luxury of time on their hands to read through a blog post they bookmarked online because they probably had intentions to read it but never managed to with their busy schedules.
This is what makes infographics such a sexy breed as it is conveniently summarized for them to go through, as it sums up the most important information and relevant data that is easy to digest and is easily shareable on social platforms which increases your reach online.
Infographics are easily shareable and you can embed them within blog articles, eBooks, case studies to entice your readers in a fun and informative way. Most times, blogs can get a little dry to the eyes and brain, so infographics give your readers' eyes a lift.
Use infographics to:
Visualize survey & poll results
Highlighting the main statistics
Repurpose listicles
Highlighting an interesting fact
Sharing your brand timeline
Comparative focus
2. Videos
Video content is arguably becoming a top preference when it comes to targeting busy professionals that are always on-the-go and for retail consumers, also known as shoppers.
According to Cisco's estimation, they predict 82% of all internet traffic in 2022 will be videos. Videos can deliver information in minutes and making them the right content type for customers that don't have the time to stop and read even a quick paragraph off an article.
Based on statistics, 87% of businesses utilize videos as a marketing tool. And that is because it works like a charm. No content type can entice the audience and capture moments as impactful as video.
Use videos to:                                                                                                                          
Create "About us" videos
Videos with strong & focused topics
Capturing events
Live videos
How-to tutorials
Customer testimonials
Product reviews
To repurpose the content of eBooks, whitepapers, articles, and any form of content that is relevant for your targeted audience.
This is no easy feat as the demand for higher quality video content is on the rise and the audience knows what the good stuff's all about. So, if you want to deliver high-quality videos for your audience, you can acquire a full team of agency experts to do that for you!
Here's an interesting video from Jen Luv about sponsored videos gone wrong, as she throws a title we can't refuse not to click on!
3. Memes & GIFs
If you don't know what a meme is, you're probably taking life too seriously! Loosen up! Memes are great fun and are used to break the ice or ease into the content. Memes are made of pure fun and it enables internet users worldwide to express their jokes, opinions, thoughts, true meaning of the message but in a jokingly way.
However, marketers need to be careful with how they use these memes and they must stay relevant and funny at the same time to your audience. Which is a hit two birds with one stone action, really if your audience are tough cookies to crack! You also want to avoid offending them.
Then there's what we call GIF Memes which are user-generated content that can lace your content with another layer by reacting to your content in a hilarious and relatable way. These require hard thought and a good understanding of your audience.
Or one with some text to relate. 
Use GIF & Memes to:
Add a humorous element to your blog article or any dull social media post that requires a boost.
Leverage on viral trends by creating your user-generated content as your main content which only works if it applies to your brand and audience.
If you're a boring brand, a meme or a GIF meme can give your brand more personality and voice. A brand is more memorable when they're funny. 
4. AR/VR
Augmented reality (AR) is on the rise now and is not to be mistaken for virtual reality. Augmented reality is when digital elements come into the picture with a live view from a smartphone camera lens.
Virtual reality (VR) is an immersive experience with a simulated environment from a first-person perspective game action that escapes your reality. Examples of VR would include Google Cardboard, Playstation VR, Astro Bot Mission in space, and more to come.
The market for AR/VR is is still on the rise and marketers or businesses need to learn the ropes of advanced visual filters such as this that can range from a simple make-up filter to a 3D or immersive filters.
In 2019 alone, 42.9 million people in the US used a VR product, and 68.7 million people used an AR once monthly, according to eMarketer.
A good example would be Instagram filters or Snapchat lenses. It is fun to experiment with AR filters as it gives your reality a little twist.
Use AR/VR  filters to:
Enhance user experience
Increase engagement
Get higher retention rates
Help your brand stand out
Find out more on  How AR Filters can be impactful in Marketing Campaigns for your business.
Here's an example of the popular app, Instagram and one of their interactive AR filters. I got Drake!
Check out this Virtual Reality by Google Earth.
With Google Earth VR, you can explore destinations without having to get off your seat. Travel and see the world at your own convenience.
Google Earth VR is available now on Steam for the HTC Vive. Learn more at g.co/earthvr
5. Branded Imagery
Long gone are the days of boring text blocks and lifeless company logos. Welcome to colorful imagery that is aesthetically pleasing and branded high-quality images that can create more flow and retention in between blog articles, act as an extra expression, and create brand awareness.
Branded images may come in the form of many such as beautifully captured stock photographs, illustrations that feature a well-designed company logo.
Never underestimate the power of incorporating your brand colors when using images in your content.
Branded imagery is used to:
Enhance blog articles
Give text-heavy articles a lift
Generate more awareness
Create a consistent UX
Here's one from National Geographic and their world-class photography is really amazing as it captures so much in a picture.
­
6. High-quality photography 
High-quality photography can be very captivating for the viewer and it elevates reality and invites an emotional response — even inspires action if you will. Most marketers and business owners have been using photography in their marketing efforts because it is silent, yet impactful. Remember the popular saying "A picture is worth a thousand words" inspired by Frederick R. Barnard? Well, today I think we can confidently say it's worth much more.
If you don't have your in-house photographer, you can always opt for royalty-free stock images, but they are rather limited and very generalized. The good ones always come with a price.
If your business doesn't have the resources to execute high-quality photographs or visual content of any kind, it's best to leave your visual content marketing efforts in the hands of an elite agency like Synergy XYZ.
Use photographs to:
Paint a picture of your brand
Showcase your products and services
Share your brand personality on social media
Use visuals to direct interest to written content
Here's one from Pexels where photographers, artists, and talents share their crafts for free. You can get many royalty-free images here, but it can be limited in terms of variety.
7. Visually appealing Calls-to-action
The main purpose of content marketing is to drive prospective customers smoothly down the buyer journey. Calls-to-action (CTAs) play a significant role in directing your buyer to convert and act on their decision.
Plus CTAs can drive engagement and increase visitor on-site retention metrics or rates. Marketers can arrange it to be parked at any stage of the funnel, as long as it's relevant to the potential prospect.
For instance, top-of-the-funnel content should include CTAs that walk the visitors to the middle of the funnel content. Furthermore, CTAs can be utilized to encourage the readers to turn into qualified leads. The goal here is to trigger interest in a potential prospect where they will find a way to contact you via your website "Contact us" page or your sales representative for more details. This applies to most B2B CTA strategies.
Use CTAs to:
Drive traffic from top to mid-funnel stage
Encourage readers to act on their decision or contact the sales team with a "Let's Chat Now button to create a sense of urgency.
Ask readers to take part in a survey or subscribe to a newsletter (For example Take a survey!" or "Subscribe now" are good CTAs to reinforce urgency. But, it's always more noticeable when it's nicely designed and inviting. Take note.
Boost conversion rates
Here we have a very catchy call-to-action from Netflix. 
8. Data Visualization
Data and storytelling are what most marketers and businesses thrive on when it comes to being the best. It's all in the little details that make a big impact.
Data visualization applies to the distinct parts of the brain. Data concludes the needs of the logical aspect of the brain and storytelling engages the part of the brain that is attracted to a good narrative.
Similar to an infographic but more specified with statistics and short information to convey the message which usually comes in the form of graphs, charts, to communicate complex information in a friendlier manner that makes it less of a hassle to digest.
Data is effective when marketers or business owners wish to gain insights on where to benchmark themselves or their competitors, measure their strengths, opportunities, weaknesses, and threats.
Use data storytelling to:
Display complex data in a digestible manner
Encouraging your readers to visualize and process your information more effectively.
Including it in white papers or any marketing assets.
Establishing yourself as a credible brand
Increase your reader's retention rates
Creating a legit data visualization can be quite tedious as you need to double-check your facts and statistics are relatable, updated, and come across clearly. If your business needs help with all of the above, let our team of experts come to the rescue!
The data being presented here is pretty intriguing as it reflects on the concepts from our everyday lives. The ideas are being shown based on their importance and the duration of feelings that they created. It's an interesting topic to put a visual map on. Don't you agree? Take a look! 
9. Pull Quotes
Many online blog platforms such as WordPress enable you to emphasize the important quotes by allowing the font size to be enlarged to gain the reader's attention.
Magazines still use pull quotes to help focus on the attract the reader's eyes. But, today there are more advanced methods to increase the views with the use of visual elements attached to it.
Use visual pull quotes to:
Ease the flow of a text-heavy article.
Call out for attention to an important message.
Share attention-grabbing quotes on pages on social media.
Emphasize your customer testimonials. 
10. Step-by-step tutorials
If your business has a lot of content assets such as blog articles, whitepapers, and more, you should repurpose all your content to make step-by-step tutorial videos or any form of visual content. It could be in the form of an infographic, slides, and any static content that makes comprehension easier for the reader.
Plus, the best thing about it is that you're not limited to just an image, you can play around with content in the form of a list, use a flowchart, colors, and logos to stamp your brand.
Use visual tutorials to:
Simplify complex business processes
Provide instructions with clear imagery
Demonstrate industry trends
Establish your business as the industry expert 
11. Interactive element
Interactive content is an intriguing one because it keeps the reader's mind active and leaves your audience thinking about the message you're trying to convey.
By giving your website viewers something better to do other than read or watch a video, you're challenging them with something refreshing which gets them more involved with your content which leads to an increase in on-site time.
According to statistics, interactive content generates conversions 70% of the time, as compared to 36% of other passive content types.
Interactive content formats may come in the form of:
Live polls
Scroll-worthy brand and product timelines
Pop Quizzes
Fill-in-the blanks
Customizable products
360-degree video tours
Anything that involves getting your audience to take action or interacting with your content, which is no easy feat.
Need help generating out-of-the-box interactive content ideas?  Let our natural-born creative experts do the brainwork for you!
12. Slideshows
For many, slideshows are such a waste of time and it makes you want to hit the snooze button. However, you would be surprised if I tell you that there's still hope for this breed as it still can be effective when it comes to providing information to an interested audience. You just need to spice up the visuals and stay away from too many monotonous blue shades and you're good to go.
SlideShare presentations actually still have their special thing going on, but of course avoid prioritizing these slide show presentations at the top of your marketing funnel, perhaps toward the later stages of your funnel when your audience's needs are more pronounced.
Use slideshows to:
Do some short storytelling to your customers.
Provide data visualizations.
Walk your clients through your attractive and high-quality product catalog.
Be careful when you're dealing with slideshow content as amateur creators tend to bore the viewers.
Here's an example of a slideshow that's worth the slick!
You can avoid risk by simply teaming up with an agency to spearhead your digital marketing strategy while you focus on your primary business.
13. Influencer collaborative post
Influencer marketing, more than anything is ruling on almost every social media platform. Wherever you look, someone is endorsing a brand for someone and the cycle continues on almost every social media app you open on your smartphone. It has become a very rampant and effective strategy among B2B and B2C businesses.
First, let's briefly introduce the scale type of every influencer:
Mega: 1 million + followers
Macro: 100,000 – 1 million followers
Micro: 10,000 – 100,000 followers
Nano: 10,000 followers or less
Now, take a look at the promising stats here:
According to recent stats, 89% of marketers believe influencer marketing is effective.

42% of marketers consider influencer marketing their top ROI-generating marketing strategy than other forms.

88% of marketers prefer to work with influencers with a following of 100,000 or less. Interesting!

35% of marketers prefer to work with influencers that have less than 10,000 followers.

96% of marketers consider Instagram their ultimate choice for influencer collaborations.

Instagram stories with the swipe up + video are every marketer's favorite content formats. Also known as a weapon.

54% of marketers work with an agency and automated platforms for influencer marketing efforts.
You almost can't deny all the statistics above because it's a fact!
Influencer marketing has grown real big for consumer brands with platforms like Facebook, Instagram, and Snapchat are utilized to promote products with influencers.
B2B brands are more inclined to leverage from LinkedIn and Twitter to appeal to their target business key decision-makers.
Influencer posts are almost always kept visual to make consumers want to look and feel similar to their influencers. For example, how business decision-makers want to be as successful as big-time influencers in their industry.
Use influencer marketing to:  
Expand your reach with your brand messages.
Develop strong thought leadership.
Making your brand seem more friendly.
Increase your brand credibility to your campaign.
Target a niche audience. 
Let's refer to our local Malaysian but UK-based comedian, Nigel Ng, predominantly known as Uncle Roger. Did you know he's back in town too? Let's give him a warm welcome! Check out his influencer collaboration with hypebeast kicks.
14. Display Advertisements
It's always good to feed your readers or viewers with visual content on your social media or website page. But, how does it reach beyond your existing audience? That's when display ad networks come in as they extend your reach and increase the number of your impressions on prospects.
Use display networks to:
Create brand awareness or maintain it.
Target lookalike audiences with similar traits and characteristics.
Collect data on which CTAs produce the highest conversion rates.
Direct new customers to find your brand.
15. Stickers
Often mistaken for GIFs, stickers are a little different sticky breed that somewhat still presents the old-school nostalgia of collecting stickers in your sticker books, except this time it's kept in your smartphone on apps such as WhatsApp and can be used to create or to keep conversations going. These stickers are precious as it captures almost every human emotion and its relevance on a daily basis.
Brands tend to leverage stickers for brand association or brand awareness even. It slides in subtly but it goes a long way and has a high chance of going viral from one conversation to another.
Sometimes, you don't even feel like it's part of a marketing plan because it feels so human and is rather adorable. Hence, the plague of sticker marketing! It gets so addictive because it's almost too easy to get it from a friend and add it to your favorites on WhatsApp. Whether you're sad, happy, ecstatic, entertained, angry, moody, and more, most people would say it with stickers because it gives a more real-life edge. Trust me, your audience is probably into using stickers for the fun of it. Nobody's a robot.
Take a look at this cute Sticker pack of Malaysian Airconditioner brand, Acson which can be used in our daily chats designed by the agency, Synergy XYZ.
SOURCE: Acson Sticker Pack
Want to create a branded sticker like Acson? Team up with the agency that designed it!
Conclusion
To conclude this entry, I personally think that we live in a world that is so fast-paced in terms of technology, possibilities, and various types of content marketing strategies to target different segments of your audience.
It proves that you and I are both different and we may like different types of content. I indulge in a good old-fashioned flip-through magazine but my favorite magazines are all obsolete and probably collecting dust in an abandoned warehouse or burnt to crisps so I need to source information online and you probably indulge in some YouTube videos because it suits your jet setting lifestyle. Marketer or business owner, none of us have time to waste and we want things pronto! There's too much clutter that it's hard to bring out the main focus.
This is why I think these insights on visual content are so helpful because it is here for us to leverage to our fullest advantage. let me just bring out the stats into perspective again so you don't have to scroll all the way up:
90% of the information processed by the brain is visual.

Visual content makes up 93% of all human communication.

Visual content generates 94% more views with nice visuals added to your post.

Visual content has a higher chance of going viral and can drive inbound links. Make sure to include your logo, website information, and more so viewers can trace where it's from.

Visual content helps you increase your subscribers and followers by 37 % if you include visually appealing visuals.

40% of online users respond better to visual content with text.

85% of people in America watch videos. That's a huge chunk of their population!

Visual content encourages your website visitors to stay longer if you give them something nice to look at.

Visual content is easier to digest.

Visuals also have been found to improve comprehension & learning by up to 400%.

65% of the worldwide population are visual learners.
Now that we've taken in the truth, we know that visual content is going to stay with us for as long as the internet does — which probably means forever.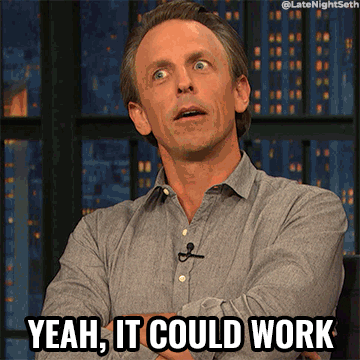 So, I suggest you get started with reflecting on your overall digital marketing strategies and try to incorporate a variety of visual content that you deem relevant for your brand and target audience. If lack the oomph and need something visual to look at, seek inspiration here.
If you want to create a rock-solid content marketing strategy and stay ahead of the competition, you're going to need a team of experts in the field to take the load off your chest so you can run other areas of your business at ease. Go get that relief!