The Business Bible: 114 Types of Digital Content
Let's face it, a world without content is a dull and boring one. Consider it empty and lifeless one with no sense of purpose, no form of expression — dead communication. Can you imagine? It's like talking to a wall.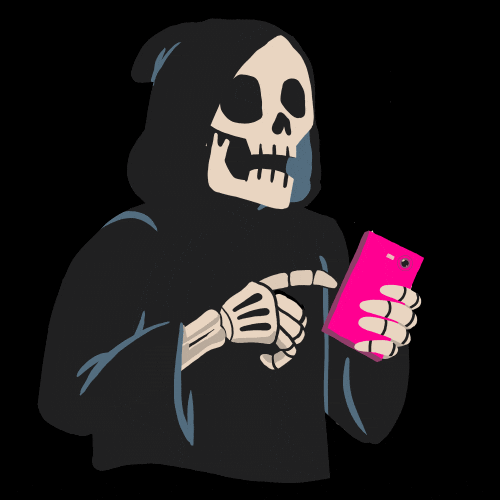 What is digital content?
Most have a common misconception that content is strongly a text-based platform, when really, it can be found in many MANY forms. In case you haven't noticed, our daily lives revolve around content — only which type. Content is more flexible than you think and is used for various reasons to meet a certain goal. Even a picture with no words isn't able to relay the actual depth of the message without being assisted without text and vice versa.
This is when content serves its rightful purpose and meaning. Whether it's to inform, entertain, absorb knowledge, to educate, create, and more — it is the life source of digital marketing, and therefore, it is a form of digital oxygen for marketers — businesses — and consumers. Content is power.
Technically speaking, content is the creation of relevant and useful information that makes it easy to digest. Content marketing is the act of how you utilize this relevant or industry-related information to reach a specific audience.
In other words, it's how you brand yourself with the use of content.
A great start would be to reflect on your goals and objectives that you want to achieve with content as a whole.
Here are some important aspects that you should consider with content:
Entertain: Assure your content resonates with your audience and appeals to them in a way that they would want to share it with their friends or family. Make it highly shareable.
Educational: Bear in mind that not everyone will have full knowledge or know about your products or services, it's best to be clear about your brand and about what you do, your products and services, or something that relates to your brand. Best to provide relevant tips that will solve their pain points.
Convince: This is the part where your content must act as a drive to convince your consumer to act on their decision. For example, informing your consumer how you can provide a solution to their pain points will push them closer to acting on a decision.
Convert: Your content here has to apply some logical sense as you will need to sway them into purchasing your product at this stage. The way each individual perceives your content is different, so try to be subtle when you're on the verge of closing a consumer. Be firm but avoid anything hard-sell because that's usually a turnoff.

Remember, one type of content style might not appeal to all, so you have to educate yourself on the different types of content available to expand your reach and to reach a wider audience, so it doesn't limit your content marketing potential. Get out of your comfort zone.
We understand your situation as a marketer or business owner when it comes to generating content; certainly, isn't a walk in the park so we gathered all the types of content we could think of in this world to help inspire you in your upcoming content marketing strategy.
Here are 114 Types of Digital Content for you to explore for your business. It can be overwhelming, so we've summed it up to give you a brief idea per type.  Do keep tabs on which content types are suitable for your brand's content marketing strategy too.
114 Types of Digital Content
1. Blog Posts
You're reading one! In short, blogs are a regularly updated/optimized webpage or website that is more casual in terms of formality with the sole purpose to provide industry-related topics that range from about 1500 words and above. For example, 11 Surefire Ways to Promote your Brand and Boost Sales on Instagram. Click here to absorb some digital knowledge!
2. Newsletter
Usually, you will see an option to subscribe to a company's newsletter if you're interested in their brand and would like to receive news/updates from them.
3. E-books
E-Books are not only an eco-friendly version of paperbacks but are an electronic version of books that provide sufficient information, much like books (just minus the weight). You can easily create an E-Book by repurposing your content and existing knowledge from the industry you deem relevant.
4. Whitepaper
A whitepaper is an informational form of content targeted at a niche audience to educate them and provide highlights or feature information and solutions for it. Usually written in the same manner as a case study or report. 
5. Article Content 
Articles usually highlight an issue within an industry, and it includes opinions, thoughts, discussions, debates, and more on current issues tailored to a specific audience. It has to be well-crafted and usually requires an experienced writer with a familiar voice.
6. Product Description
It is a copy that describes your product's value, details on its features, and how it solves your customer's pain points by giving sufficient information to generate a sale.
SOURCE: Acson Product Description
7. Recipe
Content in the form of instructions that are used to instruct people on how to prepare ingredients and creating a certain type of dish or drink. It can also apply to content marketing. The main point is to have a precise amount of ingredients used and how to combine them to meet your goal. For example. The best ingredients to creating the perfect content marketing recipe. Doesn't only apply to edible situations.
8. FAQ
A list of frequently asked questions and answers relating to a certain topic or issue, and usually takes place in forums or company websites if people have common questions and require answers.
9. Voucher Codes
A voucher code entitles your customers to a discount from your brand by providing you with a tangible/non-tangible form of document that you can check out online and apply to your shopping cart.
10. Email Marketing
Content through the form of an email to promote products and services while building relationships with potential or existing customers and by establishing frequent communication so customers or subscribers don't forget about your brand. It is commonly practiced in and out of the workplace and out of the workplace and sometimes includes images, videos, and text. This depends on the brand's content marketing priorities.
If you're interested in setting up an Email Automation system, Automate here! 
11. Scriptwriting 
A script is an interesting type of content and acts as a form of written work by a screenwriter for a film, TV show, video game, and more. A script can be original works, brand new, or an adaptation of a book. In a script, it is detailed writing in terms of actions, location, which scene, a dialogue of the characters that are narrated.
12. Audiobook
A type of voice recording from a textbook that you listen to, instead of reading. They offer word-for-word versions for books or shorter versions. You can easily access audiobooks from a smartphone, tablet, laptop, a speaker, or in your car sound system. They can be purchased or downloaded in the same way as digital music or videos. You can even check out the audiobook section on Spotify.
This type of content often appears in TV commercials/radio for brands and comprises of music and lyrics to support the advertisement as a whole. You must be able to compose a catchy, memorable tune, contains relevant information about your brand to sell the idea to consumers. 
SOURCE: Calpis Advertisement with a Jingle.
This is a term used in music to bring a song to a gradual close then to an end. The Sign-Off Track is the music that gradually appears around 3-4 seconds of this video. There are times when brands use Sound Logo as a Sign-Off Track too.
SOURCE: Nescafe Sign-Off Track
A sound logo is a brief and distinctive melody or sound that is catchy and memorable. For instance, the one we will always remember is the McDonald's "I'm Lovin' It" sound logo. Once your brand finds the right sound, it could last a lifetime in the minds of consumers and reinforces strong brand recognition. 
I'm sure you've heard of this one. Who hasn't?
A podcast is a multi-media digital file that is being distributed for viewing and listening pleasure. But is mainly for listening on your iPod, tablet, laptop, or on a radio program that shares this file is also considered a podcast. A popular example would be Joe Rogan's podcast where he interviews celebrities with the use of interesting topics and conversations that hard to tune out off.
SOURCE: Joe Rogan Experience Podcast
17. Image
Your content can be flawless but if your image is not attractive, it won't do your brand any justice. 80% of marketers use visual assets (memes, GIFs, vectors, comics, and more) for their social media marketing because it's more engaging than just plain text when an image and good content are combined. It becomes powerhouse content.
18. 2D Animation
2D animation is the content art of creating movement in a two-dimensional space and involves characters, effects, and backgrounds. It creates the illusion of motion with individual drawings that are put together, 24 frames per second. For example, Jungle Book, Snow White, Family Guy, and more classic 2D animations.
19. 3D Animation
3D animation is computer-generated content where objects appear to move through three-dimensional space, similar to real life. How it works is that the animation makes use of 3D computer graphics to create a two-dimensional moving picture or object that illustrates three dimensions. An example would include Pixar animation's Monsters, INC, Toy Story, Frozen, The Incredibles, and more.
20. Tutorial Video
This content is a self-study video that is designed to instruct the viewer on how to use a product or service related to your brand to achieve their desired outcome. These are either online or are downloadable.
21. Music Video
Form of a short film that is integrated with a song and attractive imagery, usually for promotional reasons or a form of artistic expression with a more thematic approach to make it memorable.
22. Webinars
Webinars are online seminars that educate viewers on something relevant to their industry or niche.
23. Interview
Just like any interview, the host will conduct a Q&A session where the host will ask the guest questions. These are usually available in different formats such as videos, podcasts, blog content, social media platforms. And more depending on a brand's digital content marketing priority.
Check out this interview with popular TV show host, Jimmy Kimmel, and K-Pop Girl band, BLACKPINK! Crazy amount of views!
SOURCE: Jimmy Kimmel LIVE!
24. Case Studies
A case study is based on a customer's success story and positive experiences when using a brand's product and service. It's a specific method of strategy and tactic that has been applied in a campaign and performed well. This is a good way for brands to evaluate their methods and perhaps follow the same approach that was proven successful and also to reflect on different aspects of a research problem. Check out this impressive Case Study by digital agency, Synergy XYZ and how they ran a successful contest campaign for a leading Malaysian brand, QV Baby.
25. E-Courses
A form of study that is conducted with electronic media over the internet. It's a system that is built where courses can be designed to deliver quality subjects and a level of information that is accessed by industry experts before completion. A famous place to learn is Udemy.
26. Infographics
Infographics are a more refreshing way of conveying information to people who have no time to read an entire blog article just to understand the statistics and facts. Infographics are easy to grasp and are an overview of a topic with the use of attractive charts, visuals, imagery, and aren't text-heavy. Check these infographics out!
27. Presentation Deck
These presentation decks are a collection of slides combined in the same presentation to propose an idea on a startup pitch for the clients. You can use PowerPoint or free online tools such as Canva to create a presentable deck.
28. Promotions
In content marketing, it involves a sales promotion or a product or service offered at a discounted price.
29. Social media captions
These captions are used to describe and attract your targeted audience to a specific post online on social media platforms such as Facebook, Instagram, Twitter, TikTok, and more. The format used can be images, GIFs, video, and more.
Here's a great example of a ClassPass'sTwitter caption right beneath the profile bio that is content relevant to their industry.
30. Social media campaigns
A social media campaign is a strategic marketing plan designed to create awareness, boost sales, and reinforce valuable information regarding your brand's product and services, ideally in more than one social media platform to achieve your ROI.
31. Videos
According to statistics from Cisco, they estimate that the global internet traffic from videos will occupy 82% of all consumer traffic by 2021. That's because the video is such powerful content and is too vibrant to miss out on! It's the whole package in one.
32. Website Content
This refers to text, visuals, videos, and any creative element on your site that makes your site attractive and informative at the same time. The goal is to reduce those bounce rates and be easy on the eyes!
33. Guest blogging
Guest blogging is truly helpful for most brands, provided you post quality content. By sharing your expertise on another company's website, you're also introducing your brand as an expert in the field and it exposes you to a wide new audience to maximize your reach in the relevant industry.
34. Brand Takeover (TikTok)
Brand Takeovers are one of TikTok's finest ad options to deliver mass awareness that packs a punch! Not only is it loud, but it also drives sales due to the luxury of your ad being placed in front of the audience, the For You page as images, GIFs, videos, or whatever format you wish to make a grand entrance and include a clickable link to drive users to your website or any page that's in the plan. This is happening indeed!
35. Quotes 
Who doesn't love quotes? They are probably the most beautiful aspect of content and meaningful thought. Quotes are emotional and very inspiring content magnets and a great way to increase engagement on social media or to stimulate the energy of your content in an influential way. Unless you're a bot. Here are some inspirational examples of content marketing quotes:
"Content Marketing is a commitment, not a campaign."


~Jon Buscall

"Content marketing is no longer a numbers game. It's a game of relevance,"


~Jason Miller
36. Company news/updates
Your business is constantly trying to improve and is ever-evolving. Of course, you're going to want to update your clients on any progress that's happening to keep them in the loop. Every move you make deserves a story in the form of social media captions, press releases, articles, media pitch bundles, and some outreach marketing. Whenever you have something new to announce, go crazy and get your audience involved. Don't be so rigid.
37. Product launch announcements
Product launch announcements are a good way of creating hype through activities that get the audience involved and it also helps promote a new product. To ensure your audience will be fascinated by this new product, it's best to try it out on your own before putting it out there.
38. Competitive Analysis
There's a popular phrase, "Keep your friends close; your enemies closer."
When it comes to your competition, always be on the watch. Are there any competitors in your niche? Identify who your competitors are and analyze their strategies to spot their strengths and weaknesses. Conduct a SWOT (Strengths, Weaknesses, Opportunities, Threats) analysis to help you strengthen your marketing plan.
39. Key Performance Indicators (KPI)
These indicators point out the areas of your plan with a timeline of what you intend to achieve by when. They are quantifiable, data-driven, and you will use them to measure if you're making progress to meet your goals or objectives. Ideally, solid plans use 5-7 KPIs to track your brand's progress.
40.

Key Metrics
Metrics are different than KPIs in the sense that they track the status of your business process. For instance, Website traffic, conversion rates, bounce rates, click-through rates, and many more.
41. Brand Logo
A brand logo is a symbol or designed name to represent your brand. The outlook and style of each brand logo differ in design according to your industry. This type of content may be simple, but it is how your audience will recognize your brand as a whole.
42. Branded AR Filters
Branded AR filters are augmented reality (AR) that are computer-generated effects layered over a real-life image on your camera display. Think of what you see on Snapchat. TikTok, and Instagram. Many brands like to create a branded AR filter for brand recognition and to give it a more likable and personable appeal. If you're interested to explore Branded AR Filters further, you should check out Types of AR Filters that Inspire. 
43. Own Company Product Reviews
Product reviews are important as they are feedbacks and opinions coming from your customers on a specific product or service tied to your brand. Most online businesses put up a review section on their website to enable customers to voice out their opinions, review products, or ask questions about a product so they can make an informed purchase decision. This is solely for your own company's purpose.
44. Customer's Product Reviews
These reviews are a form of customer feedback, usually on e-commerce or shopping sites online. Some sites are meant just for reviews, which include a rating system to give potential customers the confidence to purchase your product and to give your brand more credibility. For instance, reviews on different brands or products on an eCommerce platform like the brand, Drunk Elephant on Sephora Singapore's page.
45. TikTok Posts
TikTok has its content vibe going on. It is all about short videos that are 15 or 60 seconds where you can post dancing, lip-synching, pranks, or respond to a video in the form of a duet or anything that suits the humor of the platform. It is basically for pure entertainment and anything too hard-sell or serious will not get many results.
46. User-Generated-Content
User-generated-content (UGC) is content created by other people that are usually your social media followers. It can come in the form of text, videos, reviews, and many more. Brands often share their UGC as a form of social proof, websites, and other sites to show potential customers your brand is legit. In this case, Starbucks welcomes its fans' experiences with Starbucks and shares it on their TikTok account with the world. User-generated-content on TikTok is the real deal because your audience can imagine these moments for themselves too.
SOURCE: User-generated-content by a Starbucks Advocate on TikTok.
47. How-To Guides
A form of information that provides knowledgeable insight that guides an individual and advises them on how to solve their issues or come up with solutions to an existing problem. Much like,  How to run effective Facebook Advertising: A Friendly Guide.
48. Lists
A list post is like what you're reading now! A list of content types in digital content in marketing. The whole point of lists is to keep them short, simple, yet informative enough for the reader to get the idea of each type of content. Getting the idea is a priority, then you must proceed to research the actual content type to see if it can be executed.
49. Live Streams
Back in the day, when we were in a different area or country, being a part of any event was impossible. But today, the live streaming are events that make it happen virtually, so you can join the event and still have a presence. These are events such as live concerts, live conferences, and many more.
 50. Live Chats
Live chats can come in the form of a customer service platform that allows businesses to communicate directly with their consumers in real-time from their respective devices.  Usually, these live chat sites include analytics on website traffic and a monitoring system.
51. Product Demos
These are quick demos that feature your product and how it works. Most people would like to know how something works or get a rough idea of how it works. If your product demo video instructions are clear and concise, you will cut through all the questions. This is where a demo comes in handy. For example, check out this product demo of Asana.
52. Gallery
Galleries are a popular way of incorporating images that enables a user to see one image after the other on your website. This can be images from company events, products, events, and more.
53. Client/Customer Testimonials
This includes a person's name, job title, and the company they're from. To make it more personable on your company website, they will include a photo of your clients or customers which is a testimony to the benefits they have received from your product or services.
54. Dos & Donts
This relates to the popular phrase of dos and don'ts where it points out what you should do and should not do in a given situation. For instance, when it comes to digital marketing, there are many factors to take into consideration, so to avoid wasting more time, the logical move would be to search for blogs that advise you on the DIGITAL MARKETING DO'S AND DON'TS.
55. Statistics
A form of mathematical analysis that is a representation for a collection of experimental data or real-life studies. For example, based on recent statistics by CNN Business, Facebook has over 8 million advertisers, enabling advertisers' access to 2. 6 billion monthly users and another 1 billion on Instagram, which now belongs to Facebook.
56. Fun Facts
A fun fact is considered highly interesting or entertaining trivia, or perhaps both! The word "fun" already gives it a spin. They are usually very witty and factual at the same time. It's kind of like getting excited over rumors or gossip, except these fun facts are usually factual. Here's a fun marketing fact for marketers or business owners, did you know that 69% of Millennials experience FOMO AKA fear of missing out the most of any age group?
57. Polls
A poll is a survey or an election of people's opinions. For example, when individuals take part in a poll, you ask them to answer, "Which social media platforms do they frequent?" Each will cast their vote and that is how you accumulate the answer. This would be a great opportunity to get to know your audience better!
58. GIFs
GIFs stand for graphic interchange format, which is a file that enables static and animated images. You probably have spotted parts of a movie or a TV show before. You can key in the types of GIFs such as Funny, Sarcastic, Sad, you name it!
59. Memes
These usually come in the form of images or videos with humorous text that makes sense or mocks someone or something. They are popular amongst millennials and Gen Z users and usually go viral.
60. Maps
Maps are the best features in social media, as it directs a user directly to a restaurant outlet, location, which increases traffic and sales for your business. This information can be easily shared on social media too.
61. Instagram Stories
Instagram stories are the best invention when it comes to building awareness because it enables a user to post a story or more that lasts for 24 hours. Stories are great for boosting your reach and increasing your engagement — for free too!
62. Web Banner Ads
A web banner is an advertisement that is shown on a webpage and consists of an image, GIF, animation, video, and whichever content format is chosen for the ad.
SOURCE: Web Banner Ads
63. Illustrations
Illustrations are a visual expression of the text, designed to integrate with published media such as in animations, video games, or any materials that require an eye-pleasing concept. Really pretty.
64. Short Content Visuals
These are like infographics, only that they are a shorter version that contains specific information, statistics, and facts.
65. Virtual events
These are online events that involve people communicating and interacting in a virtual environment. Virtual events are usually interactive, almost like you're meeting physically. It is very popular with tradeshows, conferences, fairs, important sales meetings, and more.
66. PDF Files 
PDF files stand for portable document format and is an open file format used for the exchange of electronic documents in the form of images, sheets, forms, web pages that can be displayed on many devices from smartphones, tablets, and more.
67. SlideShare
SlideShare content is underrated and allows you to easily distribute and share documents publicly with the world and include it in a professional slideshow in EHQ. Visitors have access to your document and don't need to download them. The SlideShare documents are more accessible via mobile phones.
68. Online Games
Online games are simple and user-friendly games you can play online.
They are played over a form of computer network, such as the internet, and can range from simple text-based to sophisticated graphics with multiple players. The best thing about it is that there's a strong online community of online gamers out there, like Counterstrike, World of Warcraft, Dota, and a lot more.
69. Contest
Contests are a great social media content idea to create buzz for your brand, products, and services. They usually consist of a giveaway from a small-scale brand or have hyped up campaigns that help boost their contest efforts. Check out a killer contest agency Synergy XYZ created for their client.
70. SEO Content
Search engine optimization is the process of increasing your quantity and quality of website traffic through organic search engine results.
71. Free Tools
We have so many digital online tools that help us enhance our content by offering free services to make your content look professional. They help make your tasks so much easier to complete and most of them don't even have to be downloaded. Some examples of free tools are Canva for design, Photo Pea photo editor, and the list goes on. You just have to dig for treasure online!
72. Pinterest
This is one of my favorites as there's so much aesthetically pleasing content on Pinterest and it also acts as a search engine. You can find almost anything under the sun by just keying in your exact search and then creating a Pinterest album for an image you want to keep. For example, Favorite quotes.
73. Spotify App
Spotify is a digital music service that allows users to search for millions of songs from various artists, record labels, movie soundtracks, podcasts, and even displays song lyrics from artists so you can sing along to it from the comfort of your smartphone, laptop, and other devices. It's a total gem!
74. Quora
Quora is the ultimate go-to source for questions and answers where you can ask any question you have in mind and have different users from all walks of life answer you with their thoughts and opinions. If you want to be an industry expert in digital marketing in Quora, you just need to share your knowledge and engage with the audience and include your brand name and particulars to build credibility and trust. Just imagine the type of brand awareness you will generate just by parking your content between this community in a subtle way.
75. Food reviews
Food reviews are the type of content that is descriptive concerning the taste, texture, and complexity of the palate and how the overall presentation is. Usually, it's to review famous restaurants, give them ratings, and if it should be recognized by society as the next place to dine in. The same applies to cocktail bars as well.
76.

Storytelling
Storytelling is one of the most powerful types of content online and offline. It evokes deep emotions and stimulates the senses. Many brands use storytelling to form a connection with the audience. Every brand has its own specialty, all you need is that one angle to hit the soft notes of your audience and it will work like a charm.
77. Vlogs
Vlogs stand for video blogs and are the type of blog where a majority of the content is in video format. It usually consists of creating a video of a vlogger that is talking about their everyday life and certain topics such as reviewing a product, an event, or anything worth covering. Here's an example of famous vlogger/ YouTuber, Casey Neistat.
SOURCE: Casey Neistat, famous Vlogger/YouTuber
78. Quizzes
Quizzes are an excellent way to keep your audience entertained, interacting with your brand, and is also a good opportunity for your brand to show some personality while educating your audience and having them answer fun questions. There are many online quiz generators. You can try Typeform.
79. Surveys
Surveys are a great way to collect data for research purposes, content ideas, and overall improvements by understanding your audience's psyche and what motivates them. Create a survey for your brand!
80.  Movie Critic Reviews
This is one people would bother googling before-during-after watching a movie. It sums up the plot elements, action, climax, the cast, and more. Also, it includes reviews from movie critics with a rating system. Rotten Tomatoes is a famous movie review site, and it sets a benchmark for movies in the eyes of the public. The opinions alone are already entertaining.
81. Whatsapp Catalog
Whatsapp catalogs are a refreshing addition to the social chat site as it acts as a storefront for businesses to display their products so people can easily browse through a menu to see if they want to buy something. It makes your brand look more professional and customers can scroll through seamlessly during a conversation on Whatsapp, without having to visit a website.
82. Whatsapp Chat Groups
This is very powerful indeed as it is a place where you can easily invite people to a chat group and the limit is up to 256 people in a Whatsapp group chat. This is the best solution to post to a good amount of people in the group. From website links, GIFs, Stickers, Hot Gossip, and more! Everyone's got their Chat groups to keep in touch and in the loop.  This is how news or gossip goes viral!
83. Public Service Announcements
A message that promotes programs or services from nonprofit organizations or government offices to serve the public's interest.
84. SMS Notifications
Short message service is one of the oldest texting technologies that is used frequently for notification purposes such as delivery, service providers, etc.
85. Stickers
Stickers are still cool, except now in a virtual sense as a detailed illustration or character, some looking like emojis or facial reactions. Local Malaysian air conditioner brand, Acson acquired a digital marketing agency to create stickers and GIFs to incorporate their brand into it.
If you want to create your own vibrant stickers, let our team of experts bring your brand to life!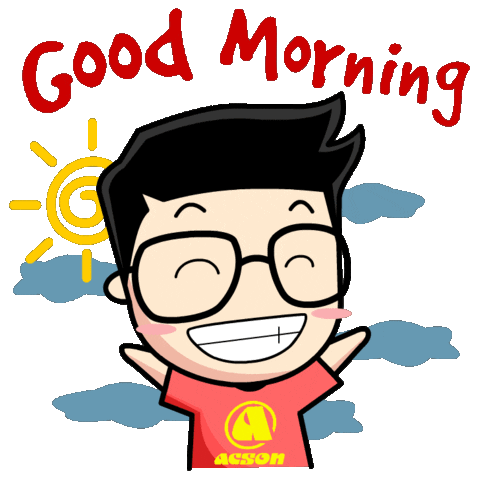 86. Portfolio
A portfolio is an online sample of your best work. For example, if you're a content writer, you can segregate areas of your expertise into categories with samples of your previous works. If you're an agency, you can situate it in a tab dedicated to what you do, such as  "Our services". This is good practice for companies that intend to showcase their best works.
87. QR Codes
A type of barcode system that stores information that is currently trending with e-wallet payments and is also even utilized for viewing food menus. It can be detected by any digital device such as a smartphone and comes in the form of a series of pixels in a square-shaped grid.
88. Plug-ins:
Plug-ins are extensions or software that you can add to your host site, such as Google without changing it. Plug-ins are often used in web browsing, videos. Audio and allows a user to add an extension while remaining on the same host.
89. Checklist
A checklist is a list of items or things you need to tick off to make sure you're on the right track and don't miss out on any important steps along the way.
90. Push Notifications
This type of content is a message that notifies you via your mobile device. They are similar to SMS text messages and alerts and only reach users who have installed the app. They may encourage the recipients to download a voucher, prompt you on an upcoming event or sale, and more. Push notification is basically a pop-up message that is sent via an app to prompt a user.
91. Social Media Links
These shareable media links contain a URL that can be shared across social media platforms. It is useful for maximizing your audience reach and it saves marketers and business owners a lot of time creating content on social media when you can just maybe repurpose the same content to suit different social media platforms and the audience.
92. Brand Bio
A brand bio is to inform the reader about you, who you are, what you do, and how your brand can help them. It's an introduction about your brand overall on a social media site such as Facebook, Instagram, and other sites your brand is on. Keep it descriptive enough and snappy.
93. Job Advertisements
Job ads are great content to distribute with a specific goal in mind. It is widely used to announce a job vacancy and position a company is looking for and some even include a job description so the applicants will be well informed.
94. Listicle
Listicle (much like this one) is a short form of writing that uses a list for structure and is popular with the crowd because it doesn't require much time and effort, and most don't have the time to read long articles — that's why listicles are the perfect source of information when you're on the go!
95. Landing Page
A landing page is generally a page that is designed to convert visitors into leads. It's not your typical page on a site, it's a page with an intent to collect your visitor's data information to score an offer they are interested in. They are very effective for campaigns and are often used due to their specific focus. For example, if you're being led to a site that encourages you to explore now, sign up, or download now, that's most probably it!
96. Microsite
A microsite is a specific website that comes in the form of a single web page that most companies use to promote their campaigns or products individually. It is hosted in their domain or subdomain and has a different URL link than their main website and does not contain categories like "About Us, "Our Services" etc.
97. Personal Diary / Journal
Simply an online diary where you can store your thoughts in private or opt to share them. For example, Tumblr, Evernote, Online Journal, and more are all sites where you can write down notes and personal thought entries.
98. Social media
Social media is a computer-based technology that enables the sharing of information through social communities and social networks where users interact with people and brands via all types of devices such as smartphones, tablet, laptop and more. For example, social media platforms are Facebook, Instagram, TikTok, YouTube, Snapchat, Pinterest,Whatsapp, and more.
If your business is looking to master your social media marketing strategy, say hello to our digital wizards!
99. Industry Buzz
This is a term used in viral marketing and it refers to the latest hot buzz which is the interaction of consumers of a product or service. This interaction creates hype and magnifies the original content with added energy, anticipation, and emotions towards a brand's product or service. It can be in a positive or negative context. Let's take a look at this ridiculously successful YouTube campaign video to celebrate Amazon's Prime Day 2018, as BlendTec as is impossible to forget and gets a lot of reaction from the audience with its smart use of blending away iPhones, Alexa, and many more in the blend. Outrageous indeed and it works!
SOURCE: Amazon's Prime Day celebratory video with Blendtec.
100. Calendars
To marketers and business owners, calendars are your everything! Calendars help your business measure all the content marketing ideas and marketing efforts for a duration of time, instead of you having to remember each and every one of your campaign tactics by heart. By using a calendar, you're also able to track down your marketing efforts and improve them in the long run. It keeps your business organized and on point. If you're running short on time, you can download free calendar templates. 
101. About Us
The "About Us" page is basically your bread and butter. It provides your customers with more insight as to what your brand is all about and what you do best. This reflects on the personality of your brand and your team as a whole. Check this one from an innovative agency, Synergy XYZ.
102. Free Templates
A template is a file that you download for free and already contains an existing framework that consists of components needed to make a professional document that you can just edit over and present as your own. For free templates, you can search for it depending on your purpose but if it's on all things marketing, head over to Hubspot.
103. #Hashtags
A word that is led by a symbol # that categorizes the text that accompanies it. Hashtags are a good way to connect to social media content and are often used in campaigns, event, theme, or chat and also makes your content easily discoverable and is what usually helps to make the specific content to go viral.
104. Course description
This is a course description that describes and outlines topics that will be covered during the course before your purchase. It usually also includes a video preview of the course. For example, courses on Udemy provide a detailed description.
105. Online course workbook
This type of content is usually provided during an online course, much like an online textbook filled with practice problems to fill in answers and notes.
106. Step-by-step guide
A guide that provides instructions to follow and explains the process of every stage in a clear and concise way.
107. Synopsis
Usually, information that describes a general view of a certain subject or interest in short paragraphs. Commonly in the form of a summary of a plot or play so the readers get a rough understanding of a certain film they intend to watch.
108. Influencer content
Content that is created in collaboration with a social media influencer, such as Instagram, TikTok, or their personal blog, depending on the industry they are associated with. These influencers will usually create their own content around your brand in their own style and way to influence their existing fan base.
Check this one out from Mega Instagram Influencer on TikTok. Still, he is the man!
SOURCE: Via @Bretmanrock on TikTok using Maybelline Mascara
109. Behind-the-scenes
This is juicy content that exposes what is not usually supposed to be known to the public eye. This could come in the form of a behind-the-scenes of how employees have fun at work. People are usually interested to see the fun side of a workplace and the work culture behind it. This makes good content!
Check out Zach King, famous filmmaker, video editor, and illusionist known for his breathtaking camera tricks! This is literally a behind-the-scenes done right.
110. For a cause
Any subject that revolves around issues or problems that affect a majority of people in society makes great selling content because most can relate to it. For example, gender equality, poverty, charity drives, and etc.
111. Breaking News
This is news that is prioritized and gets the front row due to its high level of importance, therefore requires immediate effect and is broadcasted (breaking through usual news) given the term, Breaking News.
112. Boomerang videos
Boomerang allows users on social media to create and share short videos of images that loop, playing the images backward and forwards to create a Boomerang effect. Boomerang is available on Instagram, iOS in Apple's App Store, and Android in Google Play.
113. Call-to-action
Call-to-action is one of the most important elements on your webpage, with a goal to inform a user and encourage them to take action by downloading a guide, click this link, or sign up for a newsletter. It creates urgency within a user to take action.

114. Customer Feedback
Customer feedback usually refers to the information provided by customers regarding their experience with a product or service. This helps people to understand positive things about your brand such as the service, product, and brands use this to understand which areas of their brand require improvement.
Conclusion
Overall, content is without a doubt, the most important aspect of digital marketing and is commonly practiced among brands and business owners.
Hopefully by now, after scrolling through our listicle of 114 types of content, you have a rough idea of the content types you want to incorporate into your content marketing strategy to give your brand some attention. Hold on to this bible to guide you through whenever you need content type ideas to save your precious time.
If you want to master impactful content to reach your desired audience, check out our blog The Right Content for Each Stage of the Marketing Funnel. 
Now that you're aware of the effective ways you can express your brand, it's time to give your business the branding it deserves!
If you ever need our expertise in content marketing, click here to give your brand a lift!