11 Actionable Tips for Writing Effective Social Media Copy that Converts
.
Having trouble writing social media content that converts? I feel you. Writing is easy, but when you have a goal in mind to increase conversions, it isn't as simple as ABC, what this means is that you need to convince these people to buy whatever product or dream you're selling or be able to grab their attention even for a split second —  to cut through all that noise like a ninja. ? ?
The rule of thumb ?? :
Write for your audience, not yourself
Remember, it's not your personal journal, it's about your audience and what's in it for them?
Even trying to convince a friend in person isn't so easy if you don't get your facts right. Right? What more to an audience that you barely know?
If you don't have a knack for social media content, it's best to hire professionals to create effective content for you.
SOURCE: Social Media Statistics Worldwide
According to statistics, there are 7.83 billion (56.4%) people worldwide, and out of the total population, we have 4.20 billion (53.6%) active social media users in this world. Not saying you have to convince all of these people, but you will have to convince and convert a good sum of them.
I know the main issue here is you're asking yourself, where do I even begin? How are you going to convince and convert your audience? Don't you worry, we will provide some insightful tips for you to apply to your social media content.
But first, let's understand why it's crucial for your overall social media wellbeing.
Why writing is the most important thing in social media?
You only got one shot when you write online, once it's up there, people will see it — unless you delete it almost instantly. But, if you think about it, there are more than 1.3 million new users that have joined social media daily during 2020, which means roughly 15½ new users join social media every single second, so once you've uploaded your content, chances are someone in this entire planet has probably caught a glimpse of it.
Hard to escape the slightest error these days and your audience wants to be spoon-fed with good and quality content, everyone wants the cream of the crop.
Here are some reasons why your writing is crucial in social media:
Grows your audience and establishes creativity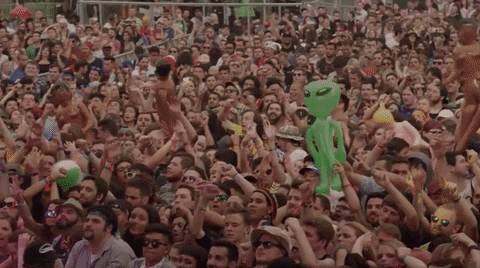 High-quality content doesn't come easy and takes a lot of time and consideration before it's being distributed. Marketers and brands claim that social media takes time to master, but once you master the right content marketing formula for it, it will just spread like fire and you will see the biggest growth spurt ever!
Usually, when publishing your content on your official company website or promoting it across social platforms helps your brand, but doesn't deliver instant results.
Content marketing experts advise most brands to build consistent and valuable content to their audience and brands need to learn how to build momentum with an organic approach to build their credibility in the long run.
If you believe your content is quality enough to be shared, you can always boost a post or spend on sponsored ads to see the outcome.
Connects your audience with your brand on a deeper level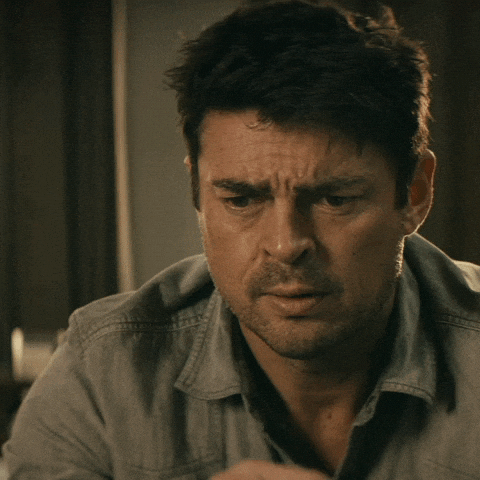 The main purpose of your writing is to establish a connection between your brand and its rightful audience. But, it's not just any connection, it builds trust and understanding on an emotionally deeper level. Your content has the power to make your audience feel drawn to your brand.
This connection here is called "Brand affinity" when your content makes your audience realize you both share the same values and certain views.
Once you master a way to produce powerful and valuable content that resonates with your audience, it will be a lethal strategy used to convince and convert your prospects to become customers and who knows an army of brand advocates?
In social media, if you genuinely care about your audience and know how to express it through your writing, that will help your brand stand out.
Increases conversion opportunities and rates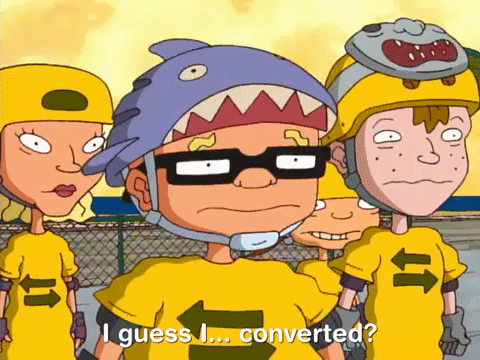 Writing is the only way to help you engage with your audience and increase those conversion rates through building remarketing audiences. It may seem like such a blur at this point but the key all lies in the content analytics.
For instance, you have a variety of content types on your website, blog posts, email newsletters, infographics, product reviews, and your social media platform accounts.
By using Google Analytics or any social media analytics tools, you're able to dive deep into some valuable data that will help you make more informed decisions on where to allocate most of your ad budget and areas that require room for improvement with your content marketing efforts and to be more cost-efficient too.
Helps you become an authority
When it comes to building brand authority, it's no easy feat. It requires responsibility, time, and dedication to identifying your audience's pain points and trying to figure out relevant content for your audience to keep them coming back for more.
To show that you're the industry expert, you will need to provide fresh and genuine content that is of value to your audience and one that packs a punch so they will go back to you as a trusted source for information. 
11 Actionable Writing tips
1. Entice your audience

?
To entice your audience, you need to know them well and understand what content motivates them positively and draws them to your brand. Content that educates readers in a refreshing way is definitely a favorite because it's far from putting them to sleep. You need to make your audience feel that your content and brand are worth the attention.
To give them a valuable copy, try to create a quick teaser to entice them to find out more about your product. Lure them in with attractive imagery and the use of bright colors.
Try to keep it short and concise and don't beat around the bush and always include a link on your respective social media (Facebook, Instagram, TikTok, and etc) channel to direct your audience to your website or landing page.
With all the clutter going online, I must say this piece of content here really wowed me. It certainly packs a refreshing punch and entices the audience to go on and read on and find out what's so "Egg-citing" about these eggs they have to offer fresh from the farm. Fresh products, fresh content, and you've got yourself a guaranteed conversion here! Never quite seen anything like this; it's absolutely unique. Let's scroll on and take you on an Egg-citing adventure, shall we? ? ? ?
2. Pique their interest ?
Your social media ad copy should be catchy and attention-grabbing with why you're the solution to your audience's problems or why they require your products or services.
Try to pique their curiosity with a bold question in the form of a blog post which is a good way to reel them in. For example, How to Create killer Social Media Content: 12 Creative Tips that Drive Results.
Another way you can do this is to spark a conversation with your audience in a casual manner, be sociable and human with your approach. You can seek an opinion, note down that you're looking forward to hearing more from them. Usually, posts like this are open-ended and encourage your audience to engage with your brand.
Check out this post on Instagram and how it managed to garner over 140,309 likes in just a day surrounding a topic that's hard to ignore and typically appeals to all. This is what makes good content that can convert views or stops your audience from scrolling.
SOURCE: Today years old Instagram Account
3. Create infographics ?
Infographics comprise a collection of imagery, charts, statistics, and minimal text that provides an easy-to-understand summary of a topic as compared to drowning in a heavy text-article. Infographics use very friendly and engaging types of visuals to simplify the experience for the reader so it's easily digestible.
According to statistics, reading comprehension increases by 70% when color is used in visuals, the use of color in visuals makes the readers 80% more motivated to read content, and that infographics improve your reading comprehension by 50%,
Infographics are the perfect type of content when you have a limited word count but you need to get the message across in a simplified and friendly manner. The best thing about them is that they are so easily shareable, especially on social media — they can go viral!
Generally, when I source for statistics, I like checking Oberlo out as their mini infographics are easy to process, even on a long day. Here's an example of a mini infographic from Oberlo that we can all learn, digest, and recall at the same time.
SOURCE: Oberlo Infographic Social Media Users by Generation.
And here's another common-sized infographic that really wowed me. Love the usage of colors and how I don't get lost in education either. ?
SOURCE: An Analysis of The Beatles Infographic
4. Use Emojis / GIFs / Memes ?️???
I am a big fan of emojis, GIFs, and Memes and as you can see I've used emojis to bring focus to the content. It's playful and human and sometimes there are no words to describe such emotions or actions, you just want to play around with a robot emoji sometimes because you're the direct opposite of it — you're human. This applies to GIFs and Memes too.
Somehow, they seem to lighten up the situation and set the mood and tone for a blog article or any type of content. But, the main value-added to all these three super elements is that they all encompass humor.
Humor is what makes your text stand out with hints of fun to pay attention to, it doesn't have to be so intense all the time. Life is difficult enough, right?
? You can use emojis as bullet points (like I am doing now) to help emphasize points in the form of bullet points to draw attention to your main text highlights.
? GIFs are known as Graphics Interchange Format and are commonly presented as looping short animations. It's my favorite! Here's one for starters!
? A type of content element that represents behavioral thoughts, beliefs, and practices. It varies from one individual to another. Memes are of humor-inducing value.  ?
This is why I love Memes so much, it comes in subtly then it slaps you in the face with direct impact!
SOURCE: Instagram Meme Barney
Plus, another power Meme addition ?? 
SOURCE: Queen of England Meme
Probably granted her immortality! ?✨ Click here for an ROFL moment!
5. Be relevant and solve problems
This is a do-or-die situation type of post. It requires every single ounce of originality, humor, entertainment, and a whole bunch of elements because it's your personal story. These types of content are a big hit with people but you must also wave your magic wand and use that power of storytelling to convince your audience enough until they believe you.
They tend to generate lots of followers, website clicks, DMs, and more because people will view you as someone they can relate to.
This builds familiarity with the voice or person behind the brand, which in turn develops trust from your audience and leads to convert your social media following into buying customers.
Inspirational captions with an intriguing headline are always a crowd puller. For example, "There's only one bad workout: the one you haven't done.
If not now, when? If not you, who?"
Usually, long-form copy that evokes emotions through sharing personal struggles and experiences that resonates with most tend to do well. But make sure to conclude it clearly.
6. Maintain Authenticity ? ?
According to a recent survey, 67% of people think content marketing is useful and valuable, however, 33% perceive it as biased and unreliable.
Basically, anything that seeks to trick consumers is not authentic and most brands try not to fall into the trap of dishonesty and shadiness, but can't help but do so because a flock of advertising tactics are practicing it.
I believe that this industry will soon judge a brand mainly on its content authenticity, so here are some extra tips to avoid inauthenticity:
Avoid self-promotion because it comes across as conceited
Create original content to show your genuine effort
Add a personal touch or twist to your writing, such as humor-inducing content or anecdotes for your audience to absorb.
SOURCE: Authentic content example
7. Include Call-to-action ????
Adding a powerful CTA can improve the level of interaction from your audience on social media and bring added value by improving your content visibility and increase exposure to your brand.
Here's an example of an effective tag a friend or comment below example which truly encourages your audience to partake.
By getting people to comment, you're increasing your engagement and your audience will most likely have something to say if you shoot a "comment below" which makes them feel more welcomed.
Asking your audience to tag a friend is also a good way to increase your following of people who were never exposed to your brand in the first place and they will naturally continue to tag their friends across social networks.
Let's take a look at a TikTok social media post on the opening of the largest Starbucks outlet in Malaysia, located right in Tropicana Gardens Mall. ?
This is the kind of content that will encourage you to tag a friend to check out Starbuck's beautiful new outlet with!
@foodiemy

Malaysia's largest Starbucks Reserve is now open and it's so huge and gorgeous ?☕️?Tropicana Gardens Mall, PJ
SOURCE: Tag a friend.
8. Prioritize Headline & Ad Creative ?
When it involves social media, your creative effort contributes 50% of success to your social media post. People tend to gravitate towards the image first as they make the users stop scrolling to take a look at what your brand is about by reading your headline first and if it catches their interest, they will venture further into the description or click-through to be directed to your website where they learn more about what your brand is all about. This is why your headline and your ad creative, be it imagery or a cool video make all the difference to capturing your audience.
The goal here is to focus on transforming your products or services that you have to offer by using the scarcity element to get your audience to act on a decision sooner. Less clutter, more clarity.
Follow the rules and cap your headline from 40-70 characters in the headline.
SOURCE: Facebook Headline Example
As you can see in the Best Self Co Facebook ad above, the time of the year truly matters when it comes to promoting your brand.
Here, we can see that somewhere in the time of January, prior to Valentine's Day in mid-February, this rightful ad witnessed an 11% increase in return on ad spend.
Why was this ad more effective? Because the message included "date night" creates more value and purpose rather than just highlighting the benefits for no special occasion. That's why festive posts if posted strategically at the right time will garner the ultimate results for your brand.
9. Keep the audience involved ?
What they usually mean by "let your customers create the copy" refers to user-generated content. It packs even more punch when it's coming from your audience than the content coming directly from your brand. Trust me, your audience will win the competition anytime because what they think matters and how they see your product, service, or brand will help convince and convert the other social media followers too.
People want to hear the real deal from other customers more than they want to be sold by your brand. In people, we trust!
Here are the statistics to support why UGC is just so sexy:
Check out this effective user-generated content for Tacobell on TikTok. This is the type of content that will drive conversions. Now where's my ? ?️ ❓
SOURCE: Tacobell UGC.
10. Consistency is key ?
Brand consistency is the way to go, you make effort as a brand to be consistent with your logo across all social media platforms and your content must be concrete. Try to make effort to post consistent videos, images, blog posts, photos, authentic stories you find will resonate with your audience.
This also truly reflects on your efforts as a brand. Find the right balance with your content and give enough teasers to keep your audience hooked!
If your brand is struggling with consistency, leave it to the digital experts!
11. Conduct Split-Testing ??‍?
Often, social media platforms such as Facebook or other platforms are accustomed to conducting a split test which is revising or repurposing your content to create the conversions you're aiming for.
The term, split test refers to testing two different components of your social media copy to determine which performs better or which one generates more likes, shares, comments, and engagement basically.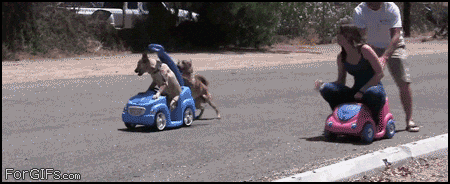 Ideally, it's best not to get too carried away with split-testing and do it one at a time to determine which tweaks make a difference and what areas need further improvement or changes.
For instance, if you intend to adjust the headline, call-to-action, or any other content aspect to see which performs best, you will be able to refine your copy down to the most accurate and best-performing content combo.
If time is not in your favor and you don't have all the time in the world to tweak your ad here and there, then it's best to split the test with two completely different types of copy to determine which direction performs best.
Or you can always get it professionally split-tested by the digital experts and go strong with your content direction!
Related: How to run effective Facebook Advertising: A Friendly Guide
Conclusion
In a nutshell, content writing is highly important because it is the only way you can connect with your audience on an in-depth emotional level and also, highlighting the fact that 95% of customers purchasing decisions are based on their subconscious mind. And emotion is what really drives the consumers to come to a purchasing decision or to purchase the product.
So, you're already well aware that 53.6% of the total population globally are social media users that are just waiting to be targeted with the kind of content that resonates with them. You and every marketer or brand out there have an equal opportunity, but how much effort you want to put into it is what determines your success and sets you apart.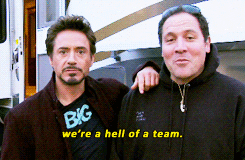 Still, baffled about where to start with your writing? Meet your new team!
Related: How to Create killer Social Media Content: 12 Creative Tips that Drive Results