10 Undeniable Reasons Why You should be using WhatsApp for your Business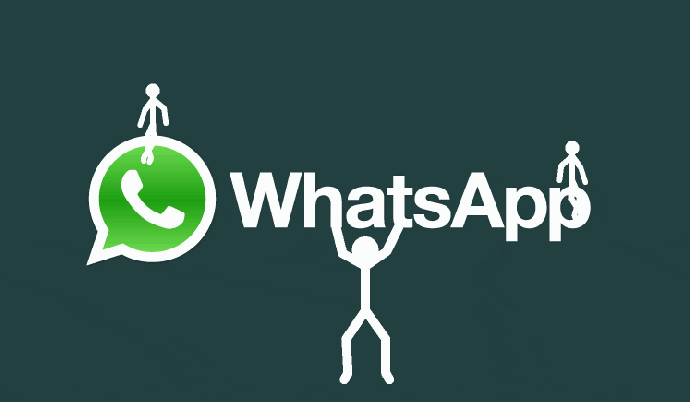 When it comes to communicating with friends, family, being part of a hiking or workgroup, which messenger app do you use to communicate? It's most likely WhatsApp, with a user-base that has surpassed 2 billion worldwide — YOU and I included!
What if I were to tell you that the reason you probably never noticed its marketing potential is because there's not much of a feature to help manage your account and to engage with your customers over on the platform since it strictly doesn't support advertising there and it is widely used as a messaging hub during our leisure time.
If you truly read between the lines, you will see its potential as the instant messaging platform has launched WhatsApp Business, which is a feature that enables every business, from micro-small establishments to communicate with their users directly and promote their brand with a more personal approach free of charge! That's right, you heard me!
Since then, many businesses have flocked to WhatsApp Business to build on their customer support and to run campaigns. It's time to think BIG.
Now's the time to take action and start your journey with Whatsapp marketing to improve your overall business marketing strategy and build meaningful relationships where they are. After all, what is a business without its customers?
Let's dive deeper.
What is WhatsApp?
WhatsApp is a mobile application that enables communication by allowing the user to send messages for free to anybody. You can also do that with iMessage but that is only valid for iPhone users only, which limits your free reach possibilities.
WhatsApp was created in 2009 by two-former Yahoo employees who wanted to make free communication possible for everyone. From then on, they were the fastest company to achieve 450 million monthly active users and later on got acquired by Facebook in 2014 for the price of $19 billion. Wow!
Can you imagine that was like 20 more times Facebook paid to acquire Instagram at the time? Guess, Facebook saw the potential value of WhatsApp and they weren't wrong about it. Look how far they have come with it? Just like Facebook and Instagram, WhatsApp is a powerhouse too. Now, it's integrated into our lives and can do far more than just sending messages. Here's what it's capable of:
Voice Messages / Voice Note
Documents (PDF files, MP4 files, and more)
Stickers & GIFs (make our day, always!)
Voice & Video Call function located at the top right corner of your WhatsApp Chat is easy to use and is cost-effective for your all businesses.
If you need help establishing a strong brand voice for your WhatsApp Business profile and social media profiles, it's best to hire industry experts that will make your brand look like a pro!
Additionally, as of 2018, WhatsApp has also extended their services by providing WhatsApp Business, designed for businesses at a micro-small scale that allows these business owners to utilize two WhatsApp accounts without having to set up another standard WhatsApp account. The employees or business owners of the business account can easily identify which account is for personal use and which one is their professional account from the business logo they have set.
Whatsapp Business also comes with the "Quick Reply" feature which enables people to send predefined replies regarding FAQs and also comes with the capability to send a greeting and away message, label your conversations according to priority, and many more features.
This is why many humble establishments use WhatsApp Business as it allows them to send messages and reach their client's devices directly with a professional outlook and free of charge for as long as you're connected to WIFI.
For large-scale establishments, WhatsApp has also released WhatsApp Business API to accommodate large corporations to power the company's communication system with customers worldwide, enabling businesses to connect with clients around the globe.
SOURCE: WhatsApp Ecosystem
Who is using WhatsApp?
Whatsapp supports for a wide range of phones has made it extremely popular in areas with high SMS charges, this includes countries like Brazil, Mexico, and Malaysia where 60% of the population runs on WhatsApp and is the most popular option to SMS in 109 nations, which is equivalent to 55.6% of the globe.  
However, ­WhatsApp dominates in India with approximately 340 million users. In February 2020, 49% of total downloads were made by users in India, and these numbers are increasing by the day. Followed by Brazil (the second largest) with almost 99 million users over. Despite  Whatsapp being banned in China, it still records about 2 million people continue to sign in to Whatsapp. I guess due to its highly relevant existence!
According to worldwide age analysis, 18% of Whatsapp users are within the range of 17 to 25 years of age, 29% of them fall into the 26 to 35 years bracket, 24% of users of 36 to 45 year age group, 11% of users of the 46 to 55 age group, and 5% in ages 65 and above.
Also, Whatsapp Business was established in 2018 and initially catered for Android devices only, but having reaped such great results, they also opened up their business application for iOS devices.
When they expanded to Whatsapp Business, they managed to garner over 5 million business Whatsapp users.
The primary goal was to encourage and help small and medium-sized establishments by offering an array of features such as:
Chat filters
Quick Replies
Labels
Catalog feature to display products (for example, restaurant menus) to make it easier for businesses to showcase their products to customers and to ensure a seamless smooth transaction. 
10 Reasons Why You should be using WhatsApp for your Business Marketing Strategy
If you remain skeptical about using WhatsApp for your marketing, you've come to the right place to find out why it's THAT effective for your overall marketing strategy and why you need to get your business on this platform right now.
Consider these reasons why:
According to WhatsApp themselves, the platform connects over 2 billion users around the world, making it the top messaging app today.
Connecting people around the globe and responsible for the communication of many families out there, reacquainting them with their loved ones, or being present virtually to share moments that matter to the heart. Plus, also connecting coworkers for a brainstorm session, enabling discussions for new opportunities, and nurturing businesses by helping them be there for their customers and improve their experiences.
All those private conversations that once took place in real life are now happening across the globe and great distances through instant chats, video calls, and consistent updates.
WhatsApp is also aware of the privacy matters and that the more users they accommodate, the more protection is needed.
If you're a WhatsApp user, you will notice that every private message sent is secured with end-to-end encryption by default which is like a security lock that keeps all the information you send on WhatsApp secure and safe from any potential hackers or criminal activities — not even the WhatsApp team will have access to your chats, calls, or activities. It all starts and stays with you.
Stable encryption is a necessity in our modern digital life, as it is essential for our safety and sanity. To execute this, WhatsApp works with a team of security experts, the most advanced technology, and to provide controls and ways to report any misconduct without sacrificing the privacy of users.
Just imagine this, WhatsApp is the only messaging app that is simple, reliable, and secure for people in the world to use, connecting 2 billion people in the world privately and keeping their privacy a haven.
2. Statistics prove people prefer to chat over phone calls
When reaching out to your audience, it's best to build an online presence in channels they frequent. This is the rule of thumb in every marketing strategy or else it will just be a waste of your marketing efforts. You need to reach out to your audience on their preferred channel, most especially.
According to statistics from Business2Business Community, more people use their smartphones for texting than they do for making phone calls, and that 90% of teenagers in America are using texting or SMS services.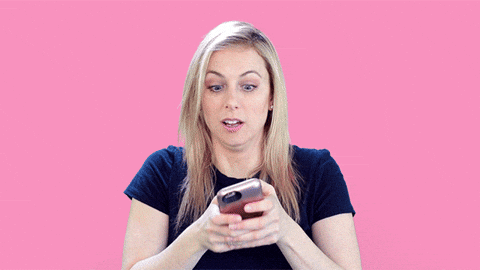 Find it hard to believe that people prefer texting? Let's lay down the stats gathered by SlickText.
And there's plenty more of these positive statistics everywhere. The numbers don't lie and businesses can't afford to ignore the truth when it involves their customer's voice.
Optimally, the chat is crucial to the way you communicate with your target audience and their perception of your brand. WhatsApp can enable you to cross that boundary to reach out to your consumers in a more personable way and ensure you make your people feel heard at their convenience.
3. Our target audience is already on WhatsApp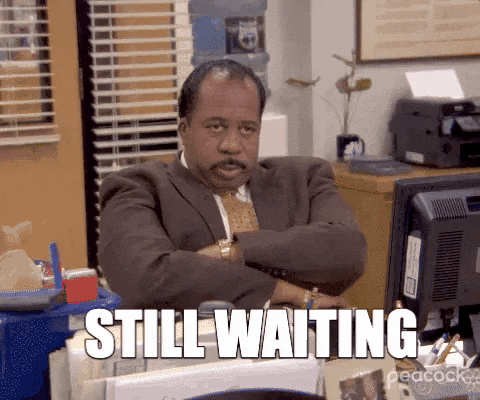 Let's dive straight into the facts! WhatsApp is dominating as the top messaging application in the world and according to WhatsApp, it has governed 180 countries with 60 different language options available.
Well, if you're like me or any other person on this planet, you probably rely greatly on WhatsApp and don't quite remember when was the last day you went one whole day without using WhatsApp. Go ahead, give it a thought, and the answer is probably ages ago. And you probably were last seen on WhatsApp like an hour ago or something, we all have acquired that habit too. This is already enough proof that WhatsApp has somewhat governed our daily lives. This is why WhatsApp comes bearing so much potential and opportunities for businesses and marketers that can see its significance in the world.
Think about it, there are 2 billion WhatsApp users on the planet. Do you know anyone who doesn't use WhatsApp? By now, personally, out of 1000 of my friends I see on Facebook, perhaps only one prefers to use Telegram. I would think the same applies worldwide.
The latest WhatsApp statistics show that they have 2 billion active users that access the app, as Statista states.
SOURCE: DataReportal
4. WhatsApp offers high user engagement
According to Connective Systems, 2019, more than 65 billion messages are being sent out via WhatsApp daily.
Let's just count what goes into one billion messages.
One billion messages are equivalent to 41,666,667 messages an hour, 694,444 messages a minute, and 11,574 messages a second. I can feel the suspense on these numbers.

Imagine that 65x!
As the Hootsuite blog states, WhatsApp has incredibly high engagement rates with 98% of mobile messages being opened and read, and with 90% being responded to within just 3 seconds based on the read receipts.
So, just imagine that it was your business on the line on WhatsApp, you will be exposed to a high probability of being opened and read on WhatsApp. A higher chance on this platform than email open rates for sure, but those are very two different things here. But, you get my drift.
Additionally, you will also be able to chat directly with your customers in real-time and have proper two-way conversations just like you would have when conversing in a physical store. This interaction alone builds a deeper connection between you and your customers and helps you identify your audience's pain points and understand them more.
Interestingly, 67% of mobile app users are more inclined to engage with businesses, expect to use chat more for communicating with businesses, and 53% of the respondents say they are more likely to shop with a business that they can message directly, according to a Nielsen Facebook Messaging survey.
SOURCE: 65 billion over stats
5. Permission-based marketing at its finest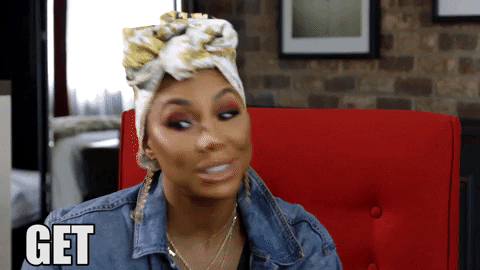 There was a time when WhatsApp was considered not reliable and easily prone to hacks, but all that worry has subsided as WhatsApp has upped their game with permission-based marketing which means that you can't just simply search or buy contacts.
You must either send a request to a user to share their number to message you first or they can report you as spam.
In general, both parties from the sender to the recipient have to respect the users' right to decline or accept your marketing message.
On the bright side, you end up with a more clearly segmented audience that is interested in your marketing efforts and brand.
6. You can personalize conversations on WhatsApp
You can personalize the way you come across to your audience by interacting with them one-on-one on the platform. These interactions usually come off more genuine and relevant. Need help to boost your brand image and stand out from the crowd? Let's get personal. 
For instance, if you're a restaurant that relies solely on delivery, you can set up your menu items on your WhatsApp catalog and come prepared when interested foodies discovered your ad somewhere and decided to contact / DM you to find out more and check out your full menu. Having a catalog is perfect for small businesses and makes the customer experience better and gives you a more professional outlook.
Also, you can include your current promotions or deals and tell them you'll give them a personal discount if they purchase an X amount of your products. Make sure it comes off naturally and not hard-sell.
Still clueless on your social media lingo? Get a knowledge upgrade! 
7. Diverse marketing features 
We all know the dynamic array of features WhatsApp has to offer for marketers and businesses to leverage. Such as:
Just as the name suggests, WhatsApp groups gather like-minded people that share similar views, opinions, and interests. With a limit of inviting 256 people in your group, you can bring in your most valued customers together to share product reviews, promo deals, videos, and more.
Make sure your group subject name is relevant to the users you wish to invite into the group.
This feature makes your life easier by enabling you to send a message to your broadcast list recipients. You can blast out one main message and blast it out to all your recipients if you deem it relevant. It's a great way to create awareness for your brand, products, and for announcements.  
This one is my personal favorite because it acts similar to a story feature on Instagram where you can create short snaps or videos of your product or any nice imagery and inject some humor in it so your customers get to know you a little better and like the content your posting. The best part is that you can share updates with your audience in real-time!
 Never underestimate the power of sending links to your audience. You can direct them to your company website, landing page, or any site that is relevant to your brand. Also, you can share PDF files that for them to view on their phone, audio files, blog articles, GIFs, Stickers, Videos, Infographics, your location or a link to a past& present destination, or even contacts to take your customer service game up a notch!
There's almost nothing you cannot share on WhatsApp, really.
 Calling used to be such a luxury back in the day — especially for long hours! But in this day and age, technology has enabled more than just calls, you can conduct video calls, ad video conferences. If you're a B2B and need to be frugal with your budget, leverage on free demos and consultations. The opportunities are immense!
8. WhatsApp Business API for more organizational demands
WhatsApp also has a business application tailored for SMBs to have a more professional approach by enabling them to create business profiles, share their business details such as their website, contact information, operating hours, and automated welcome and away messages free of charge.
However, you can also integrate third-party chatbots for a fee with the WhatsApp Business API if you run a large corporation and wish to send automated updates, notifications, and tracking information to customers, and these large corporations will be charged a fee for the messages they send. This gives marketers access to an engaged user base as well.
Overall, here are the main Whatsapp Business features that will help your business:
The great thing about Whatsapp Business is that your account will be listed as a "Business Account" which allows you to include helpful and insightful information for your customers to keep track of what your business is all about with a description about your business, address, email, website page, and your business operating hours, which is essential information every business must highlight for sales. You can even treat it like a semi-eCommerce platform with the option to select items into your cart! A big round of applause here! ??
(*Note: Pay & Buy directly in WhatsApp is not available in Malaysia at the moment.)
How to: Simply Press the Menu button (3 vertical dots in the top right-hand corner) > Settings > Business Settings > Profile
Here's another example of a Whatsapp Business Profile account by Urban Retreat utilizing the catalog feature with soothing images effectively by showcasing their range of services located on the top right of your Whatsapp screen effectively with relaxing images of their quality services.
Labels, just like the general purpose of it is to enable businesses to label their contacts and chats with convenience.  You can assign your business customers to labels to organize your contacts and easily search for them again by using filter functions.
This allows you to prioritize your important contacts and contact them without the hassle of scrolling through a long list of contacts.
How to: Tap Menu button > Labels
To make things even more convenient, Whatsapp Business also has a feature that enables you to filter your business chats according to several categories, such as Whatsapp groups, lists, broadcasts, and unread messages.
How to: Tap Search option to locate filter icon > Select Options.  
These are a friendly way for your business to introduce itself to customers when they message you for the first time or after 14 days of no chat activity.
How to: Tap Menu button > Settings > Business Settings > Greeting Message
Quick replies help systemize your message and make the way your business messages customers more efficient. They are frequently sent messages that you can create, save, and reuse to efficiently reply to the FAQs.
For instance, answers to business information, product pricing, and more can be prepared beforehand to be proactive to the customer's questions without the hassle of copying, pasting, and retyping answers all over again. To reply a customer, you can just type in "/" on your keyboard and. you will be presented with quick reply options to choose from.
How to: Tap Menu button > Settings > Business Settings > Quick Replies
With this feature, you're able to set your away message when you're not available to respond immediately to your customers. You can also let them know how soon you will respond so your customers don't get anxious or fled to your competitors.
How to: Tap Menu button > Settings > Business Settings > Away Messages
This feature is absolutely amazing! It enables you to access important metrics like how many messages were successfully sent, delivered, and read so you can monitor your customers and set a goal or quota to meet.
How to: Tap Menu button > Settings > Business Settings > Statistics
9. Improved Customer service & experience
Incorporating customer service in your WhatsApp marketing strategy can help elevate your customer experiences.
Here's how you can utilize WhatsApp to boost your customer's experience:
Resolve customer queries
Update customers regarding product dates
Delivery tracking
Reach out to them with voice calls
Integrate your chatbots for a seamless shopping experience
Easily accessible to your customers anytime, anywhere
10. WhatsApp is free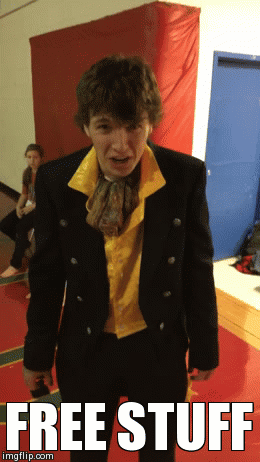 WhatsApp marketing is free for SMBs of a certain scale, but anything that is on a larger scale will have to go under the WhatsApp Business API or will require an integration of third-party chatbots with a fee involved, which is reasonable.
The benefit of this platform is that it is a free medium with a range of features, broad reach, and engaged userbase, and gives businesses the ability to share their content using a variety of media formats, and also enables a more efficient connection with your customers.
How to set up WhatsApp for Business?
1. Download WhatsApp Business App
You can download the WhatsApp Business App either on Android or iPhone here.
2. Verify your phone number for your business account
Every WhatsApp Account needs to have its own number linked to it. This means you won't be able to run a regular WhatsApp account and the Business account with the same number as they are both separate.
Here's an example of a WhatsApp Business account.
3. Follow prompts
 Follow the prompts to:
Add the name of your business
Business category
Professional business profile picture (Company logo recommended)
Don't have the time to create a professional WhatsApp Business profile that aligns with your overall marketing strategy? Cut through the hassle!
Conclusion
If you still feel that WhatsApp is a challenging platform to reach your rightful audience, think again as there is probably a higher chance of reaching your audience there because you already have all their details like their email address, full name, contact numbers, and other particulars you managed to retrieve.
Think of joining WhatsApp as doing Facebook marketing in 2007 when it was a BIG deal!  Look at this as a major advantage and a chance to stay ahead of your competitors.
The only step you have to take is to find out if they are a WhatsApp user or not. If not, just send them an invite to join WhatsApp. But I can tell you that it is highly likely that they're already on it — which makes your job easier for you. Of course, it ultimately depends on your content and messenger advertising strategy too. If you need help with beautifying that WhatsApp catalog of yours, allow us to step in and we will take it from there.
Messenger applications like WhatsApp enable brands to send out short-detail messages attached to attractive imagery or videos of their products through WhatsApp blasting or relevant marketing.
Most marketers or business owners worry about driving their audience away, but that's really if you're hard-sell and you use promotional talk without even warming up to your audience. Remember, your business is just one chat away from a sale, so be careful and don't be sloppy with your messages. Humanize your text messages and personalize them according to the individual's response. Also, a smart and timely message will avoid you from getting blocked. But you're better than that!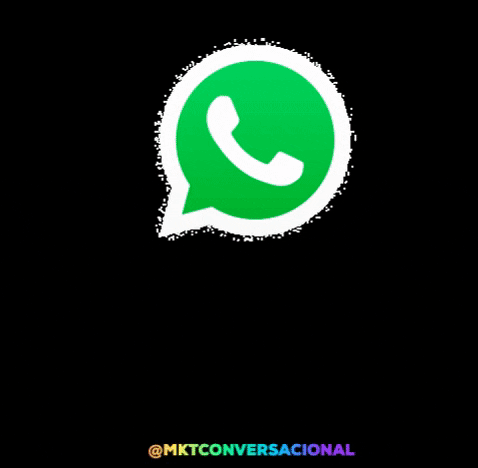 Need help with your Whatsapp and overall content marketing strategy? Engage with us!